Cooler Master MasterCase 5 Mid-Tower ATX Case Review
By
Cooler Master MasterCase 5 Mid-Tower ATX Case Conclusion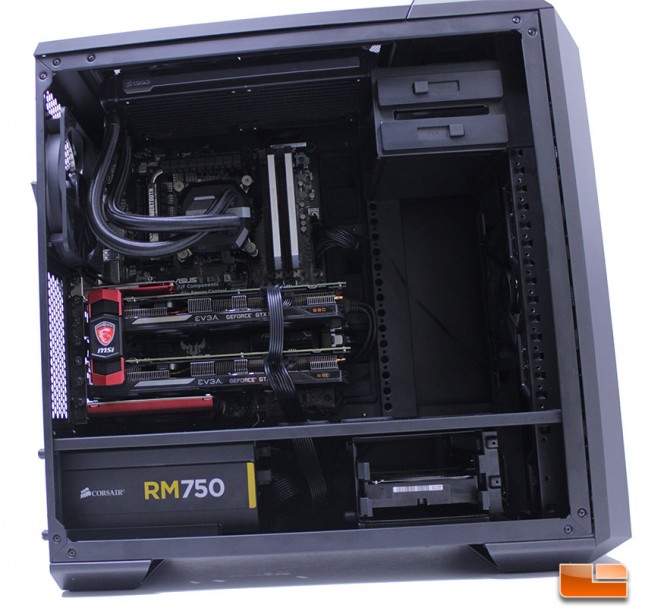 The MasterCase 5 is a well-built, great looking mid-tower case with modern cable-management features and a unique drive mounting system that may have other purposes in the future, depending on what Cooler Master decides to do. Unfortunately, the 'Make It Yours' concept can't quite yet be realized, because the only internal modules that are available right now are hard drive drive cages, while external modules are yet to be released beyond what is currently available with the MasterCase 5 Pro. Nice looking internal reservoir/pump units, GPU holders, fan brackets, LED readouts that interact via internal USB header and more could have been made available at release, truly making the MasterCase 5 unique. Instead, we have a nicely made case with modern features that hasn't yet fulfilled it's promise. Even though the situation with future upgrade modules remains unknown, the MasterCase 5 is a solid product based on the build-quality and features it offers today.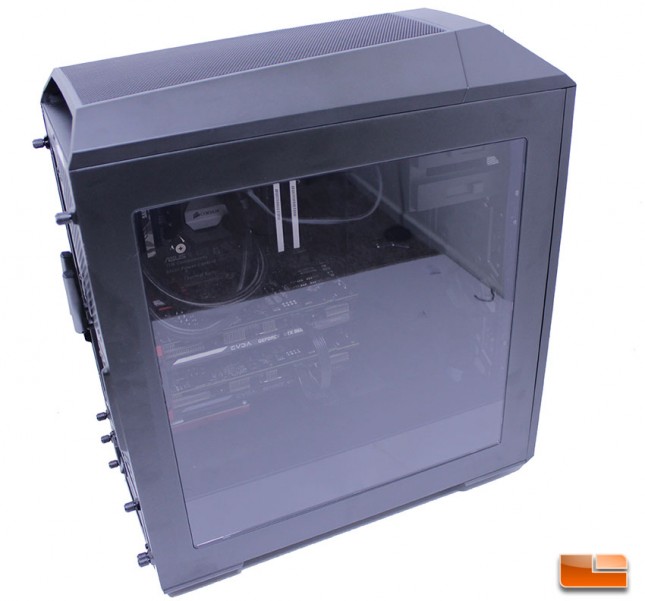 The top mesh with radiator support and side panel window provided with the MasterCase 5 Pro were both high quality upgrades that really brought the case into the premium mid-tower territory and these two upgrades from the standard MasterCase 5 are going to appeal to most enthusiasts. The MasterCase 5 Pro is a perfect case for those who like to attend LAN events and bring a capable Dual-GPU system, as thanks to the included handles, it is easy to maneuver. Users also won't have to worry about breaking their case or having it fail to protect their hardware in the event of a fall. In fact, the MasterCase 5 build quality was nothing short of amazing. Everything from the the drive cages to the rubber grommets felt really high quality on the MasterCase 5 Pro. As a whole package, the MasterCase 5 Pro really impressed us, as Cooler Master ensured solid build quality was applied throughout the case and small details were looked over.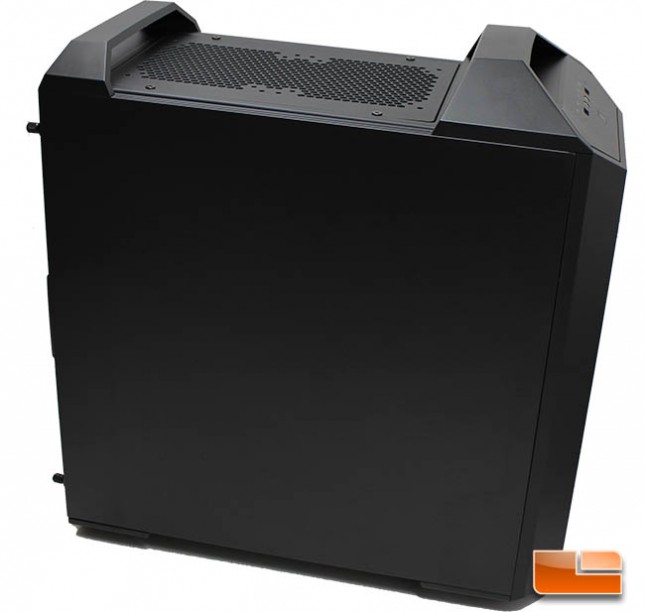 The standard MasterCase 5 is the base model that is currently available for $109 and the MasterCase 5 Pro is $139 at Newegg. Unfortunately, the standard MasterCase 5 struggles to find its place at it's current price point, as it is lacking the simple features that make the MasterCase 5 Pro stand out. Cooler Master should lower the price of the MasterCase 5 Pro to $119 and offer the standard Mastercase 5 for $89, or offer rebates that bring the cases to these costs, to make both cases more price-competitive with offerings from other manufacturers. A lower price point makes the concept of purchasing and upgrading the standard MasterCase 5 later on more viable, as the initial investment would be under $90, which would have it in line with competing mid-towers offering similar features.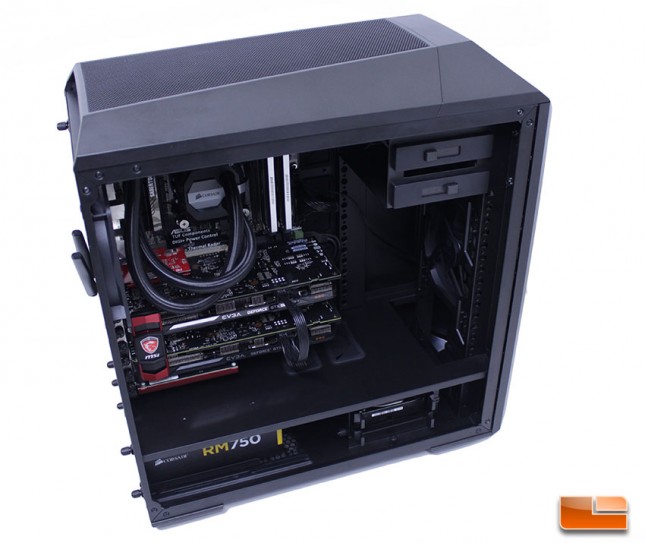 While pricing isn't in-line with what I think it should be, it's hardly irrational and Cooler Master has a true winner with the Master Case 5 Pro. It's easy to build in, highly configurable, has solid build quality and most interestingly of all, it remains an exciting product to own beyond the initial purchase, as Cooler Master expands the MasterCase ecosystem with new modules. Cooler Master took aim to produce a modern case that PC enthusiasts would enjoy working with in the MasterCase series and they have taken a proper first step with the MasterCase 5 Pro. Even though there are a lot of questions about the future of the Freeform Modular System and which modules may be released, the Cooler Master MasterCase 5 Pro is a great looking, well-built mid-tower ATX case with solid features and excellent cable management capabilities.
(Note: as of this review being posted, CoolerMaster is offering $15 off either MasterCase at their webstore when using the coupon code MASTERCASE5)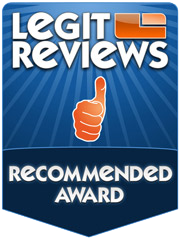 Legit Bottom Line: Solid build-quality and updated styling, along with modern, enthusiast friendly features and extensive hardware support make the MasterCase 5 Pro a true winner. We feel that the standard MasterCase 5 lacks value at its current price point, but we wholeheartedly recommend the Cooler Master MasterCase 5 Pro.