Cooler Master Glacer 240L Expandable Liquid CPU Cooler Review
By
The Test System
Before we take a look at the performance numbers, lets take a brief look at the test system that was used. All testing was done using a fresh install of Windows 7 Professional 64-bit and benchmarks were completed on the desktop with no other software programs running.
Intel Core i7 4770k Quad-Core Haswell CPU
Cooler Master Glacer 240L AIO Liquid CPU Cooler
32GB Corsair Vengeance Pro 1866MHz Memory
GIGABYTE Z87X-UD4H Motherboard
EVGA GTX 570 Classified Video Card
2x 120GB Samsung 840 Pro SATA III 6Gb/s SSDs in RAID 0
Thermaltake Pure Power 680w Power Supply
Windows 7 Professional Operating System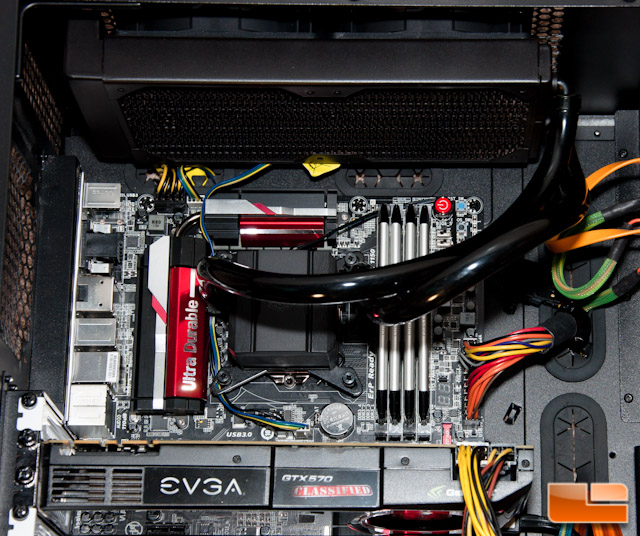 Intel Z87/LGA1150 Platform
The Intel Z87 platform that we used to test these memory modules was running the GIGABYTE Z87X-UD4H motherboard with BIOS version F7 that came out on 08/05/2013. The processor used, the Intel Core i7 4770k, will be using the stock frequency of 3.5GHz with turbo boost enabled, which can boost it up to 3.9GHz. Low power state is enabled, which clocks the CPU at 900MHz. We chose not to overclock beyond the turbo frequency to show you what your average user would see.