CM Storm Mizar Laser Gaming Mouse Review
By
Final Thoughts and Conclusions
A mouse is a highly personal computer component. There is no mouse that is the perfect mouse for everybody, as everybody's opinion in the looks and shape will be different. In addition, there is no real test to determine which works the best for every situation. Mostly, it comes down to personal taste. I have been using an old Microsoft IntelliMouse as most other mice didnt feel comfortable. That mouse is now retired as the Mizar has taken its place.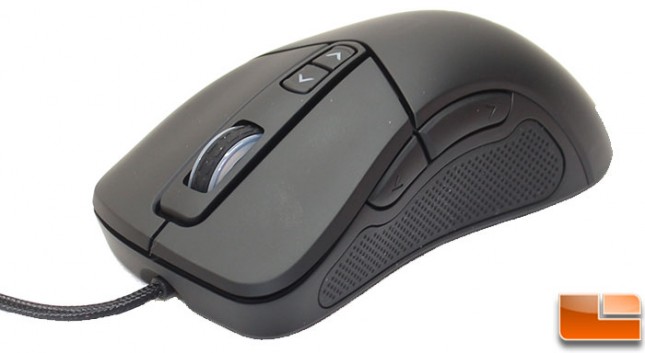 I found that the Mizar glides smoothly across the desk and being able to adjust the DPI on the fly, through four different profiles, made it easy to adjust the mouse for any situation. The built in macro functionality made tasks easier and made it so I could program in a long string of commands to be activated by a single click of a button. Probably the most important aspect to a gaming mouse, other than how it feels is whether it tracks accurately. To test this, I drew lines back and forth on a work surface, each time it would start and end at nearly the same point. In addition tracing a circle pattern yielded nearly identical circles.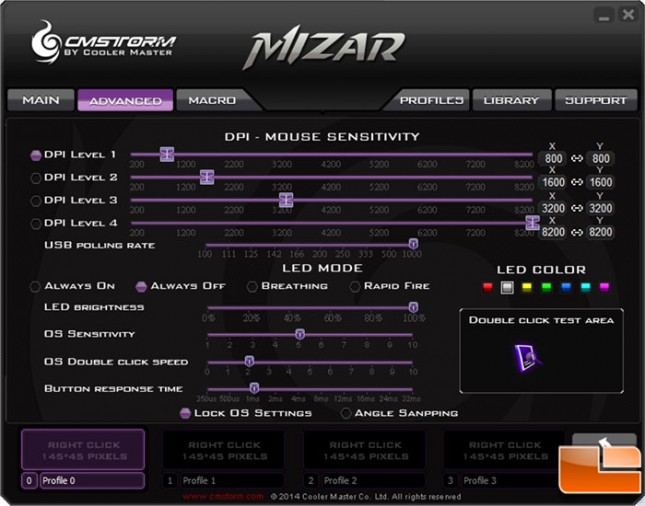 As for the built in LED lighting, it only lights up the CM Storm logo and doesn't spill out onto the desk surface. The seven colors are probably the most popular options, however with the number of color options available in other mice it would be nice to have a larger color palette to choose from.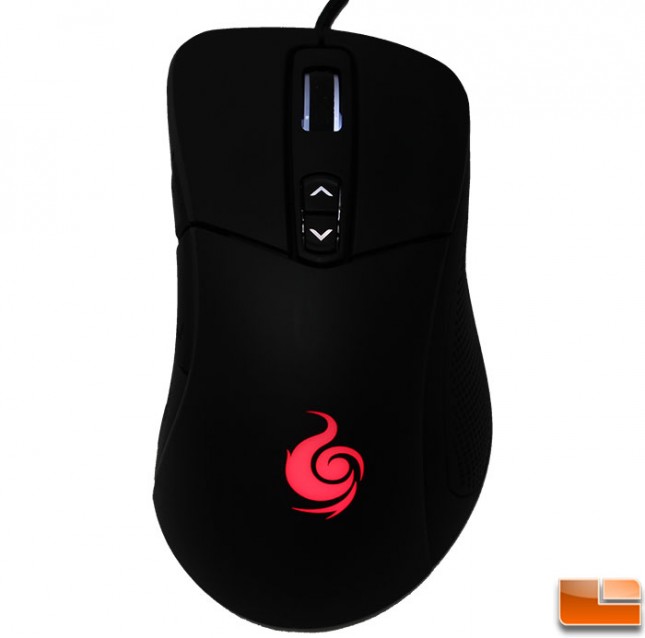 The Cooler Master Mizar doesn't have some of the capabilities of other gaming mice such as RGB LED lighting, customizable weight system or extra buttons. However, for a mouse that tracks smoothly, and is as customizable as the Mizar that costs $49.99 with free shipping and a 2 year warrany, it is well worth the price.
Legit Bottom Line: The Cooler Master Mizar is a great choice in gaming mice, with seven LED color options and macro functionality.