CES 2012: Thermaltake Launches New Products & Shows a Case Mod
By
Level 10 GT Aztec Case Mod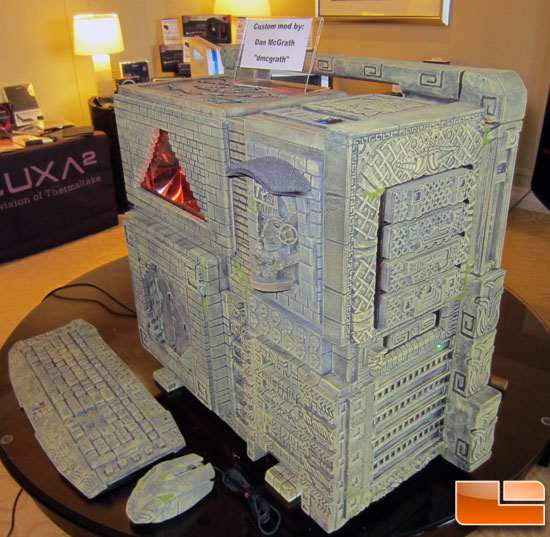 The last thing you may have noticed in the background of some of our previous shots is the case mod in the background. Thermaltake teamed up with artist Dan McGrath to create an Aztec (or AzTtec as it is spelled on the case) themed Level 10 GT case. The artist covered the case in balsa foam and hand chiseled all of the intricate details. On top of that, all of the features of a Level 10 GT are fully functional on this case from the slide out hot-swap drive trays to the door locks!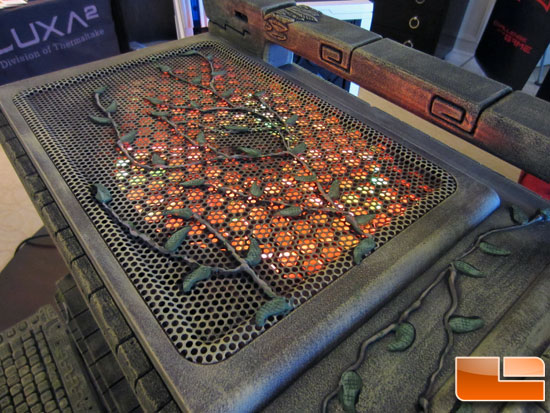 The top of the case has a spot for a fan and also is decorated with ivy to give the case that ancient aztec ruins look and feel! The orange glow added by Thermaltake also adds a nice effect out the top and side window of the modded Level 10 GT.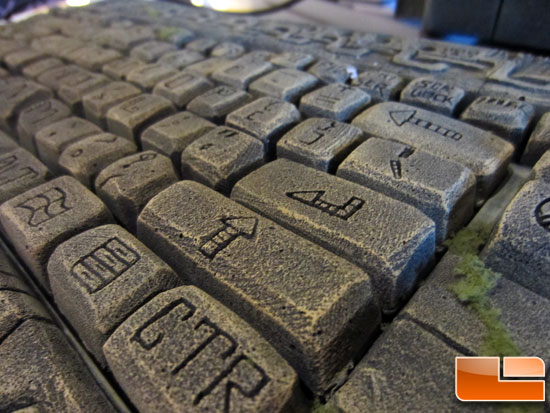 Dan McGrath also completely modded a fully functional keyboard and mouse with amazing detail. Notice the green moss touch and petroglyph-like characters on the keys.
We had Thermaltake give us a quick video tour of the Aztec Level 10 GT case mod to hopefully give you a better idea of just how much detail went in to this mod! Props to Dan McGrath for an amazing job and completing this mod in a little over 60 days!
This concludes our Thermaltake coverage from CES 2012! Stay tuned for even more announcements in the days to come!