CES 2012: Thermaltake Launches New Products & Shows a Case Mod
By
Water Coolers and Accessories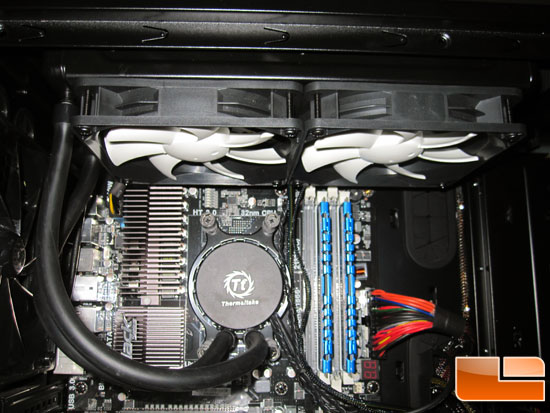 Thermaltake had their new Water 2.0 Extreme water cooler installed and running. Some of the features include a closed circuit system, copper base plate, 240mm radiator, dual automatic 120mm PWM fans, and interactive fan control software. This cooling system weighs a total of 1150 grams and has a universal socket to fit most modern AMD and Intel socket types.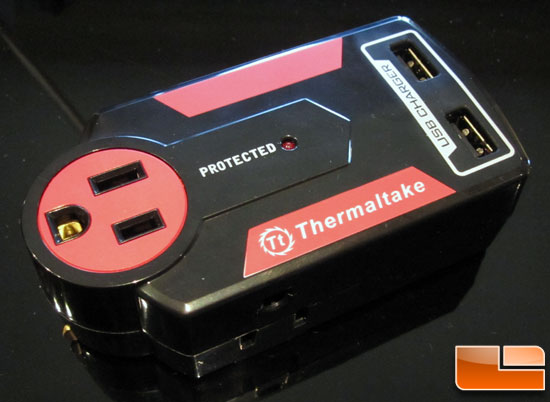 One of our favorite accessories Thermaltake was showing off was this TriP Travel Surge Protector. This little guy protects three outlets and two USB ports against up to 612 joules or 24,000 amps. The only recommendation to be had was to include more than just two USB ports given the number of devices that can charge by USB today!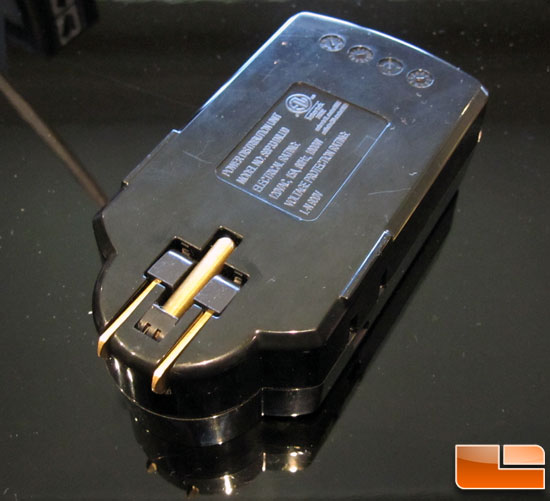 In order to travel without snagging, the three prong plug on the TriP Travel Surge Protector folds down on itself.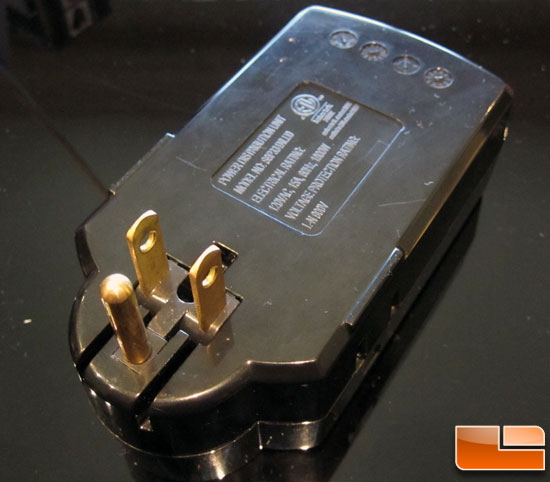 By grabbing the two prongs that barely stick out past the edge of the corner, you can pull all three prongs out and snap them in place.