BlizzCon 2014 Cosplayer & BlizzBabes
By
BlizzCon 2014 Cosplay – Bigger Than Ever!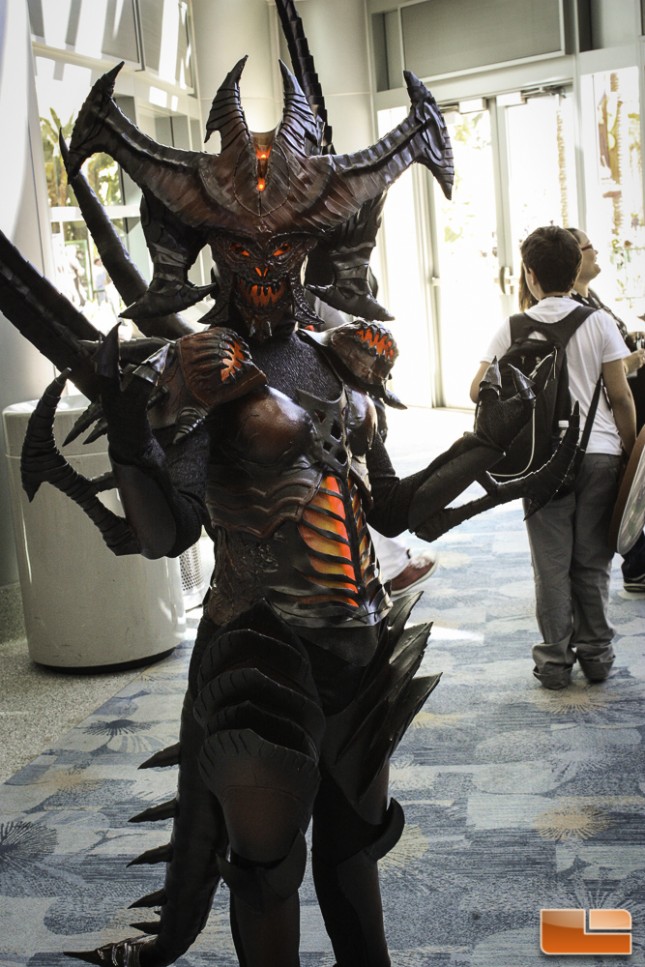 With Blizzard Entertainments BlizzCon 2014 event going on at this moment from the Anaheim Convention Center next to the Disneyland Park Resort, we wanted to give a quick report on one of the most popular contest held on the first night. Of course we are talking about the BlizzCon Cosplay Contest.
In the past, this has been one of the most creative if not controversial contests that we have covered. We see that this year, however, the costumes are more detailed and intricate that ever. This is our way of giving you a glimpse to what it is like being here on the BlizzCon floor for the event, especially for those who were not able to purchase a $199 BlizzCon 2014 ticket or who didnt subscribe to the $39.99 Virtual Ticket or the $39.99 DIRECTV Pay-Per-View.
If you would like to see Cosplayers from years past check out the links below:
Even before the contest started, we ran into a number of the talented Cosplayers in the halls. These folks spend hundred of hours of their time putting these costumes together.