Awesome BlizzCon 2013 CosPlay Pictures By Legit Reviews
By
BlizzCon 2013: When Cosplay Goes Mainstream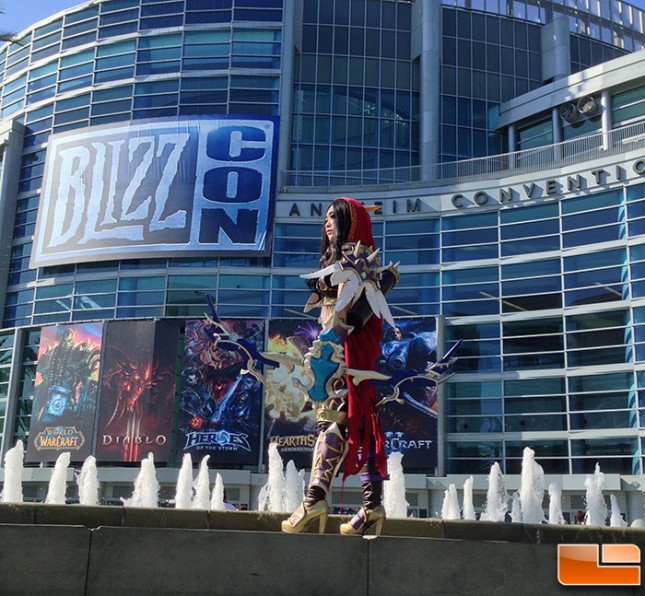 With the close of BlizzCon 2013, you are no doubt asking yourself, Where are the costume players? This years BlizzCon had tons of Cosplay participants who clearly put in tons of time creating and building their costumes. Unlike in previous years, however, there were less Booth Babes that is male and female professional models dressing in scantily-clad outfits to promote a particular product and more homegrown, underground Cosplayers who came to play and compete.
The last time BlizzCon was in town was in 2011 well before the Syfy channel aired their documentary/reality series Heroes of Cosplay) where the show followed the lives of 9 cosplayers. Even though there were no SyFy camera at BlizzCon, there were plenty of press and fans trying to get a glimpse of what was arguably the best collection of cosplayers to be assembled in the US.
If you want to review the last few BlizzCons to compare the, um, quality of costumes, check out the links below:
Enough of the boring stuff, lets see what BlizzCon 2013 was able to serve up in BlizzBabe and Cosplay talent this year!
We start off outside, where these Cosplayers were working on their moves to delight of onlookers walking into the Anaheim Convention Center.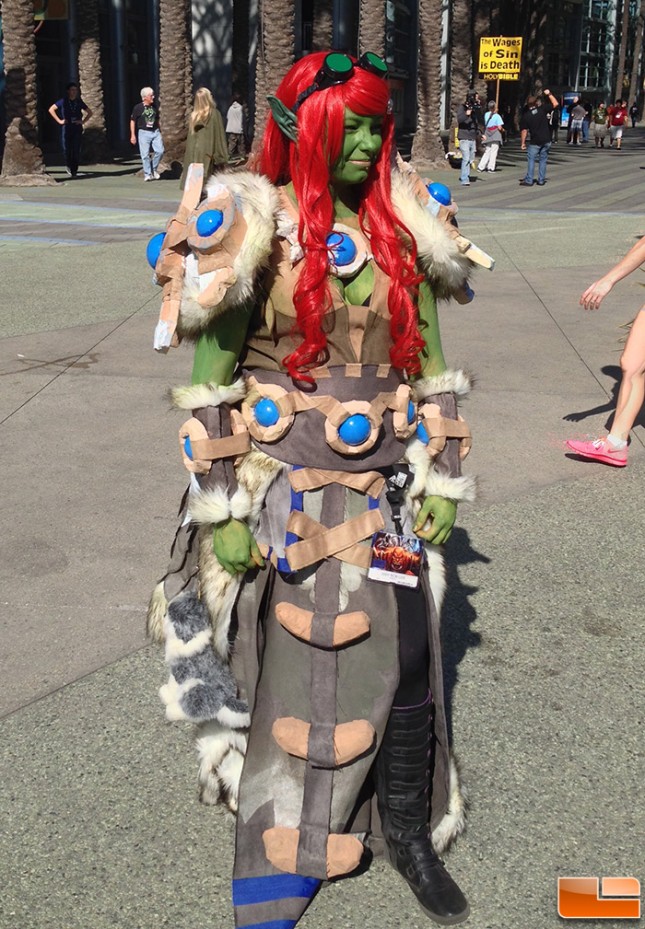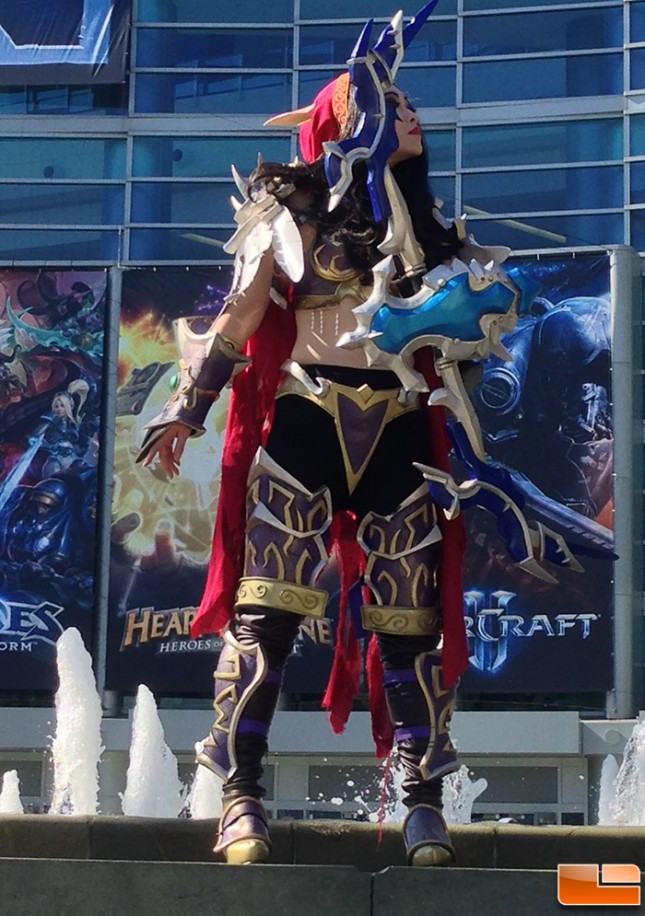 She seems to have a lot of drama in her…we appreciate her giving us a nice cover photo.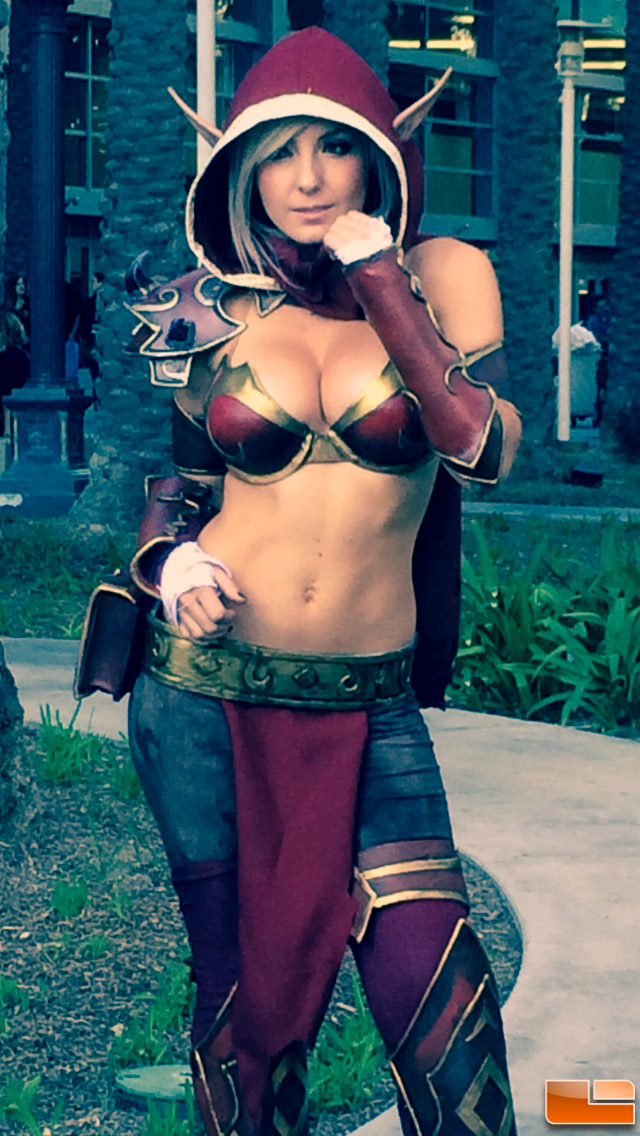 Looking at this picture makes us wonder if those ears are real! Hmm….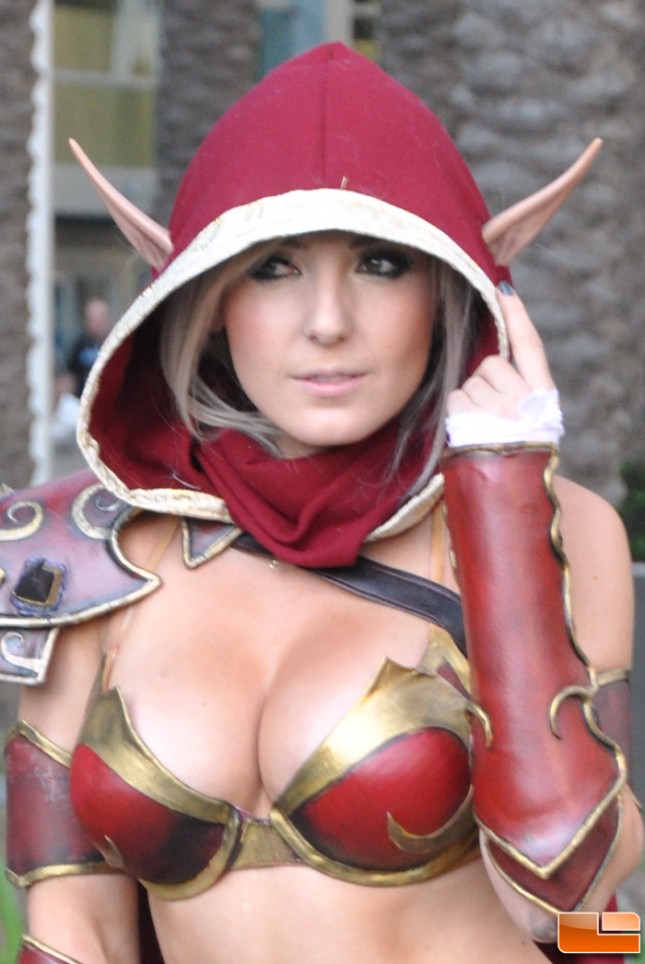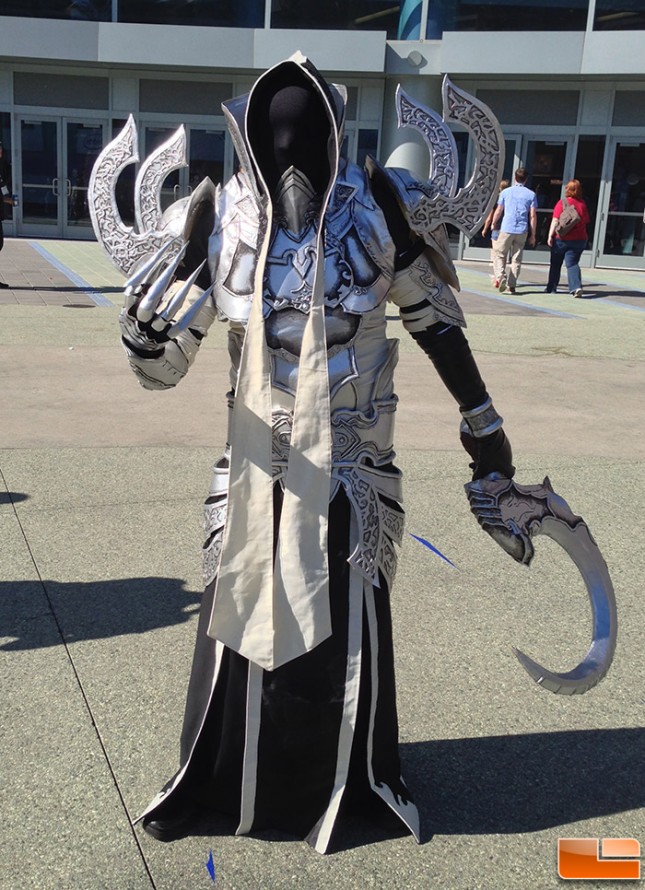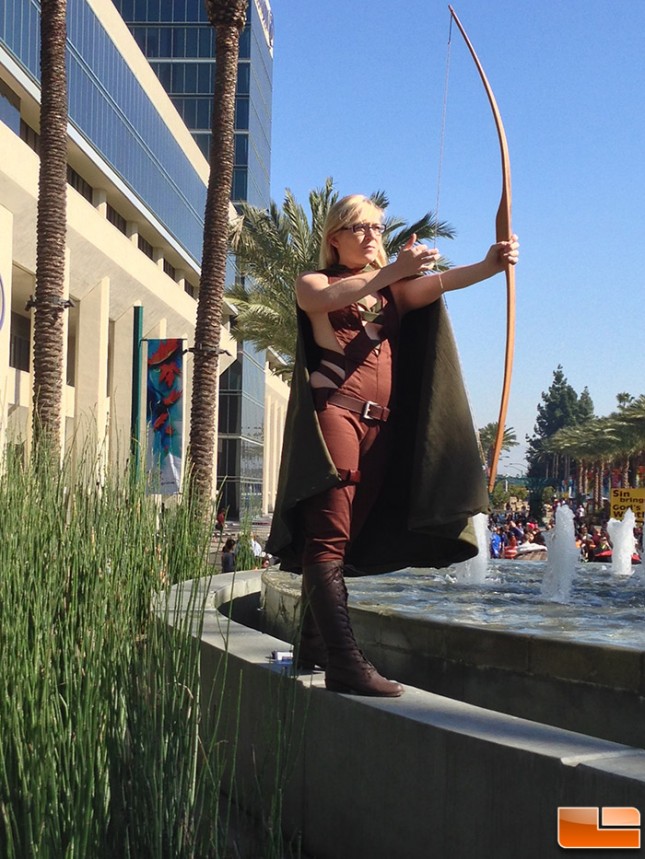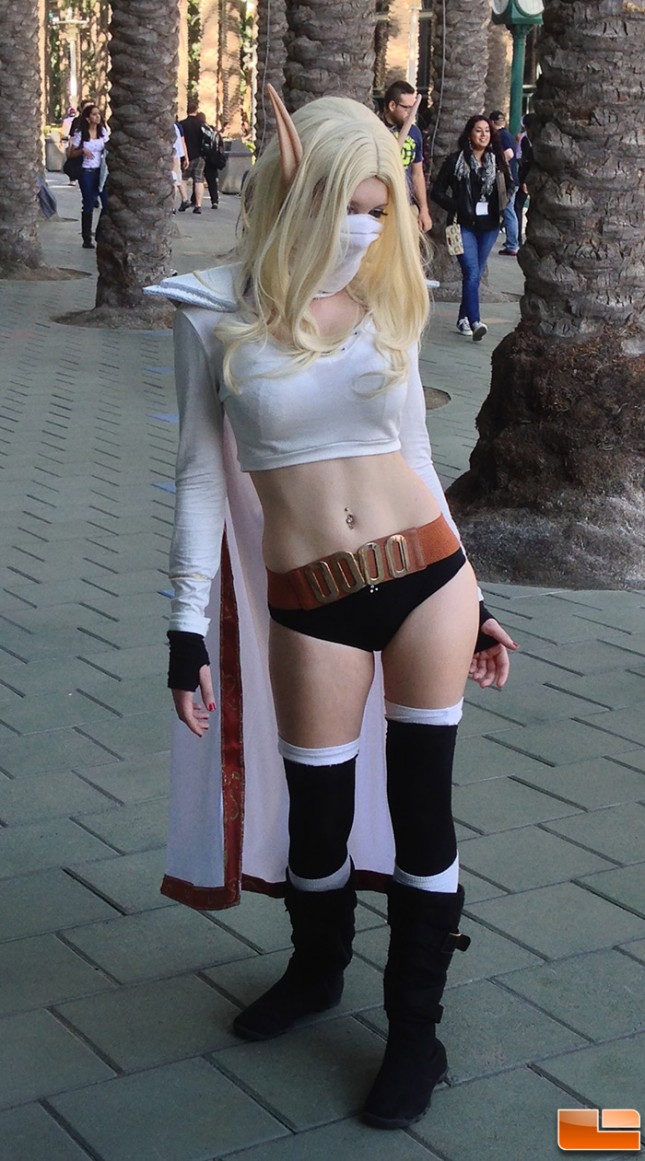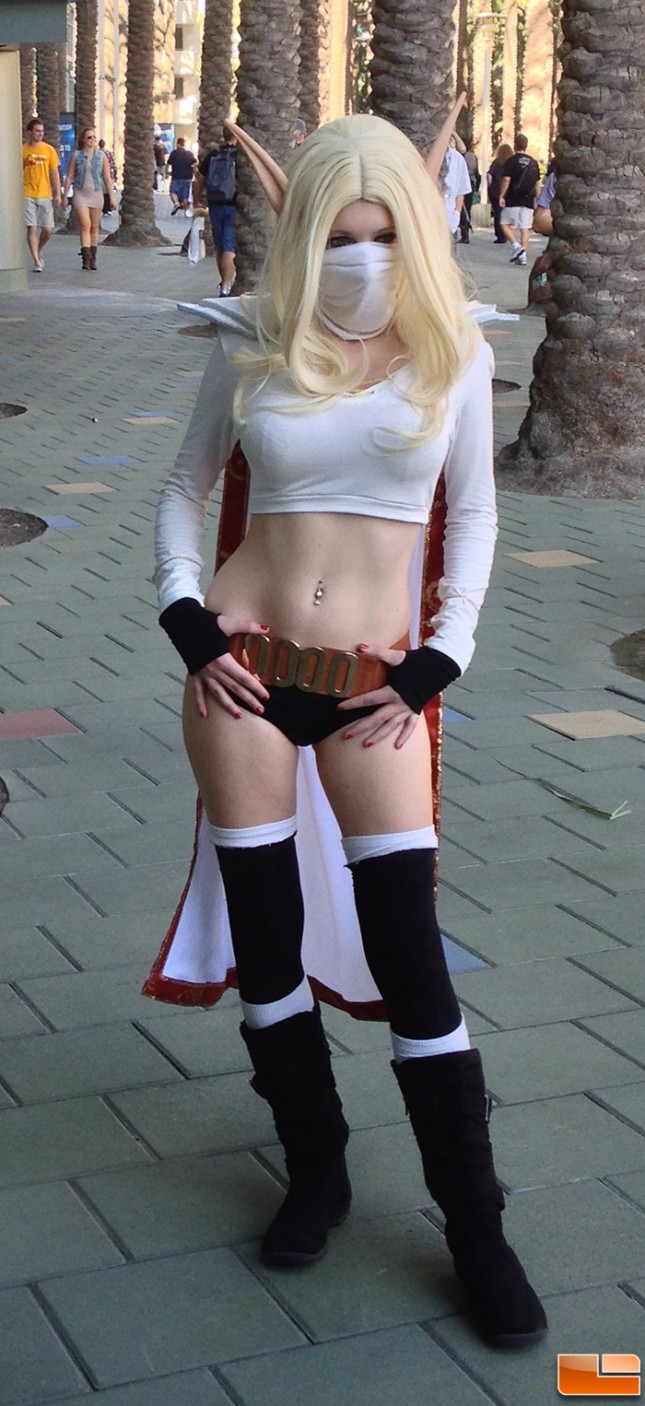 So nice, we showed it twice!