BIOSTAR Hi-Fi Z77X Intel Z77 Motherboard Review
By
Futuremark 3DMark 11 DirectX 11 Gaming Benchmark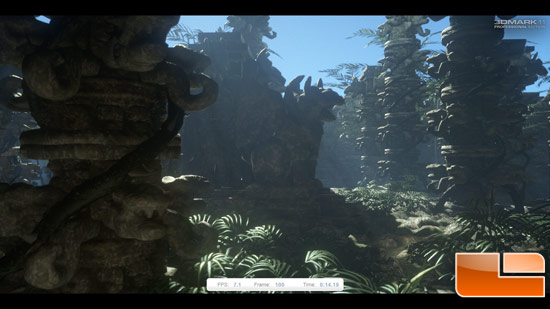 3DMark 11 is the latest version of the worlds most popular benchmark for measuring the 3D graphics performance of gaming PCs. 3DMark 11 uses a native DirectX 11 engine designed to make extensive use of all the new features in DirectX 11, including tessellation, compute shaders and multi-threading.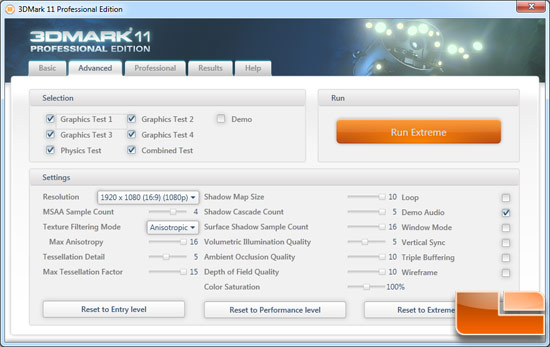 We ran 3DMark11 with both the performance and extreme presets to see how our hardware will run.
3DMark11 Performance Benchmark Results: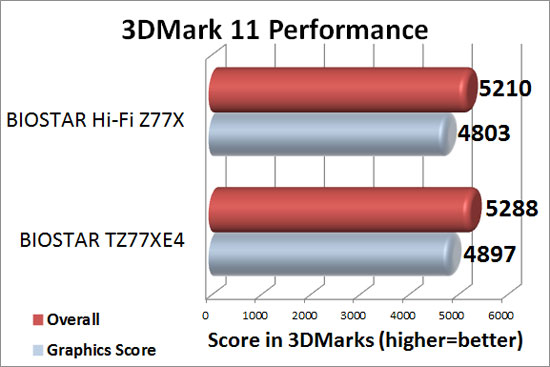 3DMark 11 shows that the BIOSTAR TZ77XE4 and the BIOSTAR Hi-Fi Z77X are quite comparable in terms of the gaming performance. There is a grand total of 78 points or 1.5% separating the two boards, not really anything significant to worry about.
3DMark11 Extreme Benchmark Results: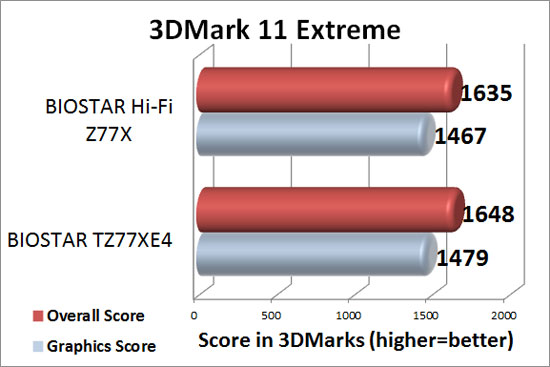 Our two BIOSTAR boards were once again very similar with a very small margin of only .8% separating the BIOSTAR TZ77XE4 and the BIOSTAR Hi-Fi Z77X motherboards. These boards are very similiar, so we won't do anymore testing as you can find all the Biostar TZ77XE4 benchmark results here.