ASUS VivoTab Smart ME400 10.1 inch Windows 8 Tablet Review
By
ASUS VivoTab Smart ME400 Tablet Benchmarks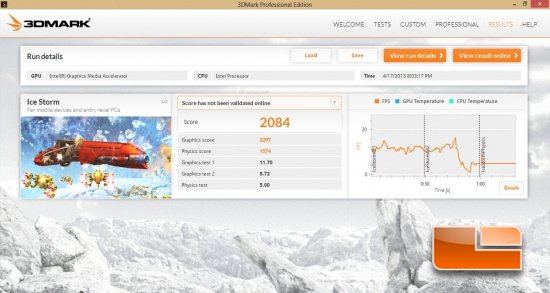 The new Futuremark 3DMark is a great benchmark for cross platform performance. Ice Storm is an entry level benchmark for tablets, phones, and lower power devices. The ASUS VivoTab Smart was able to score 2084 3DMarks. A quick run of Ice Storm on the ACER Aspire S7 gives us a score of 33572 3DMarks. There's something to be said about the power of Ultrabooks compared to Tablets.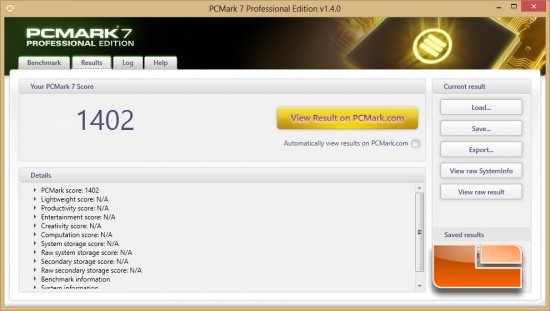 Firing up PCMark 7 on the ASUS VivoTab Smart we were able to hit 1402 PCMarks.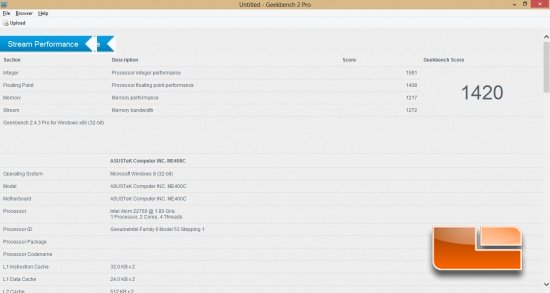 Running the latest version of Geekbench 2 we were able to score 1420 overall.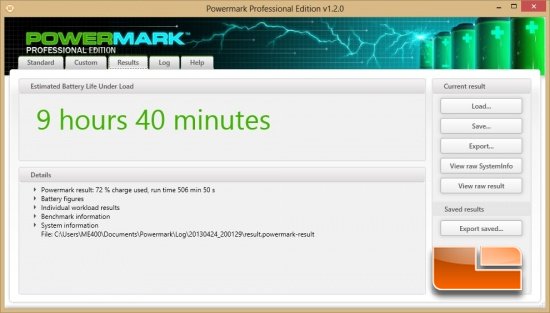 This is where the ASUS VivoTab Smart takes the cake, the battery life is worlds better than any of the ultrabooks that we have tested. The VivoTab Smart lasted an impressive 9 hours and 40 minutes under this workload. The Ultrabooks that we have tested have barely lasted a quarter of that!
Cyberpower Zeus M2 – 2 Hours 58 Minutes
ACER Aspire S7 – 1 hour 59 minutes
ASUS Vivobook S500CA – 2 hours 21 minutes
We may be sacrificing some of the performance and speed of an ultrabook but the battery life makes up for it if that's what you need!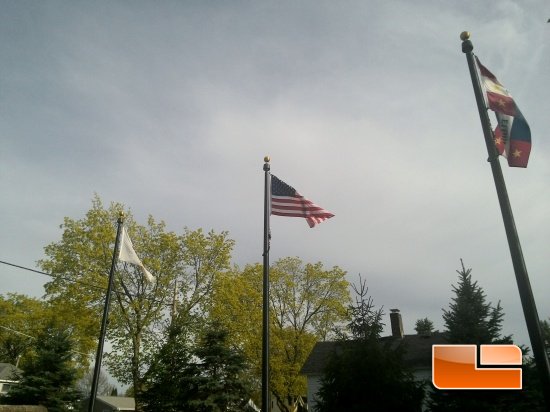 The camera on the ASUS VivoTab wasn't great. Despite the fact that it was a nice bright spring day, the sky came out looking a little grey and dreary.