ASUS USB 3.1 Type-A Card Review – Add USB 3.1 For $39
By
First Look at USB 3.1 Performance With ASUS!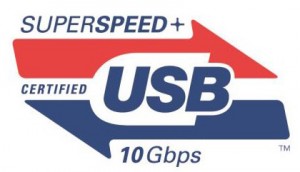 It took some time to get here, but devices supporting the USB 3.1 standard are finally coming to market. Besides the obvious new logo and SUPERSPEED+ name change, the USB 3.1 standard doubles the transfer rate of USB 3.0 and the encoding overhead has been greatly reduced by doubling the block size from 8b/10b (80% efficient) to 128b/132b (97% efficient). This means that 10 Gbit/s (1250MB/s) speeds are now theoretically possible! Not bad considering that the USB 3.1 standard is backward compatible with USB 3.0 and USB 2.0 standards.
Things get a little more complicated for end users as the USB 3.1 interface is being rolled out with the usual A and B type connectors as well as a new USB-C (also known as USB Type-C) connector. USB Type-C connectors have a 24-pin design that is much smaller than your typical USB connector and are reversible much like the Apple Lightning connector.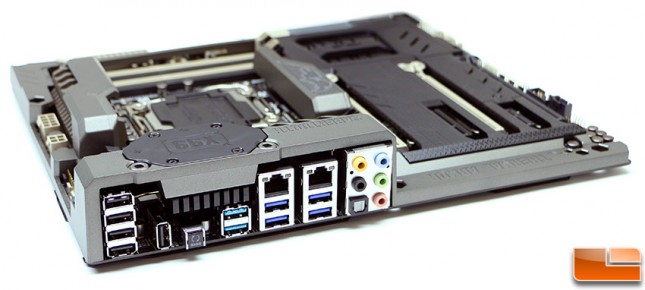 Mobile devices like the new Apple MacBook and Google's Chromebook Pixel were among the first devices to support USB 3.1, but motherboard makers like ASUS, MSI and ASRock have been quick to support the new standard. ASUS has released a number of motherboards with integrated USB 3.1 support as well as a pair of add-in cards that support either two USB 3.1 Type-A connectors or a single USB 3.1 Type-C connectors. In the image above you can make out the two teal colored SuperSpeed+ USB 3.1 Type-A connectors next to the four dark blue SuperSpeed USB 3.0 connectors. ASUS is bundling many of their latest board revisions with the USB 3.1 Type-A add-in cards. You can find out what ASUS motherboard feature USB 3.1 ports integrated onto the board itself or come with a USB 3.1 Type A card here.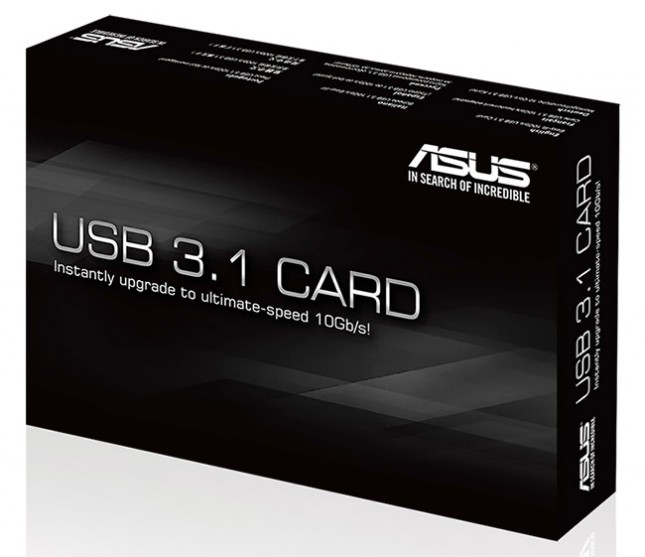 Legit Reviews wanted to see how USB 3.1 performed and was able to get the ASUS USB 3.1 Type-A Card along with a USB 3.1 enclosure to do some speed testing on! This USB 3.1 Card should be available to purchase in the next 1-2 weeks and will have an MSRP of around $39 USD.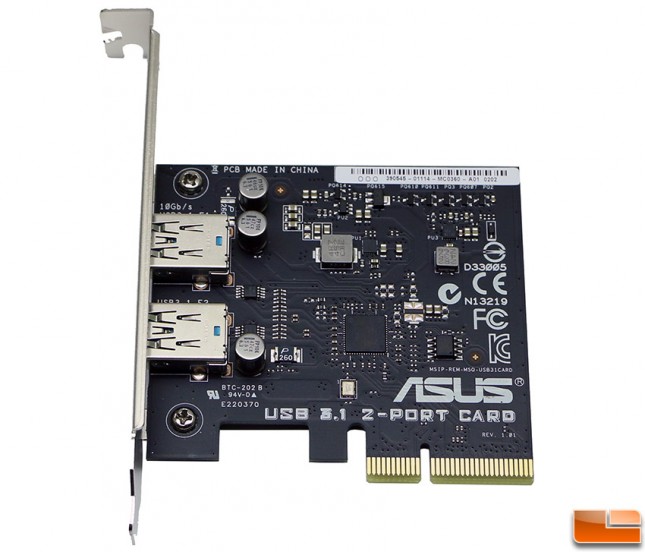 The ASUS USB 3.1 Type-A Card is a single slot card that measures 3.12″ in length with a height of 2.9″. It features a PCI Express x4 interface, but actually only runs at x2. ASUS states on the product page for this card that the ASUS USB 3.1 Type-A add-on card is only compatible with selected ASUS motherboards that have the requisite BIOS/UEFI update for the card to work. Our ASUS X99 Deluxe motherboard did not come with support for USB 3.1, but the latest UEFI version that came out this month now support USB 3.1 and it worked just fine.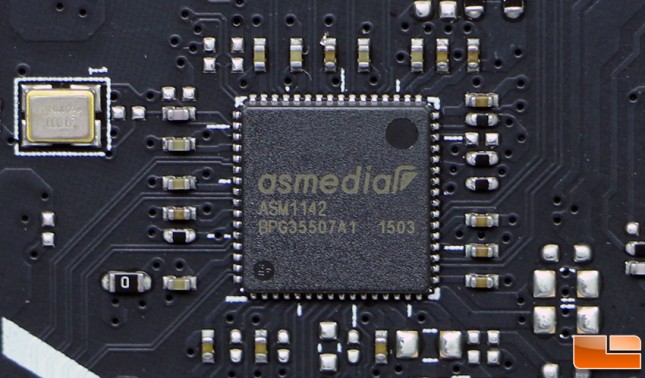 ASUS went with an ASMedia ASM1142 USB 3.1 host controller for their discrete USB 3.1 Type-A Card to bridge PCI Express to USB 3.1. The ASM1142 integrates ASMedia self-designed PCI Express/USB 3.1 PHY, and it also integrates two internal regulators to supply normal core power and suspend core power with driver support for Windows 7, Windows 8.0, Windows 8.1 and various Linux Kernels. ASUS implemented this controller on an add-in card that uses the PCIe Gen2x2 interface, but they could have made it a PCIe Gen3x1 card if they so desired as the controller supports that as well. By using the PCIe Gen2x2 interface ASUS' card can be used in any PCIeGen2 or Gen3 x4, X8 and x16 lane.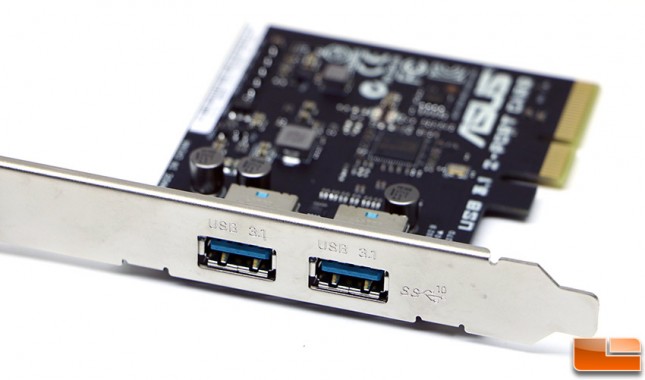 The ASMedia ASM1142 USB 3.1 host controller supports two USB 3.1 ports and ASUS placed two USB 3.1 Type-A connectors on the cards rear I/O bracket. The color on these connectors is a lighter color blue than traditional SuperSpeed USB 3.0 ports in order for you to know which are SuperSpeed+ USB 3.1 versus the others on your system.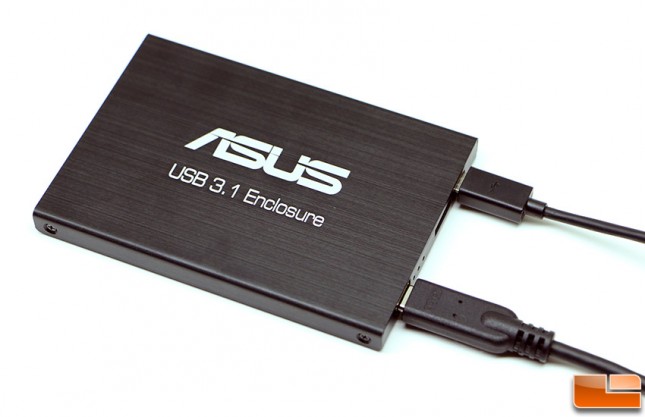 The ASUS Discrete USB 3.1 Type-A Card is great to look at, but you can't really utilize it unless you have a USB 3.1 device to use it with. For that ASUS sent over a USB 3.1 Enclosure for use to demo their USB 3.1 card on.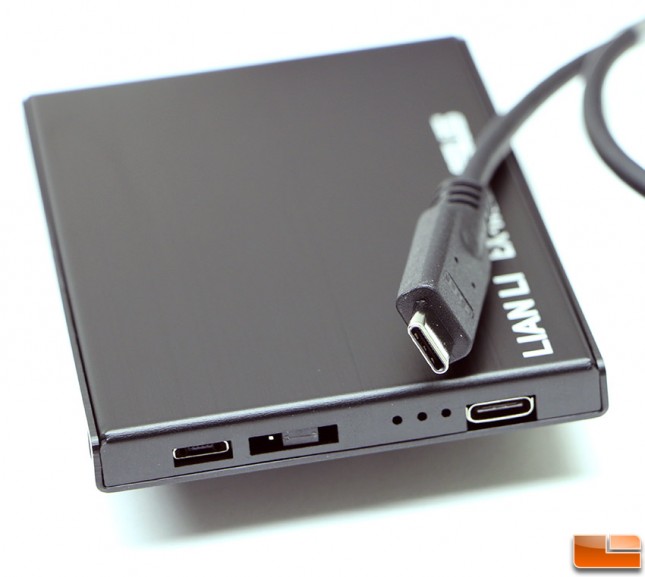 The 2.5″ black aluminum enclosure they sent use is the Lian Li EX-M2 and houses two mSATA SSDs in RAID 0 to ensure we have a test device that is capable of giving us USB 3.1 speeds. This device requires external power, so there is a micro-USB connector that gets power from a wall adapter and then there is also a USB 3.1 Type-C connector for data transfers.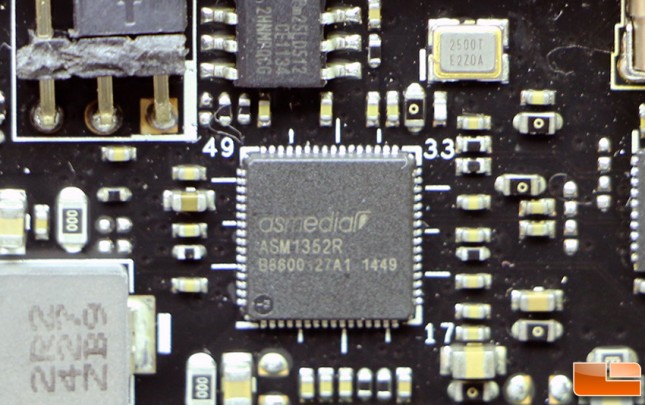 This external housing features an ASMedia ASM1352R USB 3.1 to SATA III (6Gbps) that supports hardware RAID.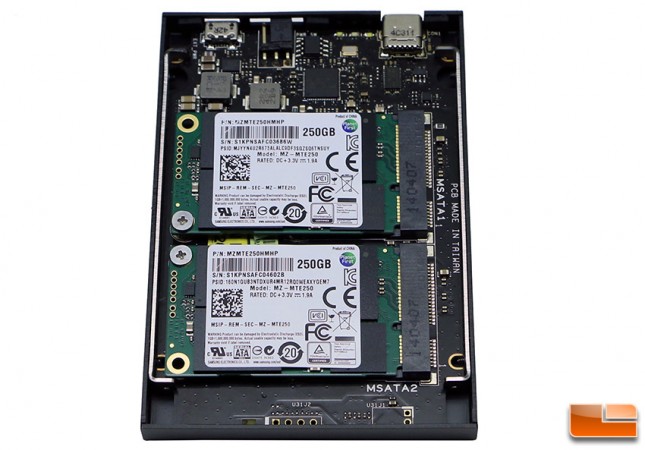 Inside we found a pair of Samsung SSD 840 EVO mSATA drives that were each 250GB in capacity. These drives are in a striped RAID 0 array to properly show off what USB 3.1 can do with a 10Gbps interface!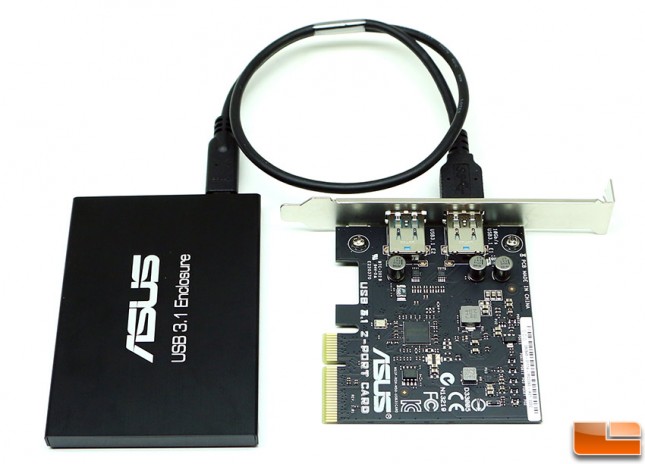 To summarize, we'll be taking a look at USB 3.1 performance by using the ASUS USB 3.1 2-port card connected to the ASUS USB 3.1 Enclosure.