ASUS USB 3.1 Type-A Card Review – Add USB 3.1 For $39
By
Our Initial Thoughts on USB 3.1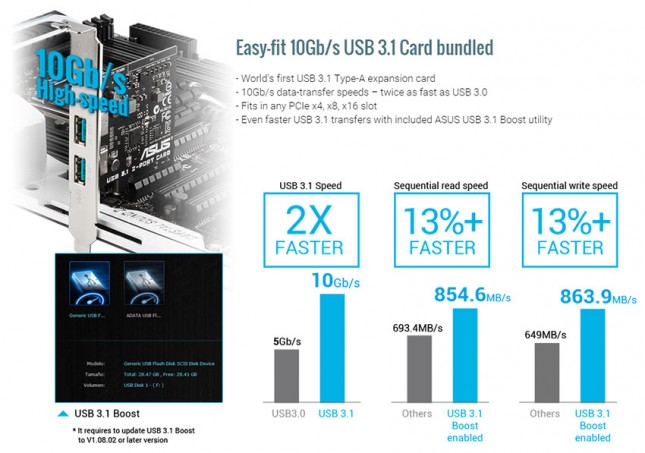 This was our first experience with SuperSpeed+ USB 3.1 and we walked away feeling great about what the future holds for the new USB 3.1 standard. We also are also excited that manufacturers like ASUS are bringing USB 3.1 add-in cards to market for reasonable prices. ASUS will have two USB 3.1 add-in cards to pick from, so you need to pick between the one that supports two USB 3.1 Type-A connectors or the model that has a single USB 3.1 Type-C connector. Which connector type will end up being most popular is a heated topic, but we have a feeling that both have a place in the market today and that the smaller reversible USB 3.1 Type-C connector should eventually take over years down the road. We have only had the opportunity to use the ASUS USB 3.1 Type-A Card, but we had no issues whatsoever with the device even this early in the roll out of USB 3.1!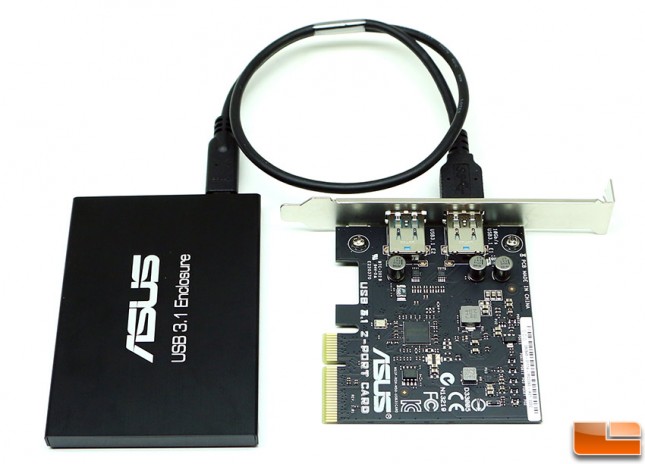 The big downside to USB 3.1 right now is the lack of devices out there that are running with the new connectors. The number of native USB 3.1 devices will rapidly grow in the months and years ahead, but for now it is slim pickings. In order to get performance numbers like we got today you need to go with a USB 3.1 enclosure that has a number of SSDs running in RAID 0 to see the epic performance gains like we did. Our testing for this review showed that we topped out at 804MB/s read and 799MB/s write in ATTO with this setup. ASUS claims that they have been able to get sustained sequential read/write speeds of up to 854.6/863.9 MB/s in their test labs. These are impressive speeds when you keep in mind that this enclosure is an early prototype!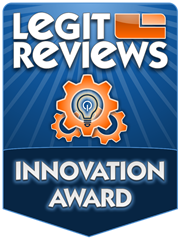 Legit Bottom Line: ASUS is already supporting USB 3.1 on their motherboards and will soon be offering USB 3.1 add-in cards for those that want to add it to an existing ASUS board that has the proper UEFI update to support the new USB standard.