ASUS STRIX GTX 960 Video Card Review – NVIDIA GeForce GTX 960 Arrives at $199
By
3DMark 2013
3Dmark Fire Strike Benchmark Results – For high performance gaming PCs

Use Fire Strike to test the performance of dedicated gaming PCs, or use the Fire Strike Extreme preset for high-end systems with multiple GPUs. Fire Strike uses a multi-threaded DirectX 11 engine to test DirectX 11 hardware.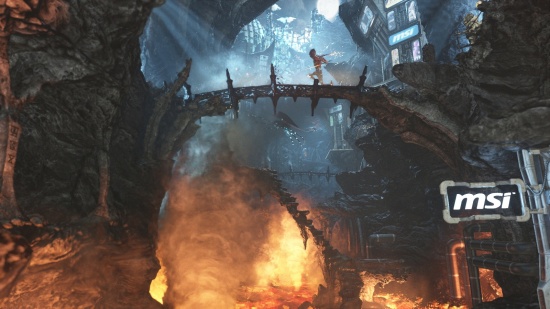 Fire Strike Benchmark Results: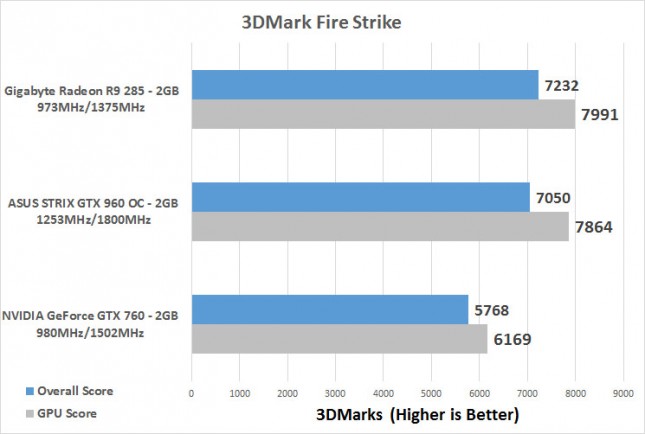 Benchmark Results: The 3DMark Fire Strike benchmark had the ASUS STRIX GTX 960 video card coming in with an overall score of 7,050 versus a score of 5,768 on the GeForce GTX 760 reference card. The Gigabyte Radeon R9 285 might not have won the majority of the actual real world game benchmarks, but it did end up leading in 3DMark with a score of 7,232.