ASUS ROG Strix GL502 Gaming Notebook Review – GL502VS-DB71
By
ASUS ROG Strix GL502 Gaming Notebook Review
Last month we were on hand at a press event that NVIDIA held when they announced the GeForce GTX 10-series of GPUs was coming to notebooks. While we were excited to hear about how NVIDIA was able to stuff full desktop version Pascal GPUs into gaming notebooks for unreal performance. The power savings NVIDIA achieved by moving to the 16nm FinFET manufacturing process means that gaming notebooks are going to be better than ever. In fact, NVIDIA has said that all the GeForce GTX 1060, 1070 and 1080 graphics solutions that are going into gaming notebooks will be VR-ready and are up to 76% faster than the previous Maxwell-based GPUs that are now being replaced. We got a chance to try some notebooks with the GeForce GTX-10 series GPUs and were blown away by them despite having early drivers. The bad part was is that we had to leave the event sans and notebook and source a review unit on our own.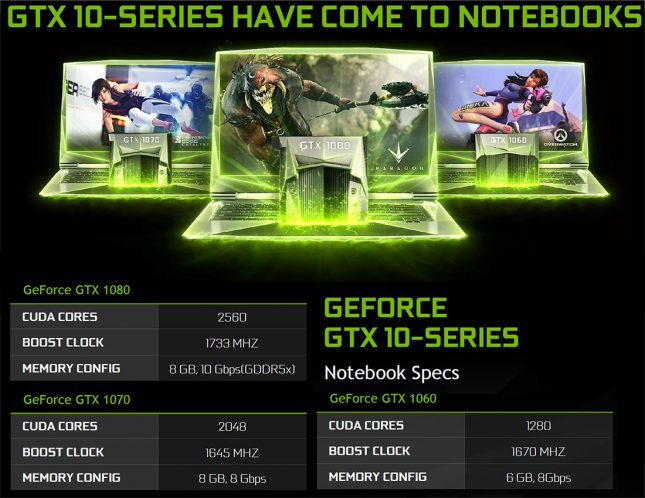 The good news is that our friends over at ASUS was able to hook us up with an ROG Strix GL502VS-DB71 15.6″ gaming notebook that is now available to purchase online for $1699. The ASUS ROG Strix GL502 gaming laptop has been around for a number of months and has gotten a reputation as being one of the best all-around gaming laptops on the market. If you already own one you might as well stop reading as everything from this point on is going to be upsetting.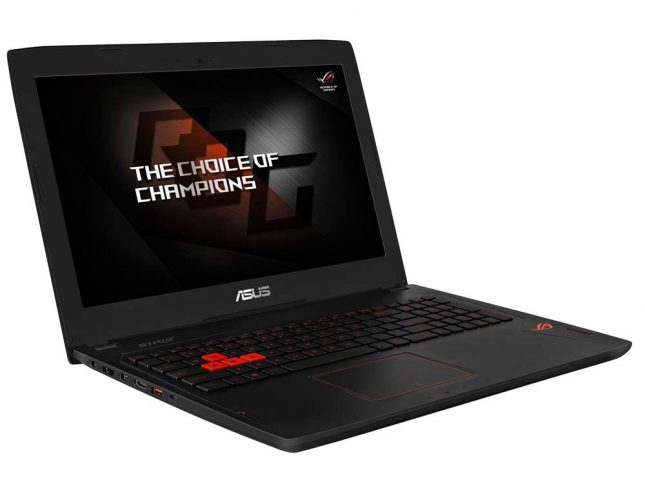 ASUS has taken the GL502VT gaming notebook and made a number of key improvements despite the fact that it's only been out a few months. For starters the GeForce GTX-900 series graphics have been replaced by the newer GeForce GTX 10-series GPUs, you have an NVMe PCIe SSD instead of an M.2 SATA III SSD and the USB 3.1 Type C Gen 1 port has been updated to a Gen 2 USB 3.1 Type-C port. This means you have faster graphics, storage and USB interfaces in the latest GL502VS gaming notebook!
The ASUS ROG Strix GL502 can be configured with other components and will be sold with other part numbers. The ASUS GL502VS-DB71 is priced at $1,699.00 shipped from Amazon (about 1299 or $2,250 AUD) and is the model that we will be benchmarking today. Here are the full specs of this specific model:
| | |
| --- | --- |
| | GL502VS-DB71 |
| Processor | Intel Quad Core i7-6700HQ 2.6GHz (Turbo up to 3.5GHz) |
| Operating System | Windows 10 64-bit |
| Memory | 16GB DDR4 2133 MHz (up to 32GB) |
| Display | 15.6″ FHD 1980 x 1080 G-SYNC with 160-degree viewing angle |
| Graphics | NVIDIA GeForce GTX 1070 8GB GDDR5 |
| Storage | 256GB NVMe PCIe SSD + 1TB 7200rpm HDD |
| Card Reader | 2-in-1 Card Reader |
| Camera | 1280×720 HD Webcam |
| Networking | Intel 8260 2×2 802.11ac |
| | Built-in Bluetooth V4.2 |
| | Gigabit Ethernet jack |
| I/O | 1x Combo audio jack |
| | 1x USB 3.1 Type-C Gen 2 (up to 10 Gbps) |
| | 3x USB 3.0 |
| | 1x Mini DisplayPort 1.2 |
| | 1x HDMI 2.0 |
| | 1x AC adapter plug |
| Audio | Dual 2W 18mm speakers |
| Battery | 62Wh 4-cell Lithium-Ion |
| Power Adapter | 180W |
| | Input : 100 -240 V AC, 50/60 Hz universal |
| Dimensions (WxDxH) | 15.35 x 10.47 x 1.2 inch |
| Weight | 4.9 lbs |
At just 1.2 thick and 15.35 x 10.47 in size and 4.85 lbs in weight, the ASUS ROG Strix GL502 15.6″ gaming notebook doesn't really feel that cumbersome. The bulky gaming notebooks from a decade ago are long gone and now are seeing compact and potent gaming notebooks coming to market.
The ASUS ROG Strix GL502 has been around for 4-5 months, so we'll spare you the basic details and just get straight to performance. The image gallery above shows all the ASUS stock photos that feature all the sides of the notebook. When it comes to I/O you'll find a combo microphone-in/headphone-out audio jack, an SD card reader, three USB 3.0 ports, one USB 3.0 Type-C port, one Ethernet port, and HDMI and mini DisplayPort outputs.