ASUS PCE-AC66 Dual-Band 802.11 AC PCIe Wireless Card Review
By
Final Thoughts and Conclusions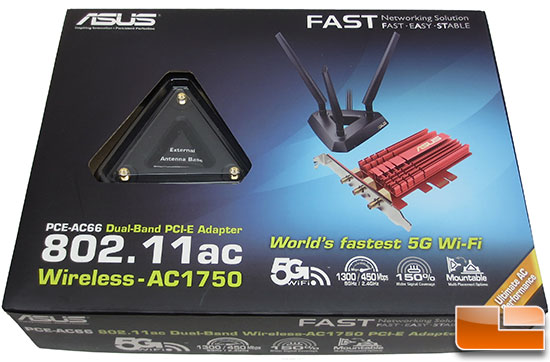 If you are wanting more bandwidth from your old wireless network then 802.11ac with the 5GHz WiFi band is pretty hard to beat. The ASUS PCE-AC66 dual-band PCI-E adapter is ideal for anyone with a desktop PC that doesn't have WiFi or needs to be updated to the 802.11ac standard.
We found installation and setup of the ASUS PCE-AC66 to take just 5-10 minutes and then we were experiencing improved WiFi performance. It is really that simple and now we know what ASUS uses the 'FAST Networking Solution' (FAST EASY STABLE) as a tag line for this product! The ability to increase or decrease the power for the antenna with the included software is a nice touch and gives you control over how your wireless network is setup.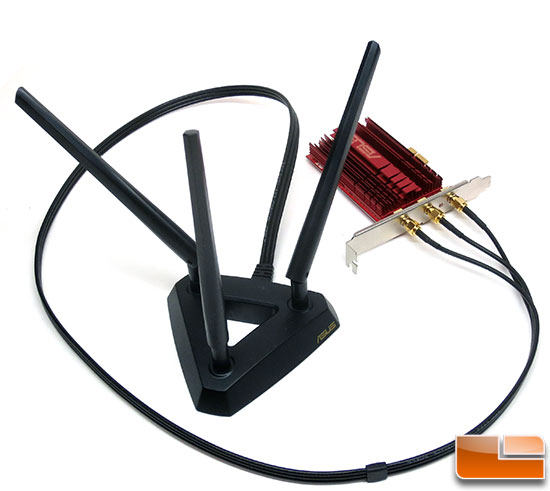 When it comes to price the ASUS PCE-AC66 Dual-Band Wireless-AC1750 Adapter runs $93.99 shipped. To our knowledge there is no other 802.11ac PCI Express solution out there rated at 1.30Gbps+450Mbps performance, so if you want this type of performance that is the price you'll have to pay. The ASUS RT-AC66U router runs $192.99 shipped, so you are looking at about $287 to move over to an 802.11AC setup. If you are having intermittent internet and slow speeds due to your current wireless setup then this price might be easy to swallow. Keep in mind that most of the new high-end smartphone comes with 802.11ac and we are happy to report that the HTC One and the Samsung Galaxy S4 both work great on the ASUS RT-AC66U router and had no issues with the ASUS PCE-AC66 wireless adapter running in our desktop PC. We highly recommend using 802.11ac on the 5GHz band if you can afford it as the performance is far better than anything you've used before on 802.11n powered networks or older.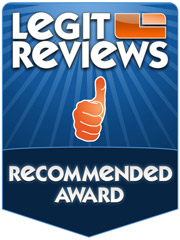 Legit Bottom Line: The ASUS PCE-AC66 Dual-Band Wireless-AC1750 PCI-E Adapter is simple to use and offers great range and performance. If you have a desktop PC that has an open PCIe slot be sure to consider this card as your wireless solution!