ASUS PCE-AC66 Dual-Band 802.11 AC PCIe Wireless Card Review
By
5GHz Test Results at 30 Feet:
Most people likely have more than 15 feet between their desktop PC and where their wireless router is located, so for this test we spread everything out. This time we doubled the distance to 30 feet, but it put three interior walls between the wireless router and the desktop PC.
1MB Packets: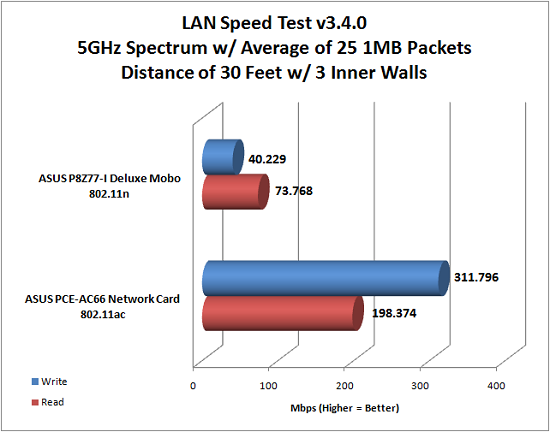 100MB Packets: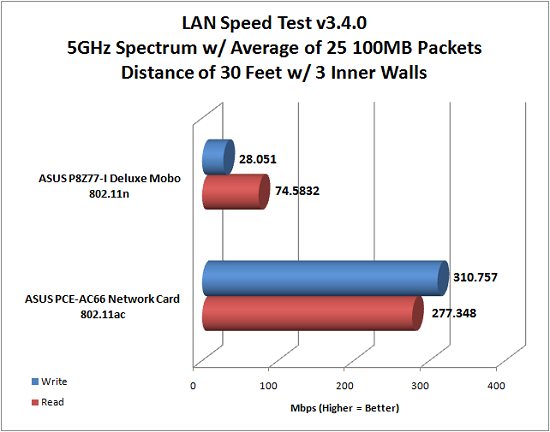 Benchmark Results: As you can see the wireless performance was down across the board, but the 802.11ac router was still ahead by a long shot.