ASUS MeMO Pad 7 Tablet Review – ME176C
By
Final Thoughts & Conclusion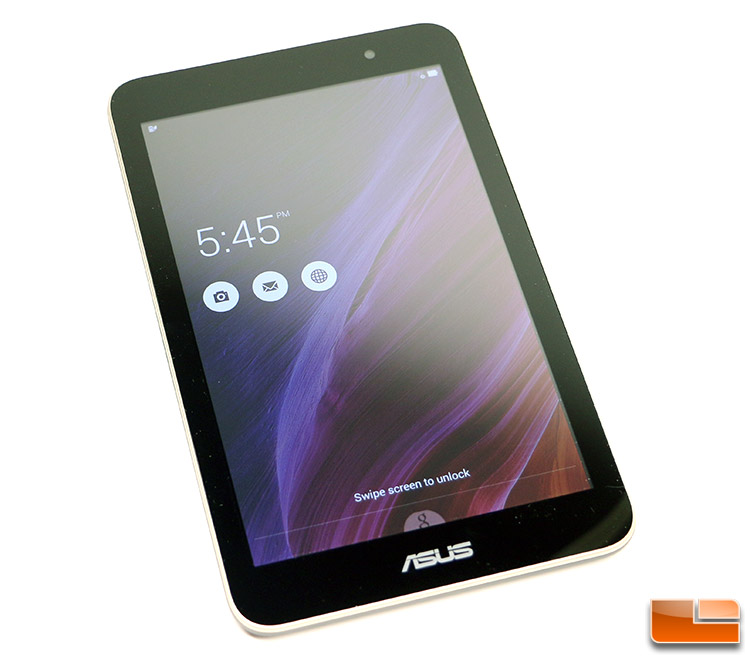 At the end of the day the ASUS MeMO Pad 7 ME176C is a pretty decent tablet for $149.00 shipped. The 7-inch IPS LCD Display was found to be crisp with excellent viewing angles. The ASUS ZenUI over Android 4.4 KitKat was slick and best of all the performance was solid. The Intel Atom Z3745 Bay Trail processor is very powerful and could easily handle all the tasks that we threw at this Android tablet. We knew that the MemoPad 7 ME176C would give the Nexus 7 (2013) a run for the money and it easily outperformed the tablet in all the benchmark apps with the exception of one graphics test. It looks like Intel really does have a viable processor now that can take on Qualcomm, ARM and others in the mobile space.
Not all was loved about the ASUS MeMO Pad 7 though. The most glaring issue that we encountered was most certainly the slow WiFi solution that ASUS went with for the tablet. We bought our own Google Nexus 7 (2013) 16GB tablet when it came out and use it daily. So, when we picked up the ASUS MeMO Pad 7 it felt a slow to us despite the benchmarks showing otherwise. After some wireless speed testing we found that ASUS is using what we consider to be a sub-par wireless solution that that is a bit of a disappointment for us. The very best wireless speed that we saw on the ASUS MeMO Pad 7 was 10Mbps, which is fine if your home or work internet is 10Mbps or slower. If it isnt, the MeMO Pad 7 will be bottlenecking your wireless internet performance and that sucks. The Google Nexus 7 was found to have 4x faster download speeds on our testing and you can really feel that difference. You can pick up a Google Nexus 7 (2013) for around $200 shipped and get the potential for faster wireless speeds, larger screen resolution and a number of other features now seen on the MeMO Pad 7. If wireless network performance is a big deal to you then you have a tough decision to make. If you are on rather slow 3-7Mbps DSL broadband this doesnt really matter as you are ISP speed limited and wont be by the tablet.
The ASUS MeMO Pad 7 ME176C is a solid tablet with the exception of the 802.1b/g/n 2.4GHz wireless card that is uses. For the price it is hard to beat, but well be sticking with the Google Nexus 7 (2013) as our daily driver. It might lose in the performance benchmarks and be a year old, but web pages and video content load noticeably faster. Maybe we are putting too much weight on the wireless performance, but why skimp on something so heavily used?
Legit Bottom Line: The ASUS MeMO Pad 7 isn't perfect, but it is an overall solid tablet that one can easily adjust to using quickly and it does everything that a tablet should be able to do!