ASUS Eee Top Review – Touch Screen Desktop PC
By
Final Thoughts & Conclusion
The ASUS Eee Top has been such a joy to use, and I hate to have to give it back. I wish I would have had the Eee Top when I was in college. Perhaps I would have done less gaming, and the memo application would have helped me to keep track of my assignments and projects. The ASUS Eee Top was able to do DVD playback just fine as the Intel Atom N270 Processor was up for the task. There were only two problems encountered with the Eee Top for movie watching. Trying to watch an HD movie was unrealistic. The Intel GMA 950 just wasn't enough to play a 750p HD clip. It was like watching an unbuffered YouTube video. The other issue was with the LCD screen. When moving from left to right, it was pretty normal. However, when you moved up or down, the quality of the screen diminished quickly. You pretty much had to be vertically right in line with the LCD in order to watch the playback. Other than that, it was definitely functional for watching movies.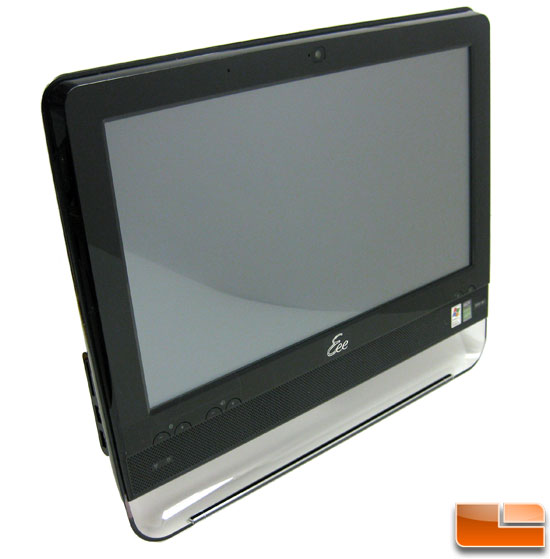 The design of the ASUS Eee Top was also very nice. I really like how it takes up very little space! I only have one suggestion for this, however. I would like to see a hanger on the back so it may be mounted on the wall. That would be very helpful for multiple scenarios, but for me I'd like to hang it in the kitchen so I can avoid spilling on it. The mouse has a scroll wheel and is just your everyday mouse. The keyboard is thin and the keys are a little more spaced out than I'm used to, but I really enjoyed using it. The keys seemed to fit my hands better than a normal keyboard.
As I mentioned earlier, the Eee Top does not use much power at all. At only 18 watts while on standby, 32 watts while on the desktop and 39 watts while under a load, the ASUS Eee Top is not going to set you back much when it comes to paying the power company. It also fits right in with the whole "Go Green" movement that is sweeping our nation. With such low power consumption and an Intel Atom processor, expect this machine to be a stable and functional machine. This is obviously not a computer that you would buy for performance or gaming, but it certainly goes above and beyond the call of duty when it comes to its innovation! The touch screen and Easy Mode really make this computer what it is. Kudos to ASUS for creating something different with the consumer in mind!
When it comes to pricing the introductory MSRP on the ASUS Eee Top is $599 USD, but it can be found online for $569.99 plus shipping. The Eee Top turns out to be a very affordable solution if you are in the market for a new PC.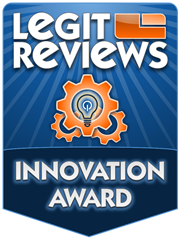 Not only has ASUS just recently announced that the Eee Top has now been made available for purchase in the United States, but they are also giving one away! Here's how to enter:
Good luck!
Legit Bottom Line: The ASUS Eee Top is innovative and an inexpensive solution for the need of a portable computer in meetings or just a stable computer to use around the house.