ASUS Eee Top Review – Touch Screen Desktop PC
By
The Touch Screen ASUS Eee Top PC
At CES 2009, Justin had the opportunity to attend ASUS's Presentation of their new Eee product line. During the presentation, the new ASUS Eee Top, an innovative and affordable touch screen computer that was to be made available in the near future, was introduced. The Eee Top was designed with usefulness and convenience in mind. It is an excellent solution for networking, as an educational tool in small meetings or classrooms, leaving memos without the paper waste, or even for using at home for something as simple as looking up recipes online without taking up hardly any counter space! Read on to see what this innovative piece of technology can do for you!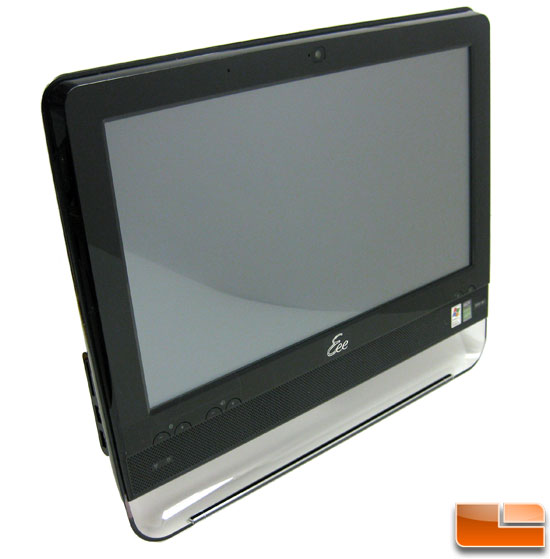 As you can tell from the picture above, something seems to be missing. However, there is no need for a mouse, keyboard, or even a tower! The Eee Top also lacks an optical drive, but ASUS provides a solution – the DRW-08D1S-U Diamond slim USB DVD drive, which we will discuss in a later review. The Eee Top appears to be little more than an LCD monitor, but it offers so much more than that! ASUS claims that the Eee Top was designed to be an "intuitive Internet device and central communication hub." At just $569.99 at the time of this article, the ASUS Eee Top promises to be quite a deal! Here are the specs for the ASUS Eee Top:
| | |
| --- | --- |
| Processor | Intel Atom N270 Processor @ 1.60GHz |
| Motherboard | ASUS ET1602 |
| Memory | 1GB DDR2 |
| HDD | 160G + WO/ODD |
| Wireless | 802.11n |
| Panel | 15.6″ (39.6cm) w/Touch |
| Graphic | Intel GMA 950 |
| Operating System | Windows XP |
| Weight | 10 lbs (4.5kg) |
The Eee Top comes with integrated webcam, array mic and wireless capabilities, which makes it versatile and useful for video conferences and meetings via the internet. It also comes with Eee Cam software that is designed to be user-friendly when it comes to creating phone messages and YouTube videos.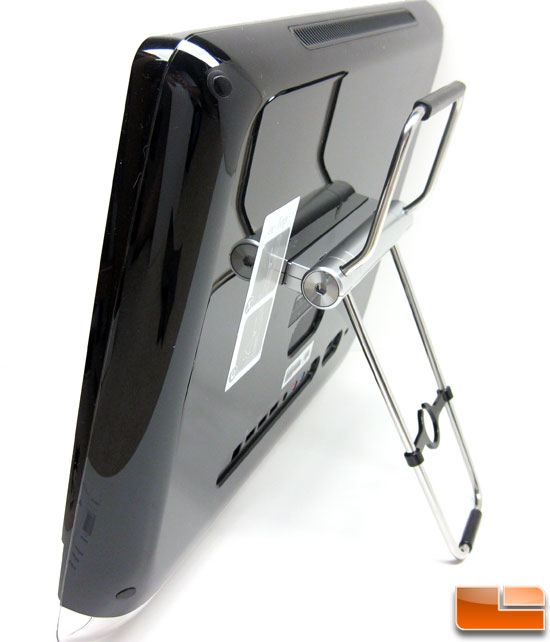 The ASUS Eee Top boasts a built in handle attached to a <10lb machine that makes it easy to transport from one room to the next. However, keep in mind that it has no battery, and therefore you will have to shut down and restart the computer each time you want to transport it.