ASUS Eee Top Review – Touch Screen Desktop PC
By
The Eee Top Bundle and Features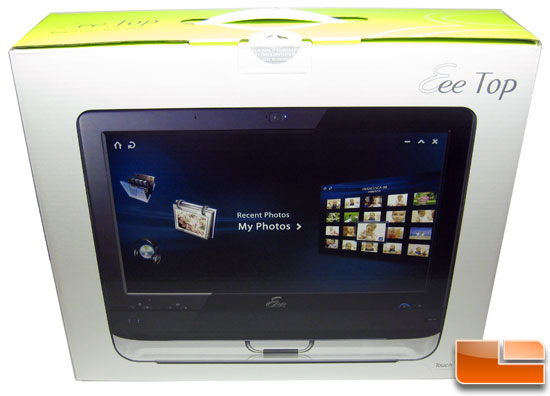 The ASUS Eee Top came in a box that prominently displays a picture of the computer on the front. There is no question as to what you are buying here.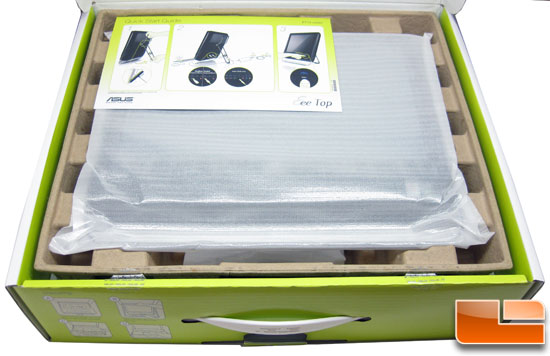 Upon opening the box, we see that the ASUS Eee Top has been securely packaged with the quick start guide sitting right on top in clear view.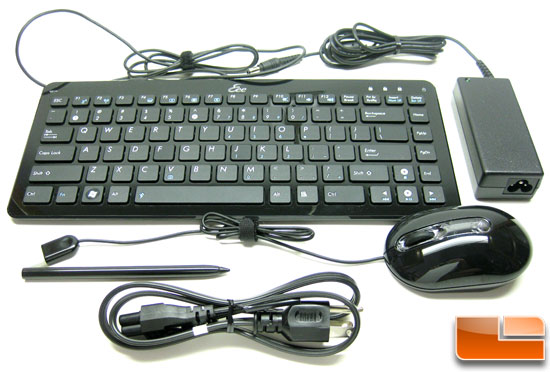 The ASUS Eee Top comes with fairly typical accessories with only one exception – the stylus. The stylus is nice to use when you want to touch smaller buttons on the screen or if you just don't want to have your fingerprints all over. I know that for me, it could really come in handy when I'm looking up recipes and my hands are covered in flour or oil – the stylus is certainly easier to clean than the screen.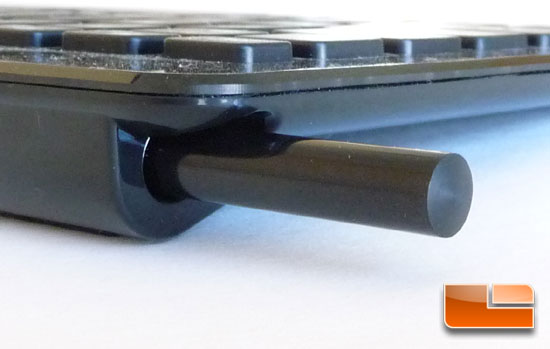 The stylus is discretely stored in the keyboard of the ASUS Eee
Top. Once pushed all the way in, you can barely see it. You just push
it in and it pops out, sort of like a ball point pen. I have to throw
in a word of caution here, though: don't do what I did. I couldn't
figure out how to get the stylus out, so I acted like Elmer Fudd
staring down the barrel of his gun and shot myself in the eye with the
stylus! The spring is pretty strong, and it can shoot out of the hole
pretty quickly. I love that the stylus has a safe place to be stored
when not in use so you don't lose it. What confuses me, however, is
why it's on the keyboard? What makes the ASUS Eee Top beautiful is
that you don't need the keyboard or mouse, so why store the stylus in
the keyboard instead of somewhere on the computer?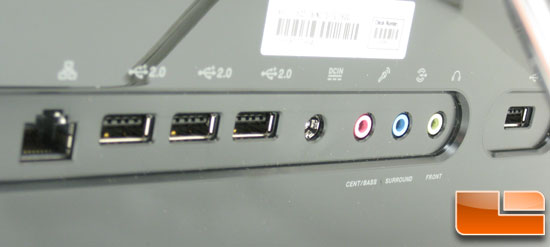 Looking at the back of the ASUS Eee Top, we can see 4 USB ports, Ethernet Jack, DCIM Port, and your audio in/out ports.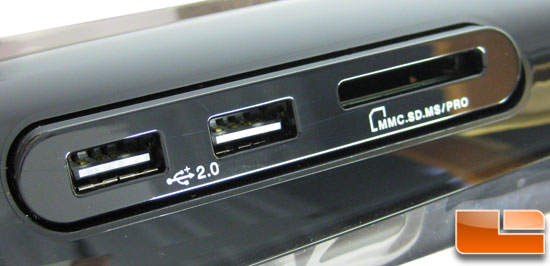 On the side of the ASUS Eee Top we see 2 more USB ports (that makes for a total of 6!) and the card reader. ASUS designed the Eee Top to be versatile and ready to go in almost any situation.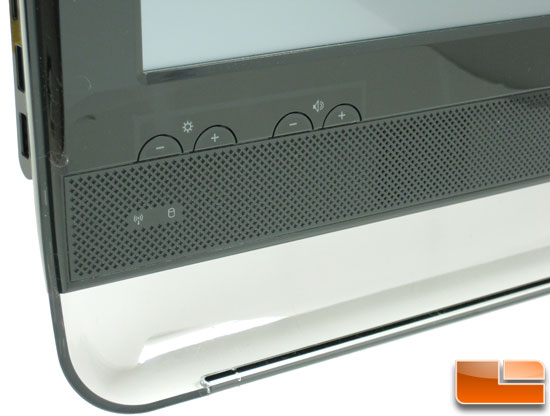 The audio and brightness controls are conveniently located on the lower left side of the ASUS Eee Top screen. You also have your indicator lights for wireless connection and CPU activity.
Let's move on to how easy it is to use the Eee Top and how it performs in our benchmarks!