Antec Kuhler H2O 620 CPU Water Cooler Review
By
Installing the Kuhler H2O 620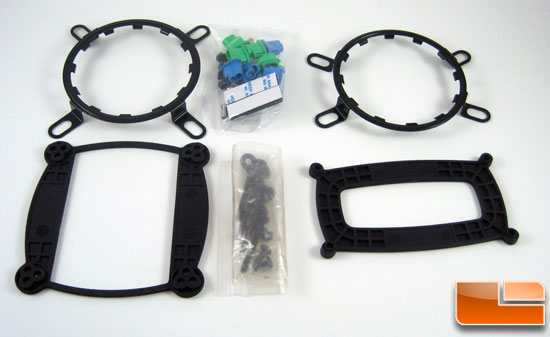 The Kuhler H2O 620 comes with everything needed to mount the kit into your system. There are a couple of changes from what comes with the Corsair/Asetek kits.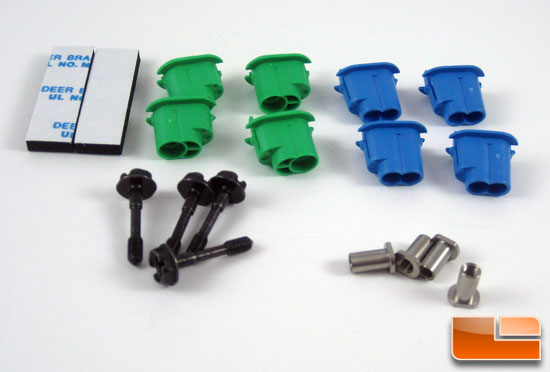 Color coding, it always make things easier. The adapters that mount into the upper ring that clamps the pump to the CPU are now color coded; blue for Intel 1155/1156/1366, green for AMD and Intel 775. In the Corsair/Asetek kits in the past you had to look at the hole pattern in the adapters to figure which was which; two holes Intel 1155/1156/1366, singe hole AMD and Intel 775.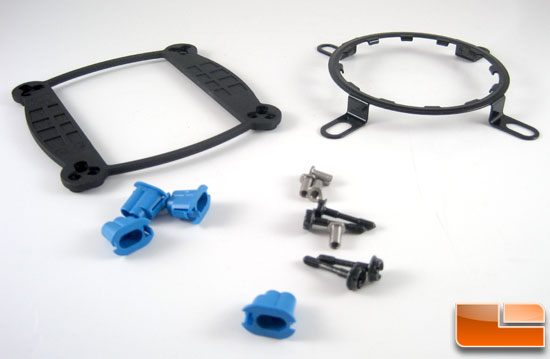 First you have to pick the appropriate parts for your socket and assemble the top and bottom rings.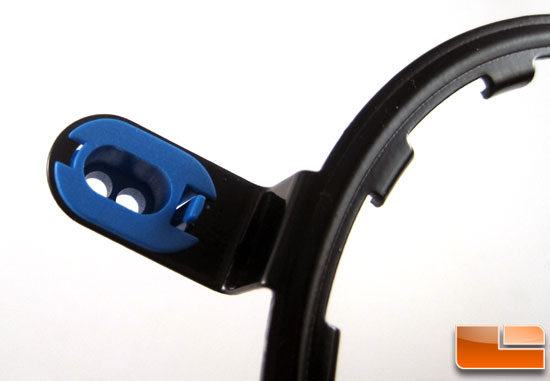 You then push the adapters into the top ring…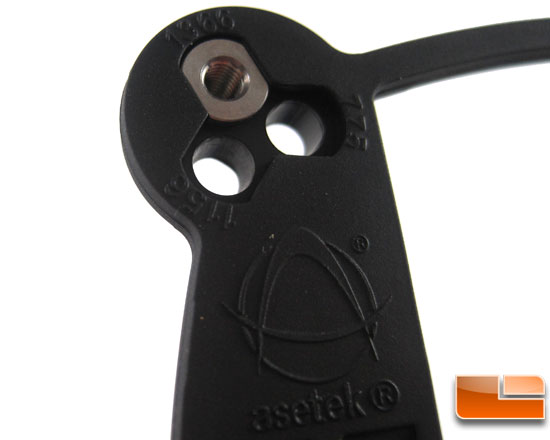 …and the backing plate barrel nuts into the appropriate hole for the socket.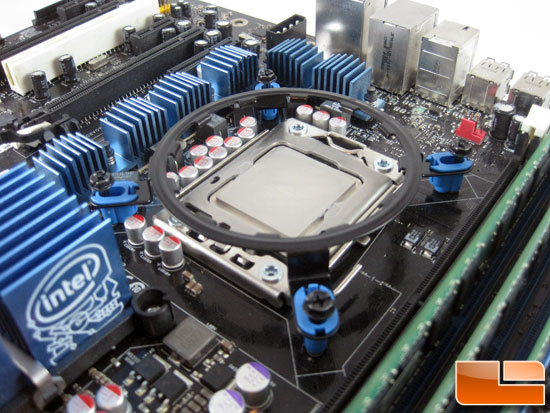 Then you loosely mount the top ring and backing plate to the mother board.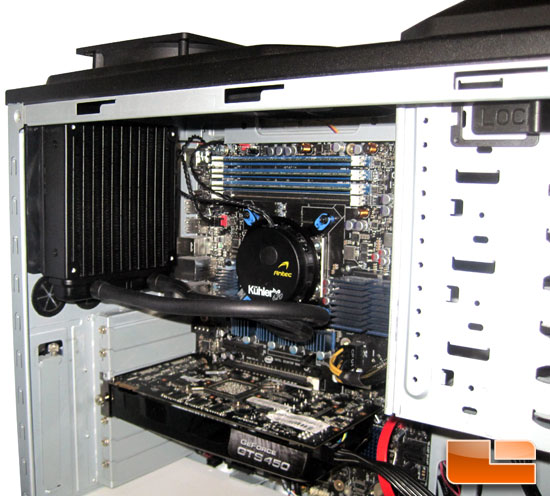 Here is where it gets interesting. Putting the kit into the system can be tricky. You have to slip the pump through the locking ring, twist it slightly to be under the locking tabs and then tighten the mounting ring, all while keeping the radiator from flopping around or falling into the case onto the motherboard. It can be done but if you have another set of hands to hold the radiator it speeds the whole process up tremendously. Once the pump is mounted and tight, then you can mount the radiator to the back of the case. If you try and mount the radiator first and then the pump, you may not be able to reach two of the mounting screws; this is very much a definite. The mounting screws are blocked if you have a second fan on the radiator. Some kits have you install the rear fan as an intake, some as an exhaust. Antec falls in with the exhaust crowd.