Antec Kuhler H2O 620 CPU Water Cooler Review
By
Unboxing The Kuhler H2O 620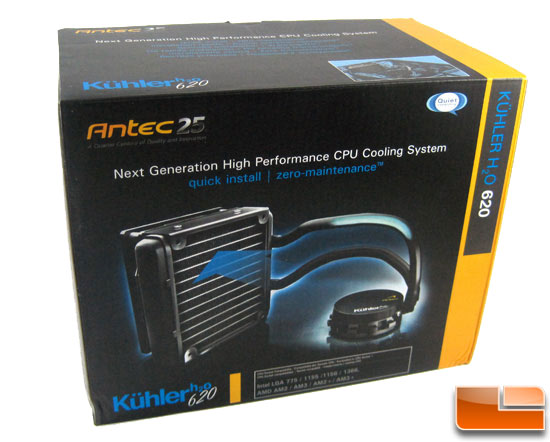 In Antec style the packing for the Kuhler H2O 620 is a nice blend of marketing and specifications. On the front is a very nice image of the cooler.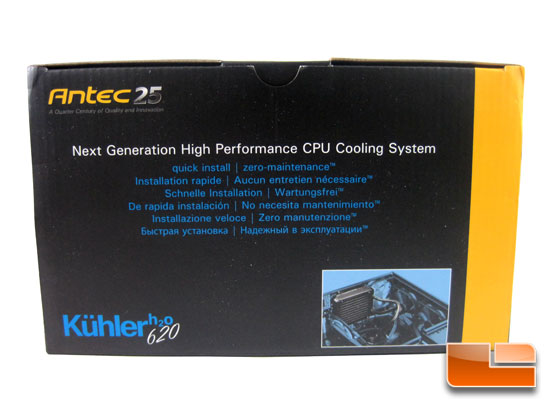 The top of the box has a small image of the cooler installed along with a short list of features.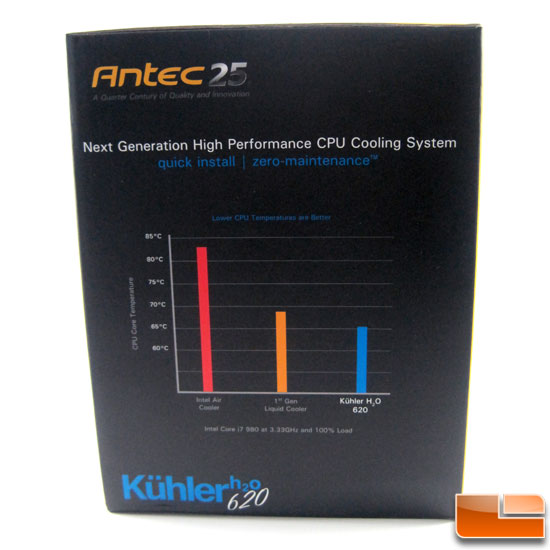 On one end there is a chart that shows how the Kuhler H2O 620 performs against the stock Intel cooler for an Intel Core i7 980 @3.33GHz. The chart shows roughly a 20*C gain in performance.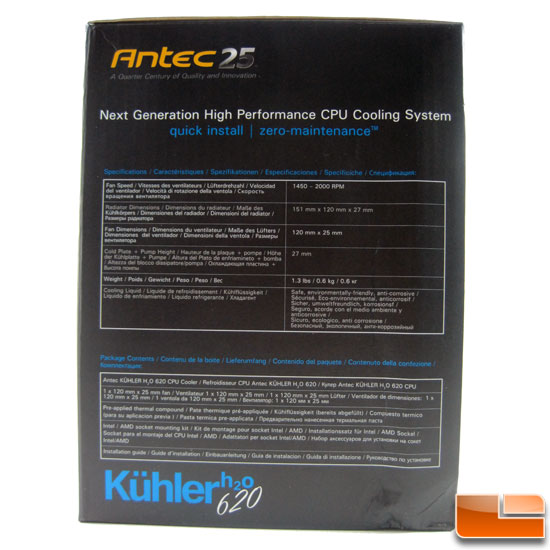 On the other end is a listing of the Kuhler H2O 620s specifications and what is included in the box.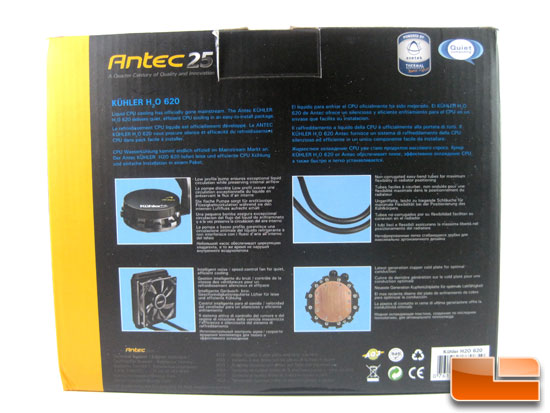 The back of the box has images of different parts of the cooler and short descriptions of each.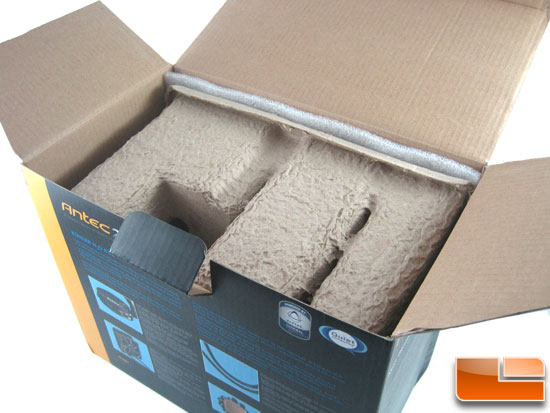 Opening the box we can see the unit is held in a formed cardboard tray and has a layer of foam sheet between it and the box side.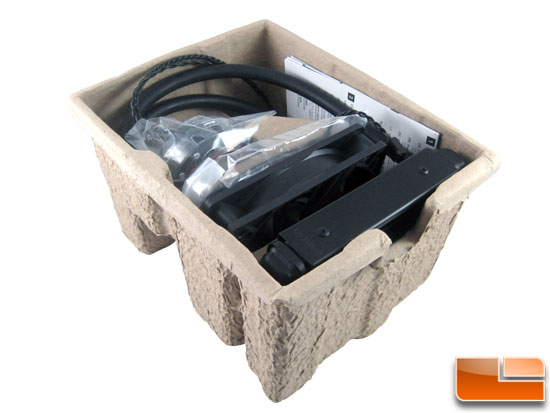 With the tray pulled from the box we can see the cooler and all the accessories are cradled nicely for shipping.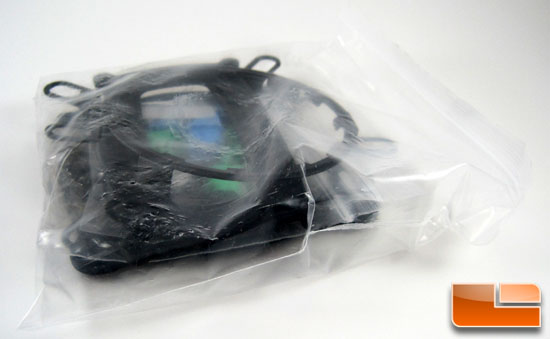 All the mounting hardware is packaged nicely in a double bag arrangement. I like this less likelihood of losing a small part due to a hole in a baggie.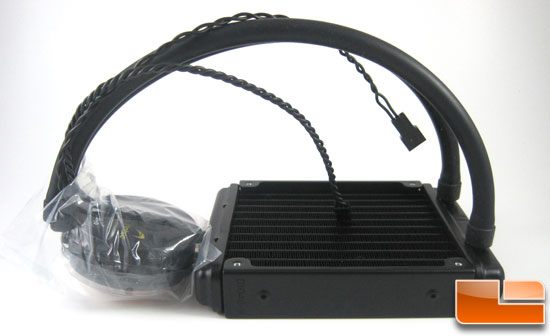 The pump/cold plate of the unit comes wrapped in plastic.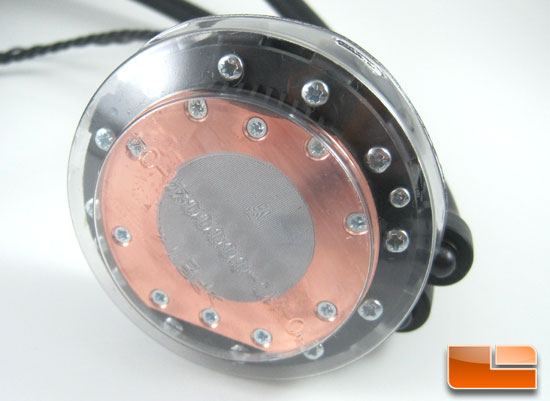 The cold plate with the pre-applied thermal paste is protected with a plastic shell. The shell holds on to the locking lugs on the pump housing so it will not come off in shipping.