Antec Kuhler H2O 620 CPU Water Cooler Review
By
Looking closer at the Kuhler H2O 620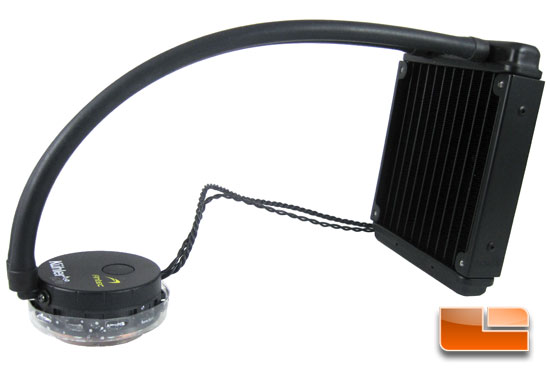 The Kuhler H2O 620 is a nice little unit. The hoses are 13 inches and the pump power wire is 12″ long. So mounting the radiator and still reaching the CPU socket should not be an issue with most cases. In some small cases there could be an issue with the hoses being too long; same for really huge cases and the hoses being too short to mount the radiator in the top of the case. Mounting to the rear 120mm fan port, the 13 tube length should be just right.
There are two power leads coming from the pump housing. One is for connecting to the motherboard. The other is for connecting to the fan. This means that the Kuhler H2O 620 will only take 1 motherboard fan header. Since the radiator for the Kuhler can accept twin 120mm fans we asked Antec if the fan power lead on the Kuhler could handle powering two 120mm fans. We were told that it is not recommended.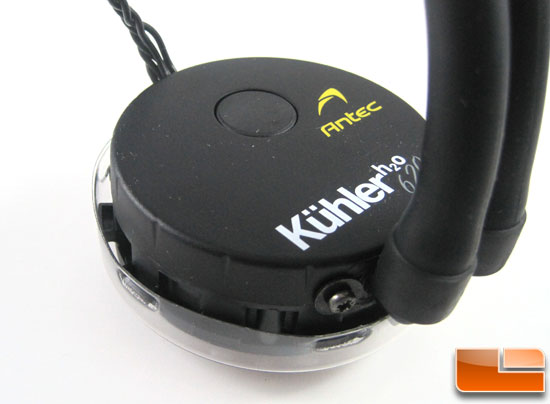 The Kuhler H2O 620 has a nice low profile pump and cold plate housing. The housing is only 1.1 or 27mm tall.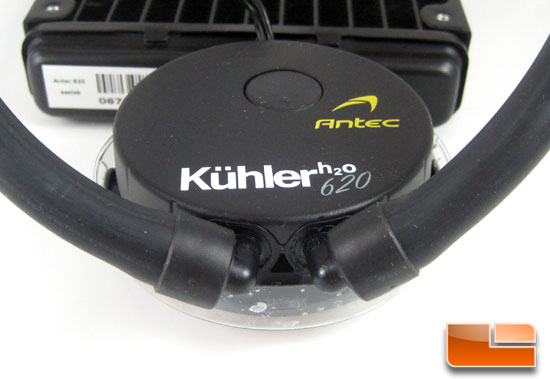 To aid in installing the kit the tubing is connected to the pump with a 90 degree swivel fitting.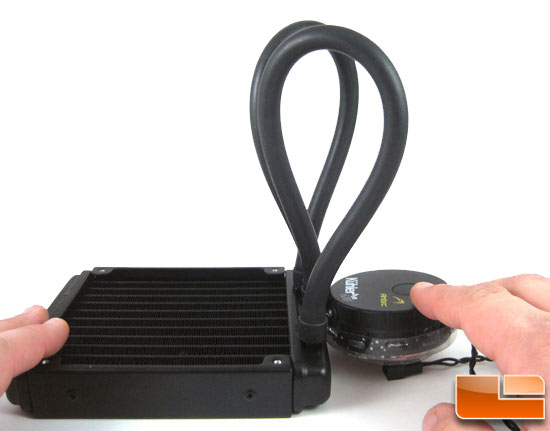 The Antec Kuhler H2O 620 also has soft flexible rubber tubing, rather than stiff corrugated tubing. The soft rubber tubing is very flexible and can have a rather tight bend radius. Corrugated tubing is very stiff in comparison, so the flexibility will make it much easier to install.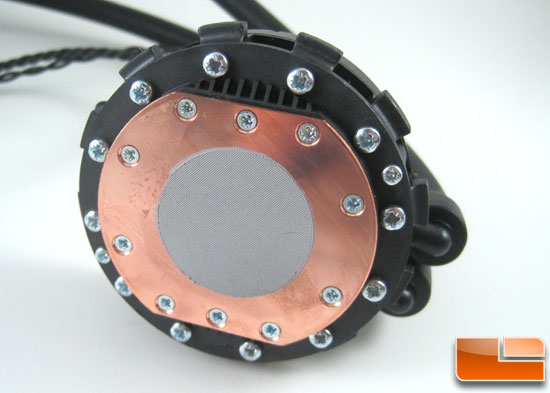 The unit comes with thermal paste pre-applied to the base of the cold plate.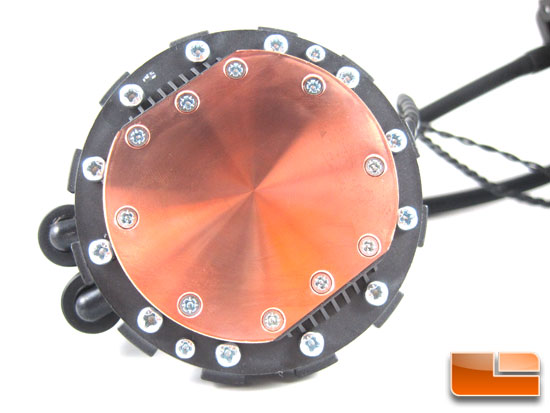 With the stock paste out of the way we can see the cold plate for the Kuhler H2O 620 has a nice finish to it.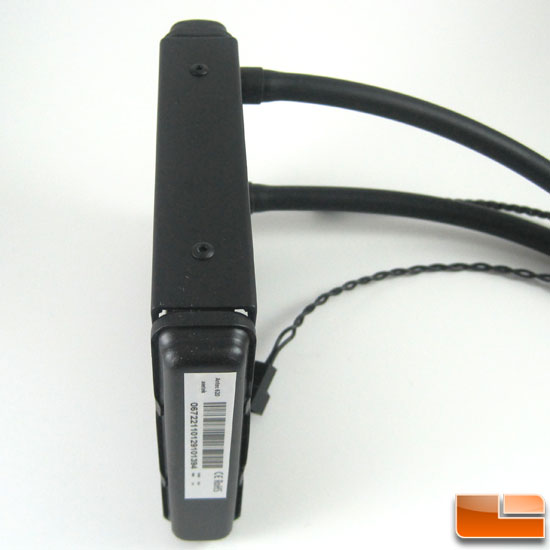 Like with the H50 the Kuhler H2O 620 has a thin single 120mm radiator. The radiator is only 1 or 25mm thick. When paired with the included fan the mounting thickness is only 2 or 50mm. The radiator is able to have a second fan mounted to it, but the pump housing only has one fan connector and Antec does not recommend using a Y adapter to power two fans, so power will need to be pulled from another source.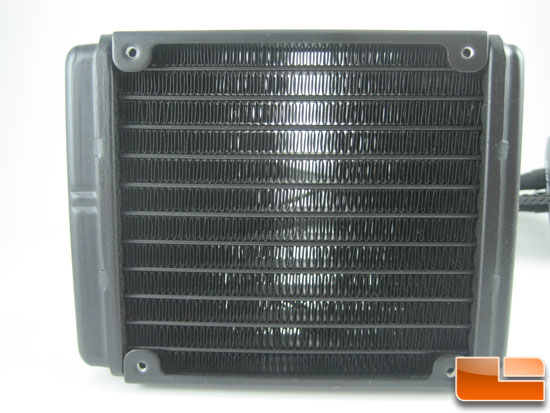 Looking at the fins the radiator has 21-22 fins per inch. So the more CFM that can be put through it the better. The overall dimension of the radiator is 5.6 (151mm) high and 4.7 (120mm) wide.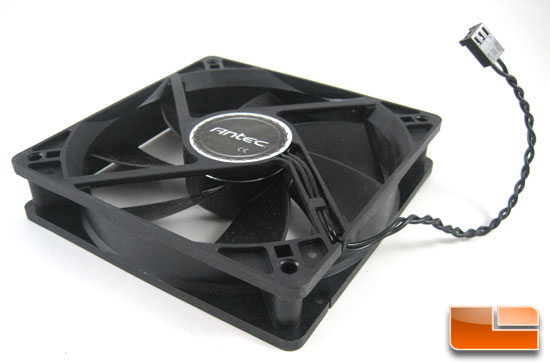 The fan that comes with the Kuhler H2O 620 has an operating range of 1450 @ 26dB to 2000 RPM @ 36dB and pushes 81.3 CFM. This is a different fan from what I have seen with both the H50 and the H70 kits; those fans were in the 60CFM @ 2000 RPM range.