Antec High Current Platinum HCP-850 850W Power Supply Review
By
Antec HCP-850 Platinum PSU Review Conclusion
The performance of the HCP-850 Platinum is exceptional in almost every way. The ripple suppression is outstanding, it runs very cool and the electrical efficiency is stunning by todays standards. The cooling scheme is a bit aggressive, making the HCP-850 loud when heavily loaded, yet we cannot really complain about that as it enhances the thermal performance of the unit; besides, very few people care if the power supply is a tad noisy when heavily loaded, as the most likely task to achieve that is while gaming with a very powerful system and therefore the user is unlikely to hear anything but the games audio.
Quality-wise, there is little that we can say about the HCP-850 Platinum. Delta has always been a very serious OEM and their top designs have always been the reference of how a quality product has to be made. There were no flaws about the assembly or design quality of the HCP-850 Platinum that we could find, not even a single weak soldering joint. Finally, the choice of components is excellent as well, with all parts coming from well-known and proven manufacturers.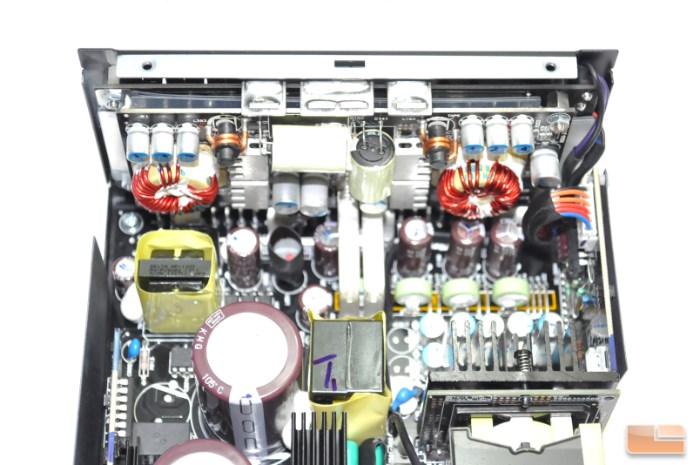 Aesthetically, the design of the HCP-850 is simplistic and very subtle. Antec clearly took measures to enhance the visual appeal of the power supply but without overdoing it. The visual enhancements are limited to side stickers, small engraved logos and a good paintjob; no fancy colors, no special cables and no lighting. This may be a good or bad thing, depending on the potential buyer.
With the High Current Pro Platinum series, it is clear that Antec aimed to design products for the most demanding of enthusiasts, who would ask for the best possible quality and performance with little consideration of the price. The HCP-850 Platinum certainly qualifies as such a product, as the overall performance of the power supply truly is outstanding; yet, the retail price of $198.48 + shipping is overly high for most user groups to even consider, as most would opt to buy just an 80Plus Bronze power supply of equivalent performance for nearly half that price.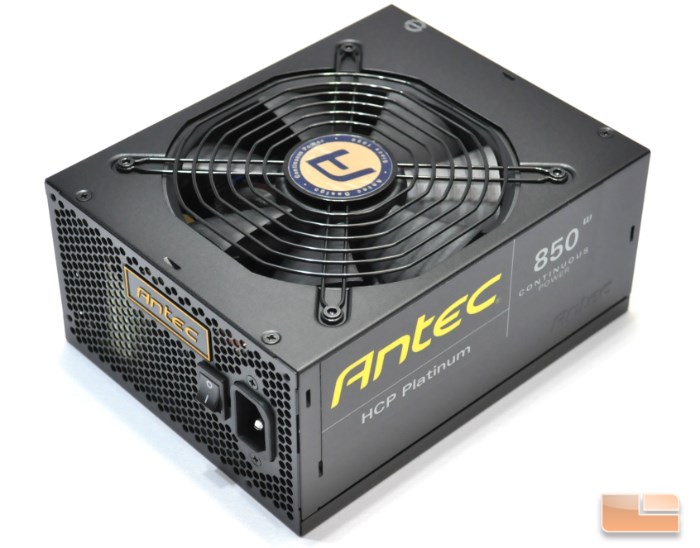 Legit bottom line: Antecs currently best 850W power supply, the HCP-850 Platinum, has left us with mixed feelings. It surprised us with its excellent overall performance and fantastic quality, then disenchanted us with the very high retail price. If you are the kind of user who is seeking the very best, then the HCP-850 Platinum is certainly worthy of your attention. If however value plays any significant part in your choice, it will certainly not be an appealing deal.