Antec High Current Platinum HCP-850 850W Power Supply Review
By
External Design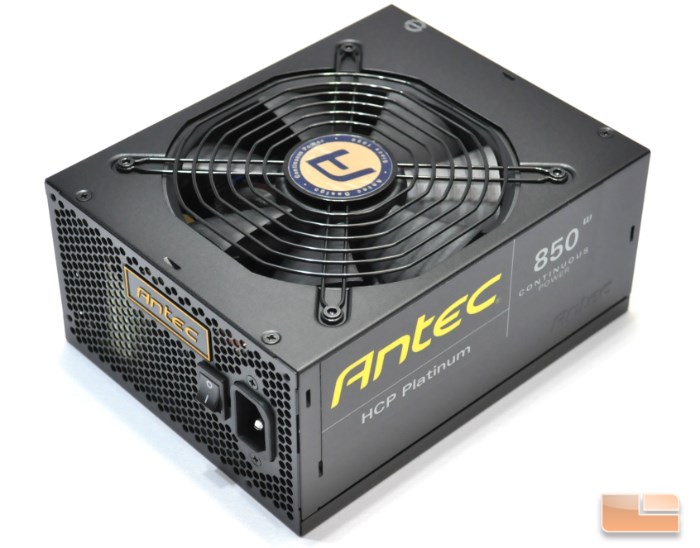 The chassis of the HCP-850 is quite a bit long, measuring 192mm deep without any cables attached, which could become a problem in cases with small PSU compartments. The company sprayed the entire chassis with a matte black color. Aesthetically, there are few improvements over a basic rectangular design, the most notable being the use of an octagonal fan grill and the embossed company logo on the sides of the unit.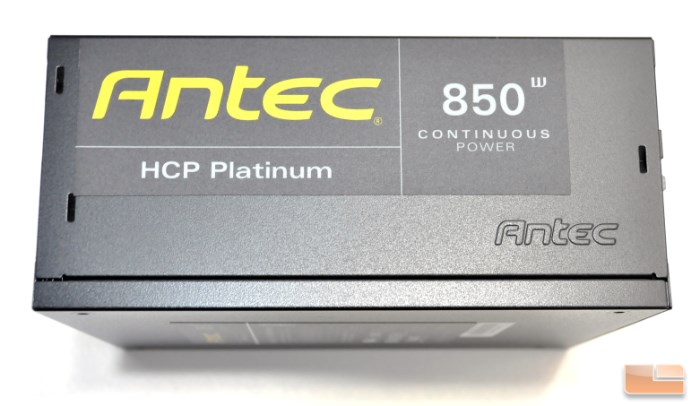 A long, black sticker with the company and series logos can be found on either side of this power supply. Antec also embossed their logo at the lowermost right corner of the chassis sides. Two company logos printed on the same side are one too many, we believe.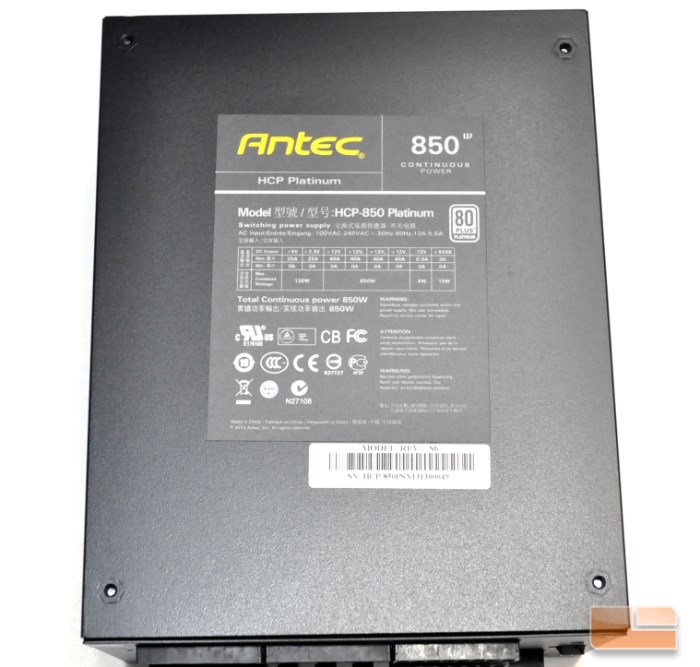 The sticker with the electrical specifications and certifications of the HCP-850 can be found at the top side of the chassis. Right beneath it, there is a sticker with the revision and serial number of the power supply.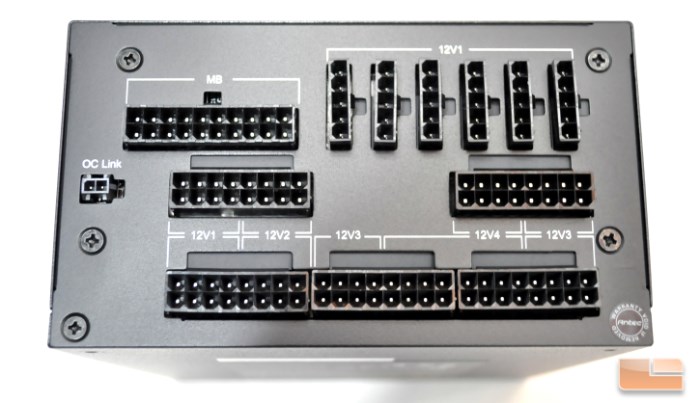 Predictably, as the HCP-850 Platinum is a fully modular power supply with a high output, the rear side of the chassis is littered with the connectors for the many modular cables. The company has printed a very simple legend, which indicates how the 12V lines are being distributed. The Molex/SATA cable connectors and the motherboard connector are all being fed from the 12V1 line, with the other three lines being reserved for CPU and PCI Express cables only. The OC Link connector can also be seen, which allows two High Current Pro Platinum units to work together and in parallel; however, we fail to see who would actually need 1700W+ worth of power for a commercial PC.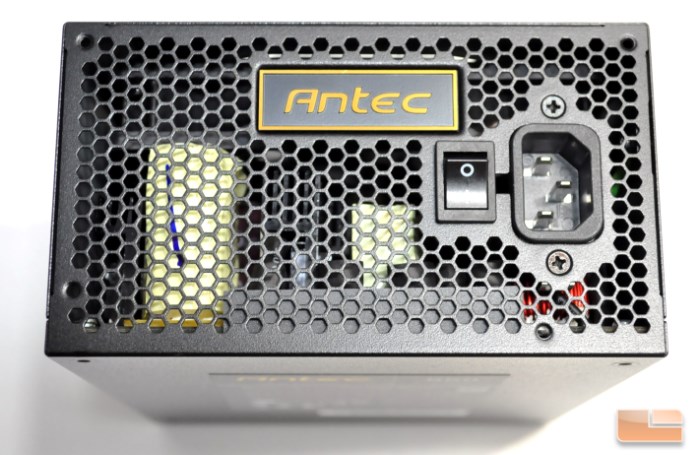 The front side of the HCP-850 Platinum power supply is entirely perforated, allowing the warm air produced by the operation of the PSU to exit the case. Antec placed a simple on/off switch next to the A/C cable plug and (yet another) sticker with the company logo printed on it.