AMD's Newest Speed King — FX-53
By
Game Testing:
NovaLogic; Comanche 4:
The Comanche 4 benchmark demo is a unique benchmark as it represents a real-world gaming experience. It contains the single player Eagle's Talon mission from the game as well as a detailed cinematic. This DirectX 8.1 benchmark demo measures your system's performance in the standard frames per second format.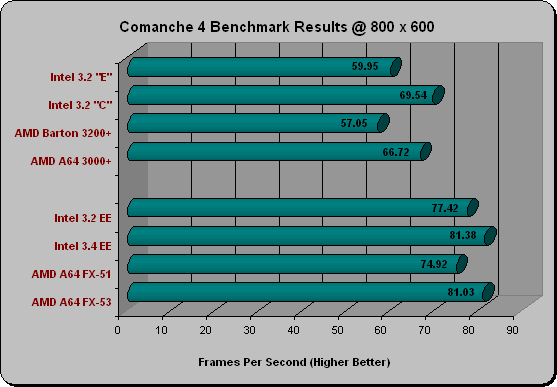 Results: The Intel 3.4GHz Extreme Edition brought the victory to Intel, but the FX-53 was less than .4 FPS behind the 3.4EE.
Epic Games; Unreal Tournament 2003:
Using the full installation of Unreal Tournament 2003 along with the newest patch gives us a very nice real world benchmark! We also used [H]ardOCP's UT2003 Benchmarking utility version 2.1. A resolution of 1024×768 was tested in Direct3D on the built-in CPU test.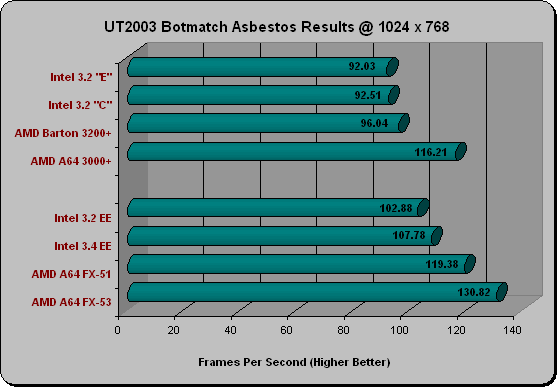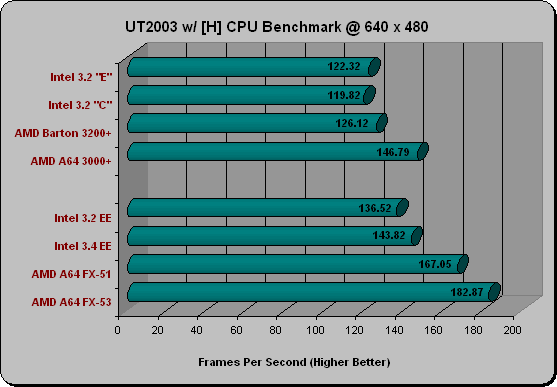 Results: It is clear that AMD processors are the way to go if you are a huge UT2003 fan. The FX-53 proved to be 39FPS faster in the [H] CPU test.