AMD's New Mining Block Chain Optimized Driver Tested
By
AMD Helps Ethereum Miners Keep Hashing Performance Stable
AMD has finally released a video card driver for Radeon graphics cards that improves block chain performance! This driver was developed to improve the decreasing hashrate performance with Ether mining as the DAG size slowly increased. We did in-depth coverage on this issue back in June 2017, so take a quick look at that article if you happened to miss it. The DAG performance issue impacts both Polaris (Radeon 400 and 500 series) as well as Vega (Vega 56 & Vega 64) cards, so it was an something that AMD needed to take care of.
AMD has been working on making some mining modifications to their drivers and have finally come up with a solution! We've been trying it out on a handful of cards and are happy to report that it keeps all Polaris and Vega cards from having performance issues with larger DAG files!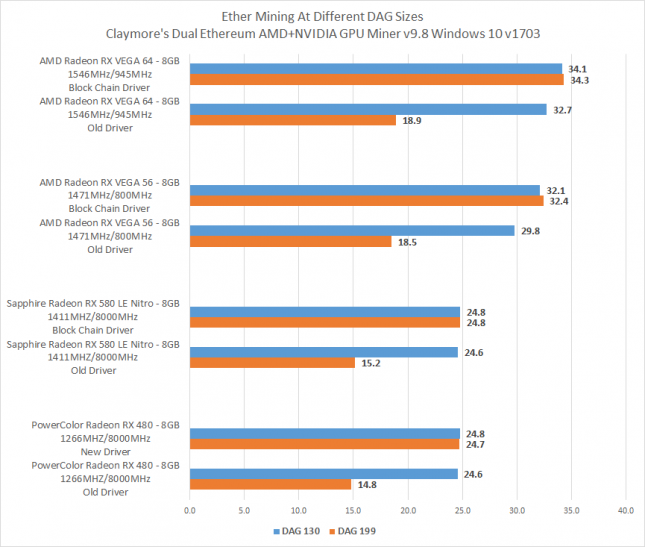 The Radeon RX 480 went from 24.6 MH/s at DAG #130 and dropped down to 14.8 MH/s at DAG #199. With the new driver the performance went up by a hair and performance at DAG #199 is shown to be 24.8 MH/s according to Claymore's benchmark script. The performance of the Radeon RX 580, Radeon RX Vega 56 and Radeon RX Vega 64 remained the same at DAG #130 and DAG #199 with the new block chain driver! AMD has greatly improved the DAG performance issue! We did notice that the changes implemented by AMD slightly increased the power draw of the system with the new improvements, but if the hashing power dramatically increases that doesn't bother us one bit.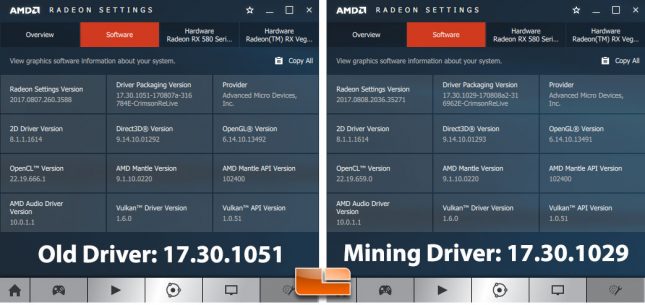 Room For Improvement
It looks like AMD still has some room for improvement on the new VEGA 56/64 video cards though as we noticed some strange behavior with the cards. When we first start mining performance on the Radeon RX 64 Vega is close to 38.5 MH/s, but it quickly falls down to around 34.4 MH/s after running for a couple minutes. This is on a stock card with no power adjustments or clock frequency changes. If we change the card from the default 'balanced' mode to 'turbo' the performance doesn't change at all. We've let AMD know about this as we see it as a possible area of improvement and they reminded us that this is a Beta driver and that there could certainly be some additional tweaking needed driver side. We've sent this information to AMD's engineering teams and are currently investigating. If they can resolve the issues they will include it in future Radeon Crimson driver releases!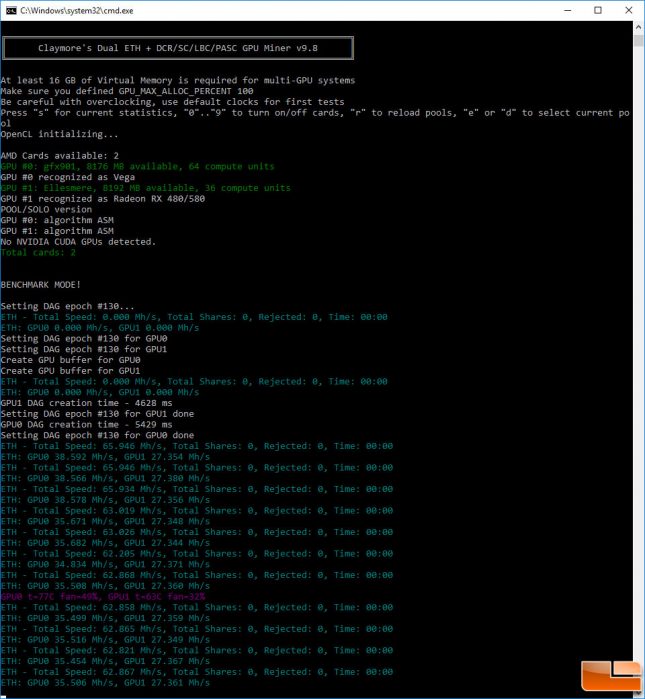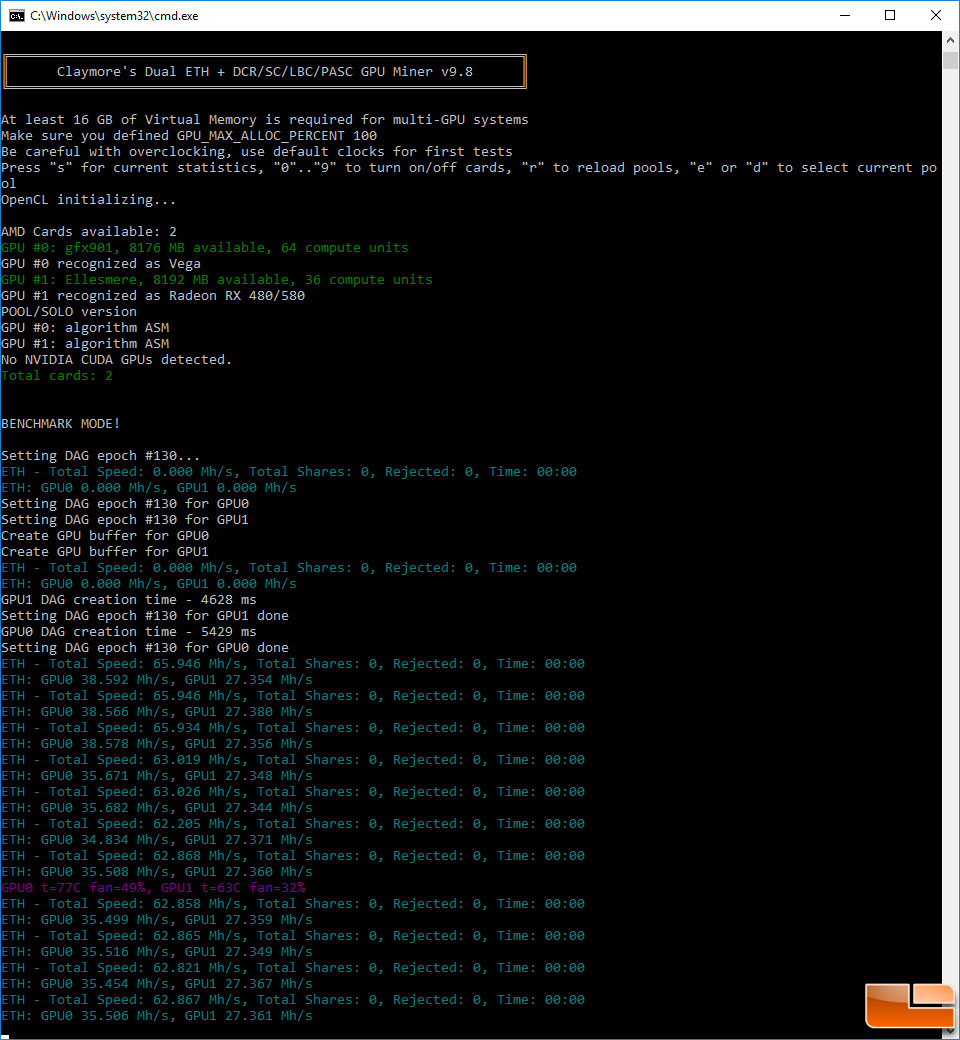 The AMD block chain driver is available to download today and you can grab it on one of the links below. The official name is Radeon Software Crimson ReLive Edition Beta for Blockchain Compute Driver Version 17.30.1029 (Windows Driver Store Version 22.19.659.0).
Be sure to check out our previous coverage on Ethereum mining: