AMD Ryzen 5 3600X Processor Review
By
Power Consumption
Power consumption is something that you should be aware of with regards to processors as someone is going to be paying the electric bill. The processors that we have tested have a wide range of TDPs that you can find in the bullet list below.
AMD Ryzen 7 3900X – 105W TDP
AMD Ryzen 7 3700X – 65W TDP
AMD Ryzen 7 3600X – 95W TDP
AMD Ryzen 7 2700X – 105W TDP
Intel Core i9-9900K – 95W TDP
Intel Core i7-8700K – 95W TDP
Intel Core i5-8400K – 65W TDP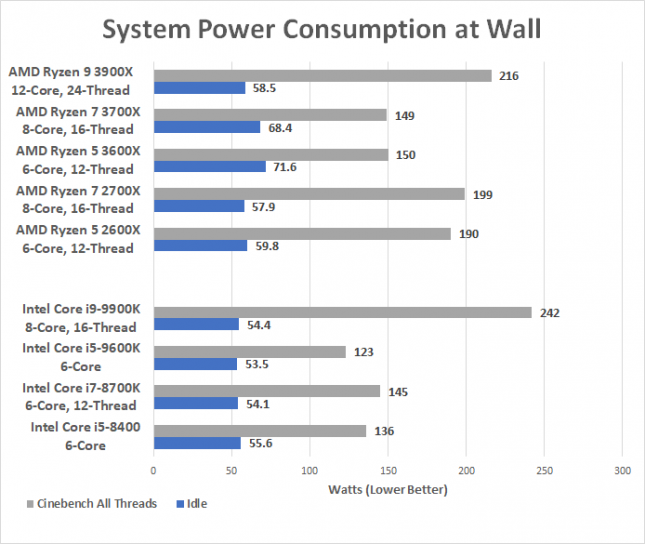 We were a bit shocked to see the Ryzen 5 3600X use slightly more power than the Ryzen 7 3700X despite having two fewer cores, but AMD rates the 3600X at 95W and the 3700X at 65W. Power at load is down big time on the Ryzen 3000 series over the Ryzen 2000 series. We are seeing a 40-50W power savings in Cinebench R20 and that is great!