AMD Radeon HD 7790 Video Card Review w/ Gigabyte & Sapphire
By
Far Cry 3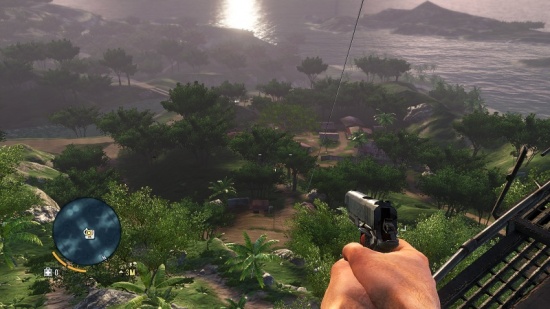 Far Cry 3 is an open world first-person shooter video game developed by Ubisoft Montreal and published by Ubisoft for Microsoft Windows, Xbox 360 and PlayStation 3. It is the sequel to 2008's Far Cry 2. The game was released on December 4th, 2012 for North America. Far Cry 3 is set on a tropical island found somewhere at the intersection of the Indian and Pacific Oceans.[11] After a vacation goes awry, player character Jason Brody has to save his kidnapped friends and escape from the islands and their unhinged inhabitants.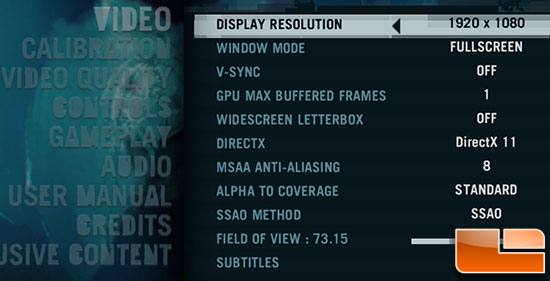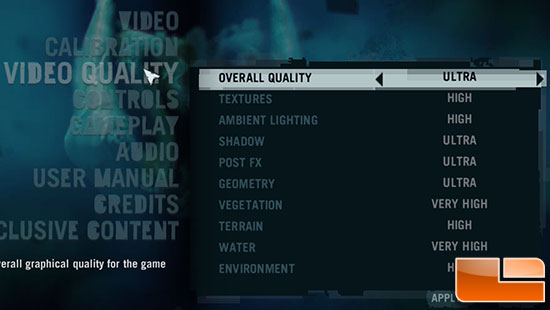 Far Cry 3 uses the Dunia Engine 2 game engine with Havok physics. The graphics are excellent and the game really pushes the limits of what one can expect from mainstream graphics cards. We set game title to 8x MSAA Anti-Aliasing and ultra quality settings.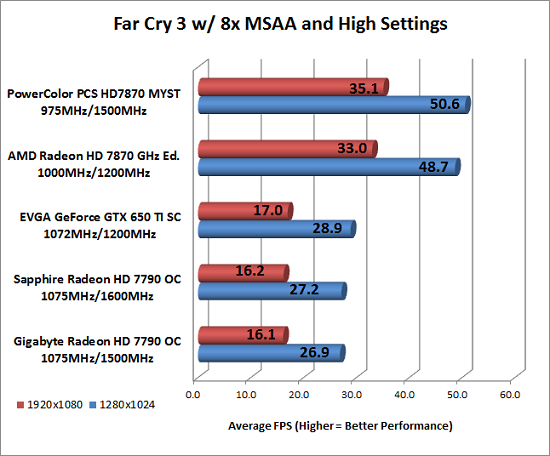 Benchmark Results: All of the cards below the $159 price point had a tough time running Far Cry 3 with the Ultra image quality settings. At 1920×1080 we found all the cards averaging below 20FPS and encountered stutters run walking and driving around the open environment in this game title. At 1280×1024 things were a bit smoother, but not silky smooth. Lowering down the image quality makes Far Cry 3 playable on these budget friendly mainstream cards though, so all is not lost. The difference between the Radeon HD 7790 and Radeon HD 7870 GHz edition is very large, so if you want to run games like Far Cry 3 with Ultra settings at high resolutions you need to save up another $75-$100 and get a faster video card!