AMD Radeon HD 7790 Video Card Review w/ Gigabyte & Sapphire
By
Overclocking Radeon HD 7790 Bonaire
To take a quick look at overclocking we fired up AMD Catalyst Control Center and used AMD Overdrive to overclock both the Gigabyte and Sapphire Radeon HD 7790 video cards.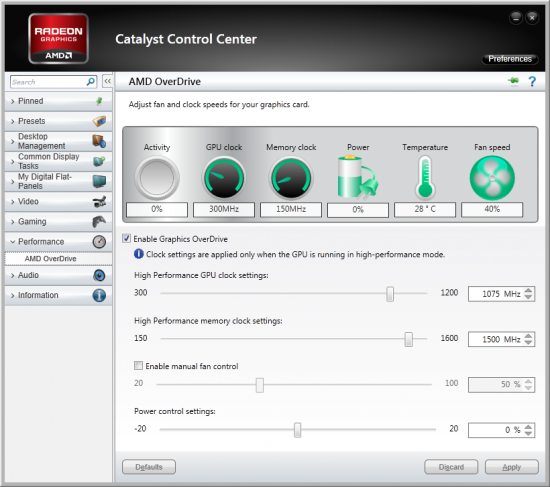 We were shocked to see that AMD set what we considered rather low overclocking limits for Radeon HD 7790 cards. You can go up to just 1200MHz on the core and 1600MHz on the memory. The Sapphire HD7790 Dual-X OC comes at 1600MHz on the GPU, so you can't overclock it any further!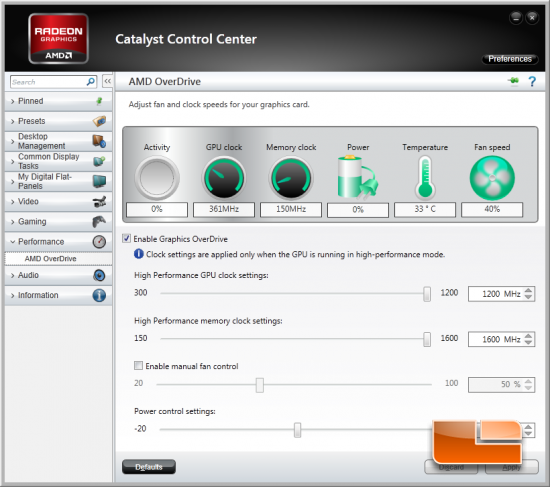 We were easily able to overclock both cards to 1200MHz on the core and 1600MHz on the memory. We asked AMD why they were so conservative with overclocking functionality on this card and they said they gave 20% overhead from the cards default settings. That may be true, but companies like Gigabyte aren't offering anything except factory overclocked Radeon HD 7790's!
Let's take a look at some Futuremark 3DMark11 on the performance preset to see how the overclock helped performance. Both cards perform the same when overclocked, so we'll just be showing the results from the Gigabyte Radeon HD 7790 OC card.
Gigabyte GV-7790OC-1GD at 1075MHz core and 1500MHz memory: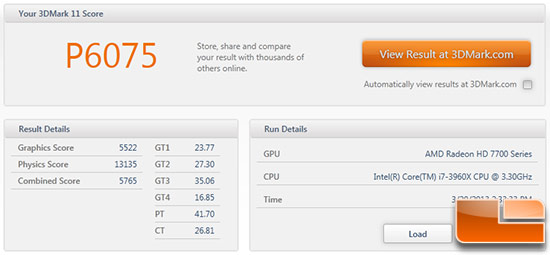 Gigabyte GV-7790OC-1GD at 1200MHz core and 1600MHz memory: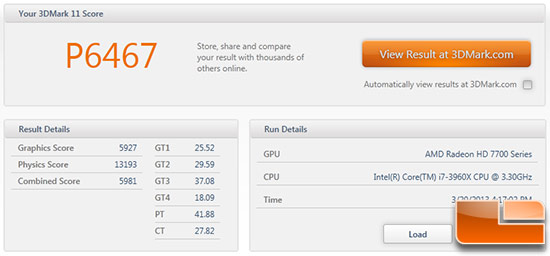 We tried out this overclock with Futuremark 3DMark 11 on the performance preset and saw the score go from P6075 to P6467, which is a 6.4% improvements from the cards factory overclocked settings. Not a bad huge increase from the 11.6% clock frequency on the core clock on the Radeon HD 7790 video card.