AMD Athlon 64 FX-51
By
Introduction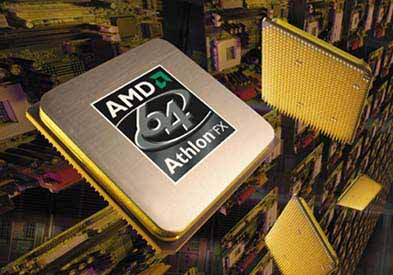 Today is one of the biggest day's in AMD's corporate history as they are launching one of the most expensive processors they have ever designed. AMD will have retail processors available and expects system builders to be taking orders on systems today, September 23, 2003. Therefore the Athlon 64 and Athlon 64 FX should be on their way to their shelves right now. No paper launches on this one! Kudos to AMD for planning the launch date out far in advance on this one. Will their investment and ground breaking 64 bit processor for the everyday personal computer take off and keep Intel on their toes?
The Actual Processor:
The Athlon 64 FX-51 is built like an Opteron, which features the 0.13-micron manufacturing process with Silicon on Insulator (SOI). Since the Opteron has been around for awhile buyers can rest assured that AMD has the process perfected and therefore we should expect some pretty good processors initially. Since AMD has gone to the SOI technology they have been able to add additional frequency headroom and lower the operating temperatures of the processor. Higher frequencies and lower temperatures are something that will be appriciated by consumers. For those AMD Athlon XP users that have chipped or cracked their core you should be happy that AMD has gone with the integrated heatspreader on the all of the Athlon 64 FX's! Users can now install and remove their heatsinks with a lowered risk of damaging the core. The Athlon 64 FX-51 is rated at 2.2GHz and this is shown below by CPU-Z 1.19b.