Aliph Jawbone Bluetooth Headset Review – NoiseAssassin Technology
By
Meet the New Jawbone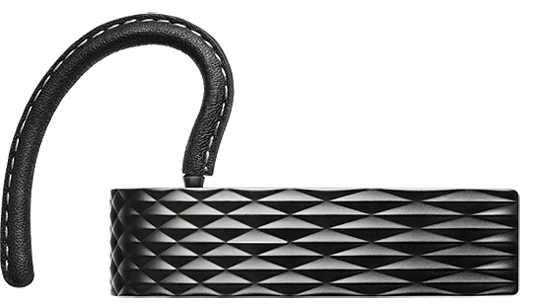 Last year we looked at what was considered one of the best Bluetooth headsets on the market the Aliph Jawbone. The mobile device community called it the best headset that you can buy. We found the Jawbone to be an excellent noise canceller with a longer-than-average battery life with a fairly comfortable fit. What we didnt like about it was the fairly high price tag and most of all, the headsets volume output or lack thereof. When we were in a noisy setting, the party on the other end could hear us just fine, but we had a very hard time hearing the conversation.
Recently, Aliph released their new Jawbone Bluetooth Headset, also known as Jawbone 2 or Jawbone with NoiseAssassin. Whatever you want to call the new Jawbone, you can see that the Aliph designers and engineers dramatically changed the original version. The new Jawbone still retains its patented Voice Activity Sensor and active DSP that put the San Francisco-based Aliph Company on the map. Originally designed for customers such as The Defense Advanced Research Projects Agency (DARPA) for battlefield applications and use, the Jawbone is designed to effectively eliminate background noise and generally give superb call quality. Aliph is attempting to keep all of the great functionality in a much smaller package. In fact, they have reduced the size of their new flagship down 50% from the original Jawbone design.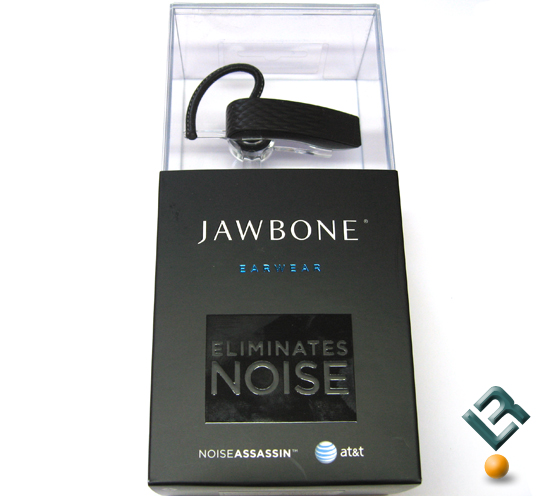 Weighing in at a scant 10 grams, this is actually one of the lightest Bluetooth headsets that we have tested. Talk time is rated at 4 hours (with standby time over 8 days), and features Bluetooth 2.0 specification for low power consumption and fast data rates between headset and mobile device.
Key Specifications:
50% smaller than the original Jawbone
Weight: 10 grams
Talk Time: Over 4 hours
Standby Time: Over 8 days
Range: Up to 33 feet (10 meters)
Charge: 80% charge in 35 minutes, 100% charge in < 1 hour
Colors: Black / Silver / Rose Gold
Supports Bluetooth 1.1, 1.2, and 2.0
Sophisticated dual microphone array reduces wind noise
Invisible touch controls
Three-dimensional texture on shield inspired by noise abatement surfaces