Alienware X51 R2 Desktop Gaming System Review
By
Alienware X51 R2 CPU & Synthetic Benchmarks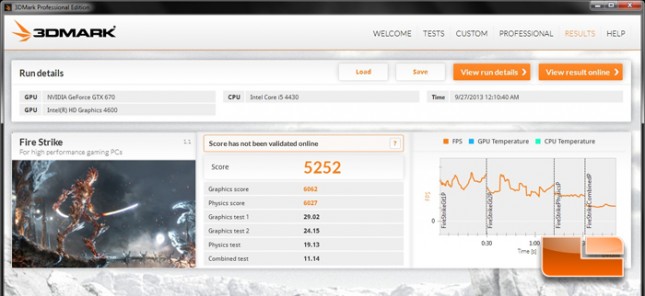 Firing up the latest iteration of Futuremark's 3DMark, the Alienware X51 R2 had a solid performance with an overall score of 5252. The Physics score which relies heavily on the Intel Core i56-4430 was solid with a score of 6027 while the graphics score hit 6062.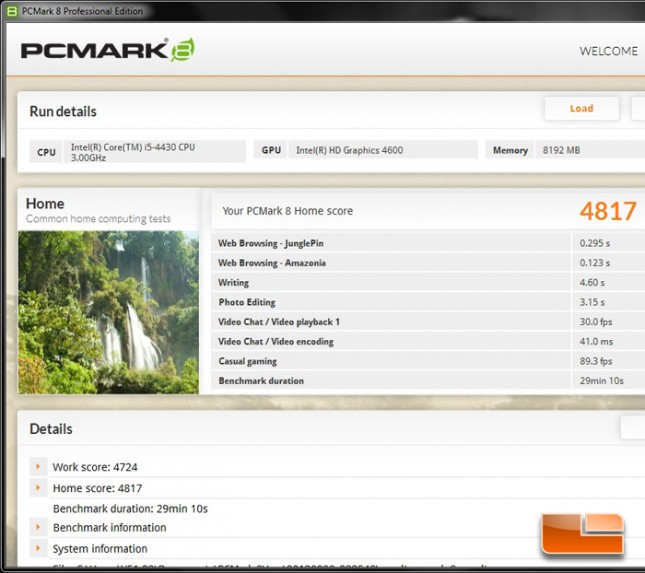 In PCMark 8 the Alienware X51 R2 hit a score of 4817 and a casual gaming performance of 89.3 frames per second. The Alienware X51 R2 is certainly capable of more than casual gaming with the powerhouse NVIDIA GeForce GTX 670 under the hood!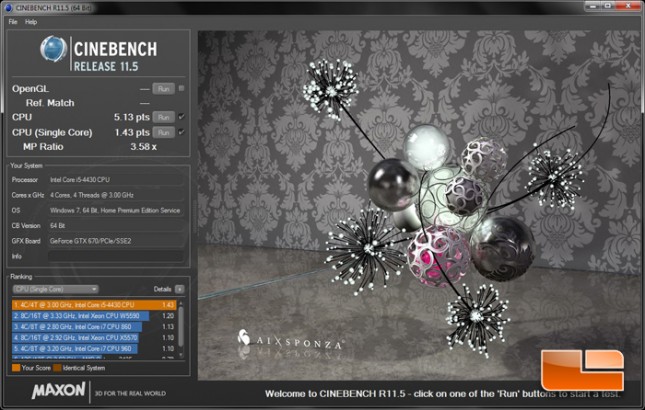 The Alienware X51 R2 desktop system was able to score 5.13 points in the CPU test of Cinebench R11.5 and 1.43 points in the single core CPU benchmark.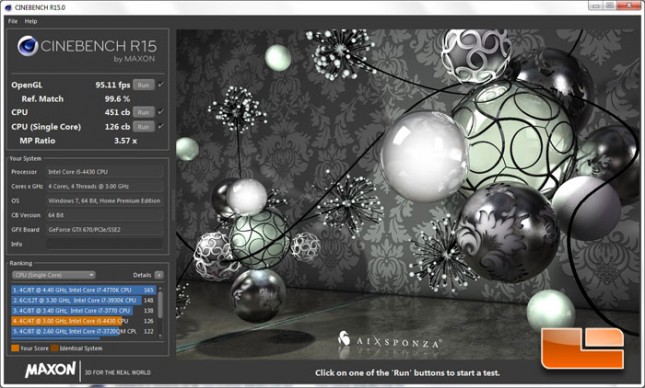 The Alienware X51 gaming system had a solid score of 451 cb across all the cores and 126cb on the single core CPU benchmark.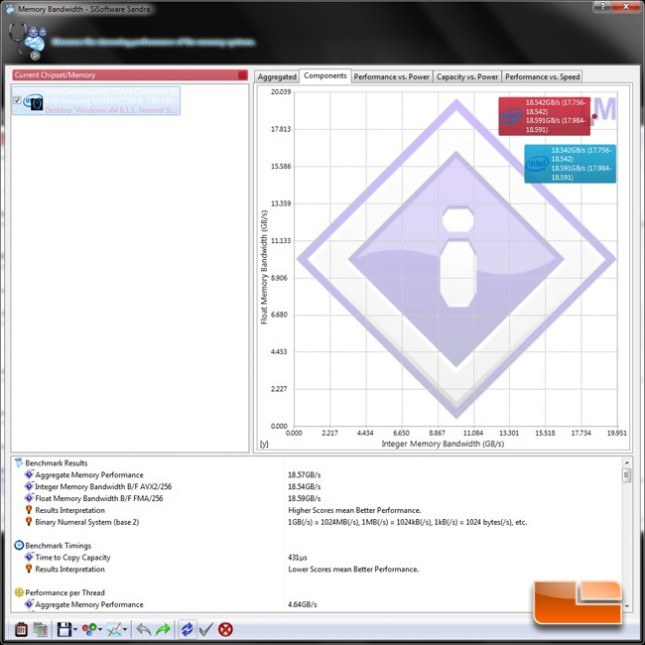 The Alienware X51 R2 desktop system runs 8GB of DDR3 memory at 1600MHz with 11,11,11,28,1T timings. Looking at the performance results in SiSoftware Sandra 2013 SP5 the system is running spot on. The Aggregate memory performance is solid at just over 18.5GB/s.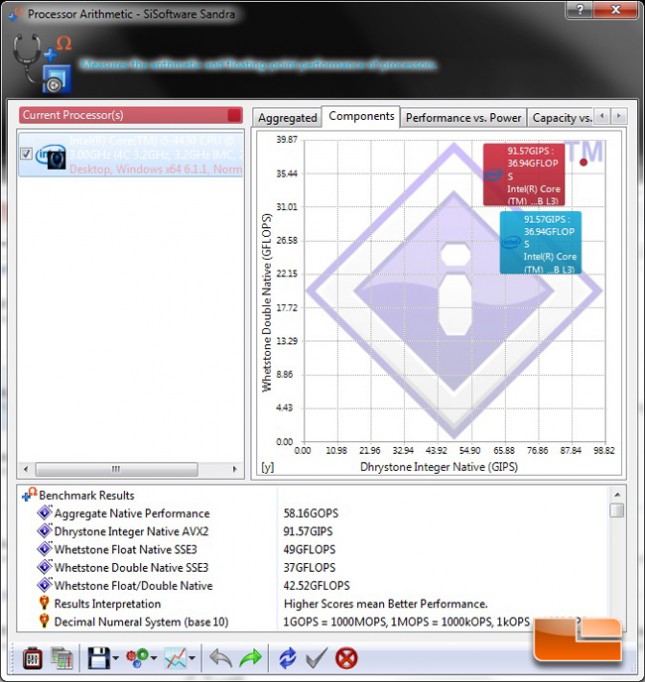 The Alienware X51 R2 saw an aggregate native performance of 58.16GOPS in the SiSoftware Sandra Processor Arithmetic benchmark.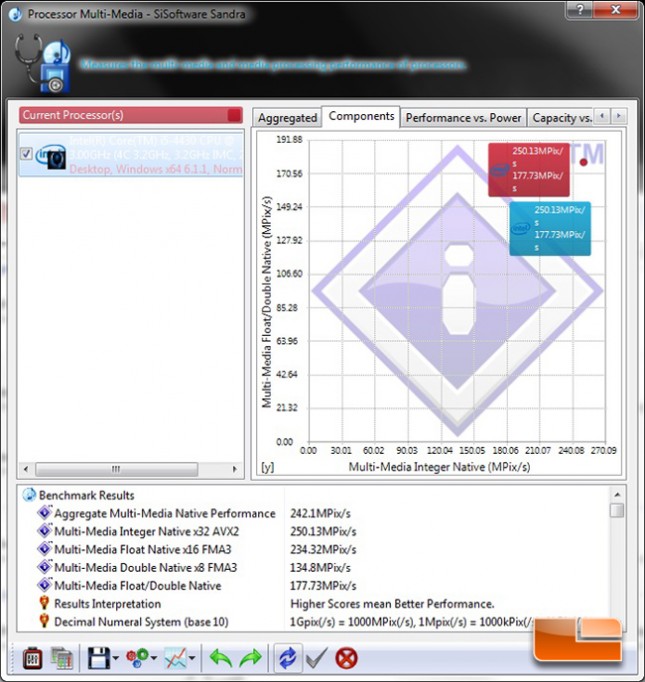 The Alienware X51 R2 Sandra Multimedia benchmark gave us an Aggregate Multi-Media Native performance of 242.1 MPix/s.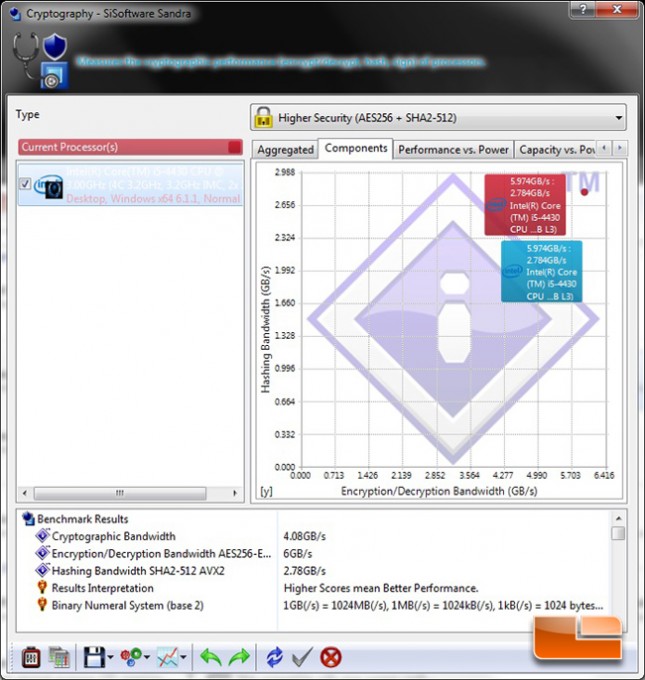 The SiSoftware Sandra 2013 SP5 Cryptographic score of the Alienware X51 R2 was 4.08GB/s.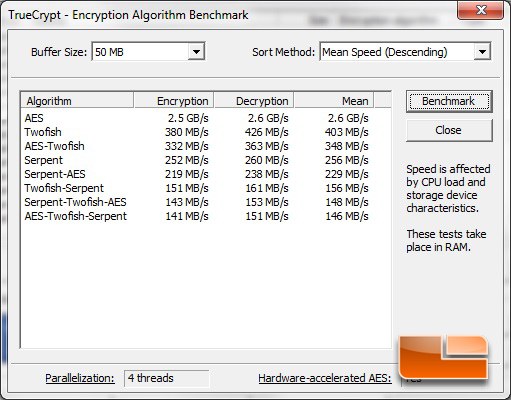 In the Encryption Algorithm Benchmark that comes inside TrueCrypt we found an AES mean score of 2.6 GB/s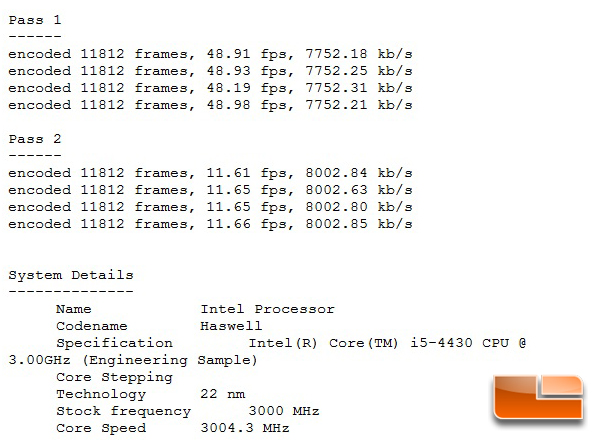 In the x254 HD Video Encoding benchmark the Alienware X51 was able to render the first pass at 48.75 frames per second and the second, more processor intensive pass at 11.64 frames per second.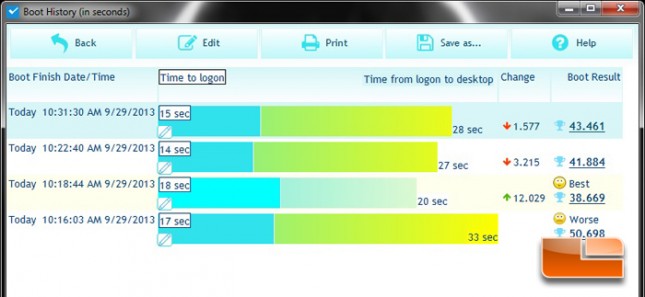 When it comes to boot times, the Alienware X51 R2 isn't the strongest contender. Perhaps I have become accustomed to running only SSD's, but our best boot time was 38.67 seconds while our slowest was nearly 51 seconds.