Akasa Venom Voodoo Heatpipe Direct Touch Cooler Review
By
Final Thoughts of the Akasa Venom Voodoo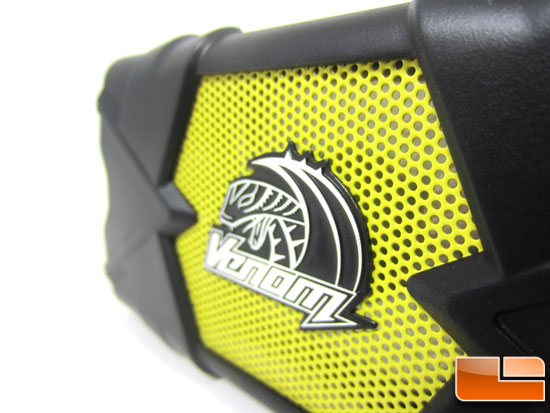 This was my first experience with a cooler from Akasa, and overall I am pleased with the Venom Voodoo. The Venom Voodoo is nicely built, easy to install, has a style that is not like most coolers on the market.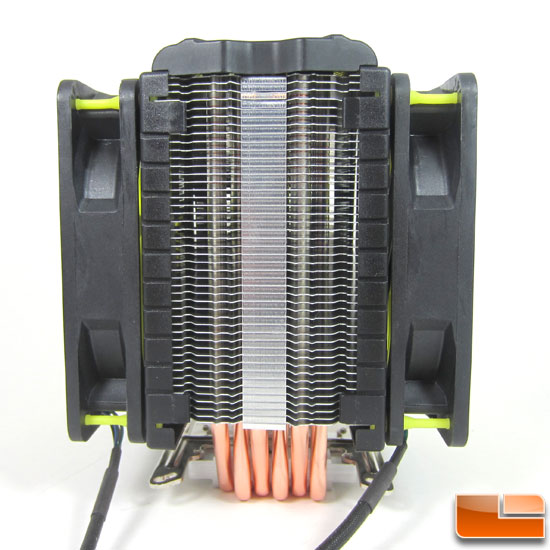 Being a dual fan cooler the Venom Voodoo has a large foot print. So double checking where the RAM slots are in relation to the CPU socket should be done before you purchase a RAM kit.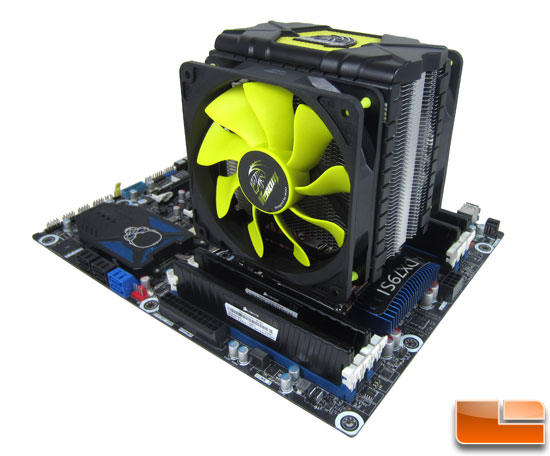 The Venom Voodoo performed well. In the tests it was only a few degrees behind the Noctua NH-D14. The fans for the Venom Voodoo are a little louder at full speed than the Noctua fans, but the PWM control allows them to the be rather quiet when the system is idling. The Venom Voodoo also performed neck and neck with the NZXT Havik 120, a similar style cooler and they have a similar price point.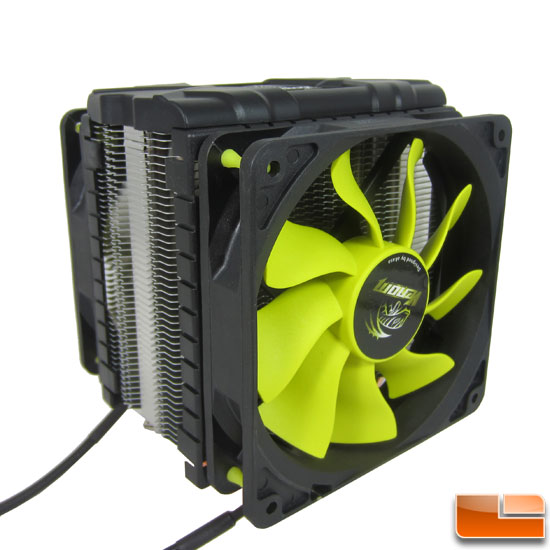 We were able to find the Venom Voodoo over at FrozenCPU for $54.99 plus shipping. At that price it is almost $30 less expensive than the Noctua NH-D14. Some users may not be a fan of the Venom Voodoo's color scheme, but the Noctua color scheme is not universally loved, either. The NZXT Havik 120 is also similarly priced as the Venom Voodoo, but it sports a more laid back black and white color scheme.
Legit Bottom Line: The Akasa Venom Voodoo is a nice little cooler with fair price and some flair for those that like it.