Akasa Venom Voodoo Heatpipe Direct Touch Cooler Review
By
Looking Closer at the Venom Voodoo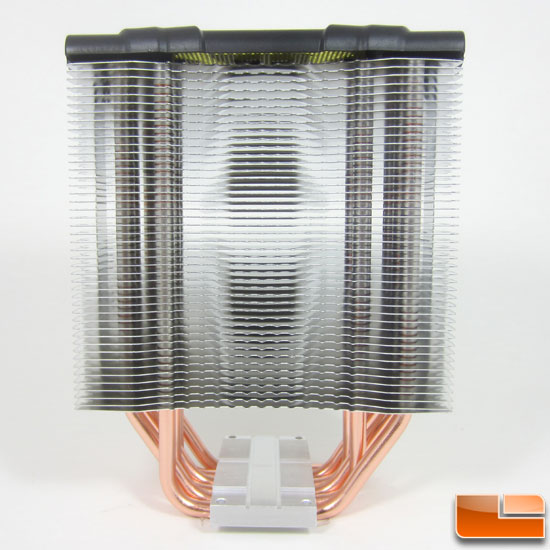 The Venom Voodoo stands 163.5mm or 6.4 inches tall, so small cases are not an option. The fins are made of aluminum; the heatpipes are copper and 6mm in diameter.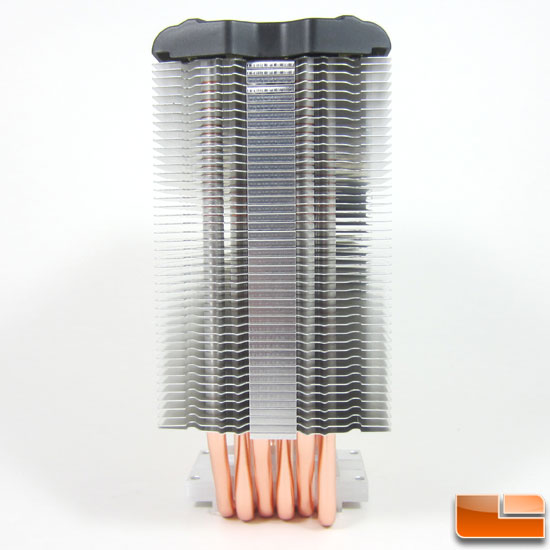 The main body of the Venom Voodoo is not that big. With the fans installed the width is 129.5mm or 5 inches. Down each side are channels for the fan mounts to click into.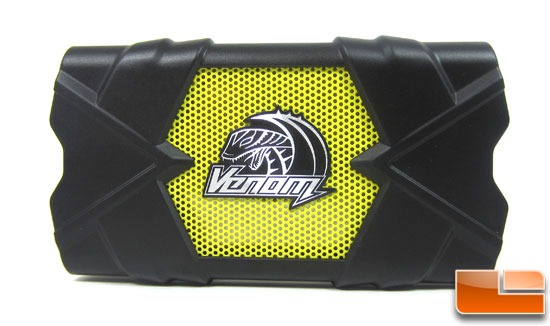 The top of the Venom Voodoo has a mesh area with the Venom logo. The mesh is a day glow greenish yellow color.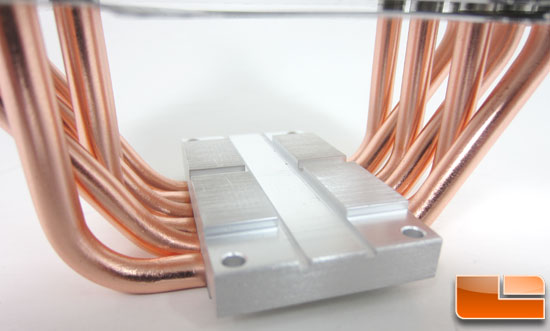 The top of the base has channels cut into it for the upper mounting cross bar to sit in.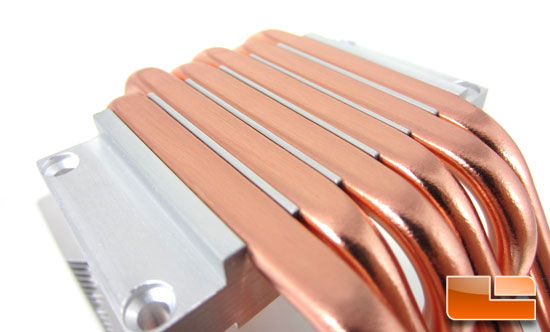 The base of the Venom Voodoo is an H.D.T. or Heatpipe Direct Touch design. There are flats on the heatpipes themselves that allow them to sit directly on the CPU heat spreader.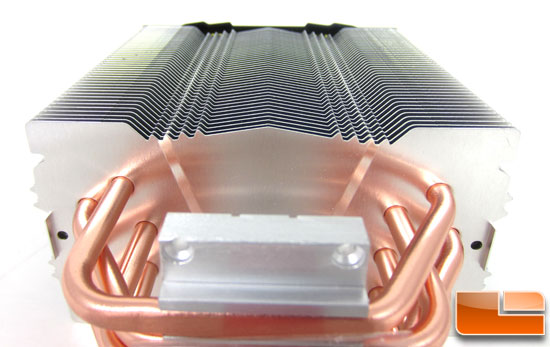 The heatpipes are in a U-shape and stagger in two columns. The fins on the Venom Voodoo are not symmetrical.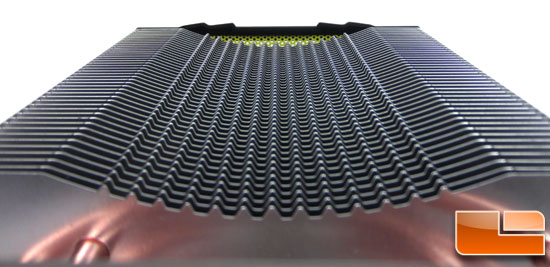 On the front side the fin profile has a dish shape to it.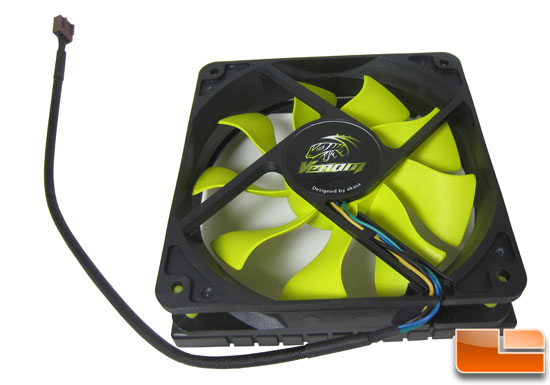 Akasa provides two 120mm fans preset up for a push-pull configuration. The 4pin fans are PWM controlled and operate between 600-1900RPM at 6.9-28.9dBA pushing a max of 83.63CFM.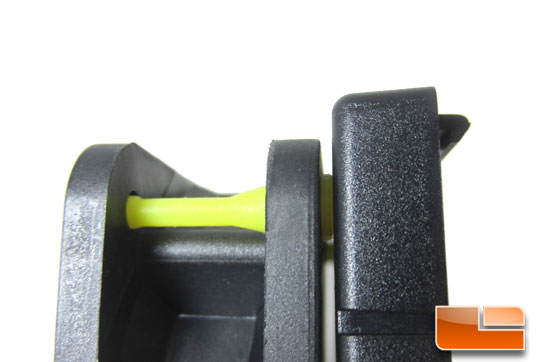 They come pre-assembled to mounts that simply click into place on the fins of the cooler. The fans are attached to the mount with rubber isolators.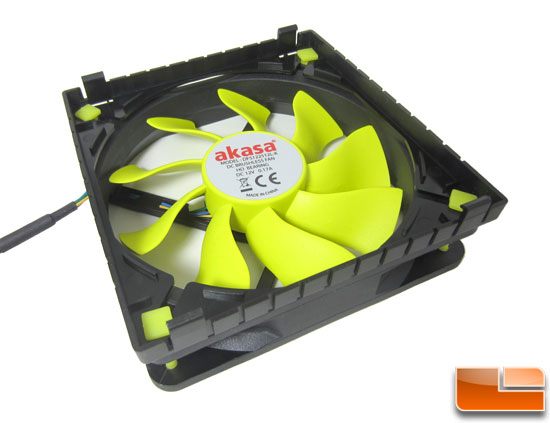 The fan blades' S-Flow design gives them a unique looking shape. Akasa says that the blade design gives 30% increased air flow over traditional design at the same RPM.