Akasa Venom Voodoo Heatpipe Direct Touch Cooler Review
By
Akasa Venom Voodoo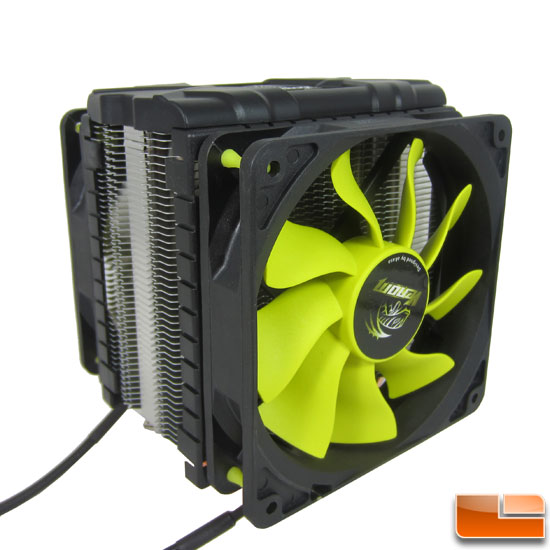 Akasa has been around since 2000 and they have a little of everything from cases, fans, CPU coolers, GPU coolers, accessories, and thermal interface materials. I have used Akasa's thermal tape many times before for RAM sinks on video cards. The Venom Voodoo is the first cooler we have tested from Akasa.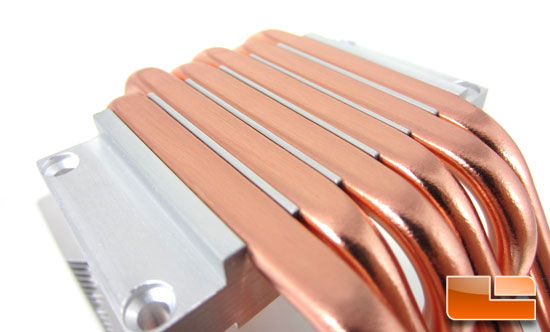 The Venom Voodoo is a H.D.T. or Heatpipe Direct Touch tower cooler. It sports a pair of 120mm PWM controlled fans. The fans operate between 600-1900RPM at 6.9-28.9dBA, pushing a max of 83.63CFM.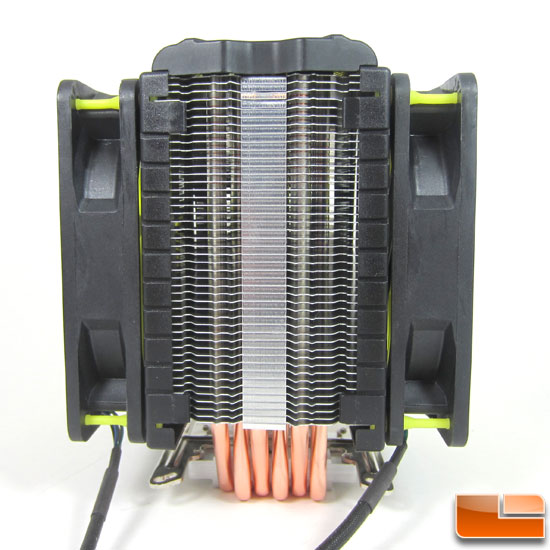 The Venom Voodoo stands 163.5mm or 6.4 inches tall, and weighs in at 1065g or 2.3lbs. It's not the biggest cooler we have tested, but it is up there. There are six 6mm U-shaped heatpipes to pull the heat from the CPU up to the aluminum fins. The Venom Voodoo is compatible with all Intel LGA sockets, as well as AMD AM2/3 and FM1 sockets.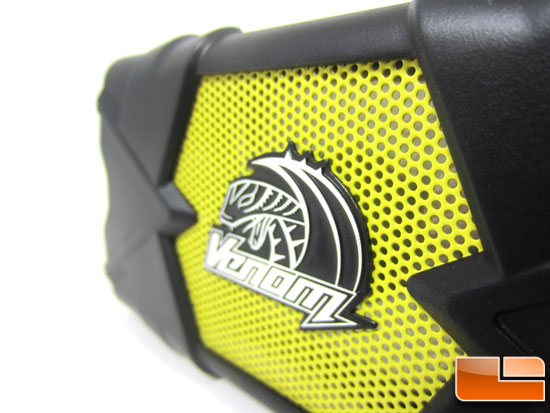 The Venom Voodoo has a rather vibrant color scheme compared to coolers we have seen in the past. The day glow yellow does get your attention. The fan blades and the top of the cooler have the splash of color. If you are a user that cares if things match color wise, then the hard part is finding a motherboard/case combination that this color would work with since black and recently white are what most cases use.
Here is a quick look at the specifications of the Akasa Venom Voodoo before we look closer.
Specifications of the Akasa Venom Voodoo
Intel LGA775, LGA1155, LGA1156, LGA1366 & LGA2011
AMD Socket AM2, AM2+, AM3 & FM1
Cooler dimensions: 131 (W) x 129.5 (D) x 163.5 (H) mm
Heatsink material: High grade aluminum fins, copper heatpipes
Heatpipe: 6mm x 6
Weight: 1065g
Installation: Screws and backplate (Intel & AMD)
Fan dimension: 120 x 120 x 25mm
Fan speed: 600-1900 RPM (PWM controlled)
Max airflow: 83.63 CFM
Max air pressure: 2.98 mm H2O
Noise level: 6.9 – 28.9 dB(A)
Voltage rating: 12V DC
Bearing type: HDB (Hydro Dynamic)
Fan life expectancy: 50,000 hours
Fan connector: 4pin PWM
Product code: AK-CC4008HP01