Akasa Venom Voodoo Heatpipe Direct Touch Cooler Review
By
Installing the Venom Voodoo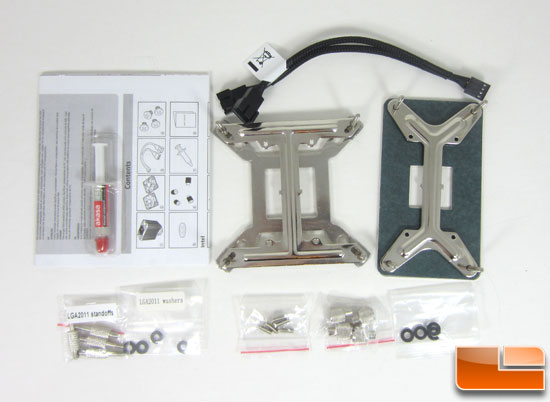 The Venom Voodoo comes with everything needed to mount up to any Intel LGA socket, as well as AMD AM2/3 or FM1 sockets. Also included are thermal paste and a Y power cable to power the fans from one fan header.
The bulk of the Intel LGA platforms are covered with a universal backing plate. The backing plate has a thin plastic insulator to protect it from shorting out the back of the motherboard.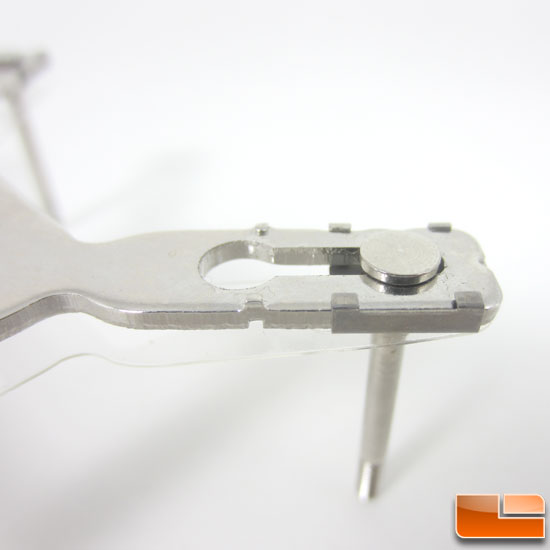 The posts slide to match the socket you are mounting up to. To help the install process the posts click into place as you move them. All the way out is for LGA1366, middle is for LGA1155/1156, and all the way in is for LGA775.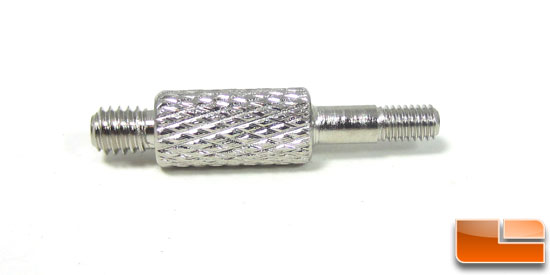 I will be testing the Venom Voodoo on our Intel LGA2011 test system. For LGA2011 systems there is no back plate since it is integrated into the socket. What is included are four posts that screw into mounting points on the corners of the socket.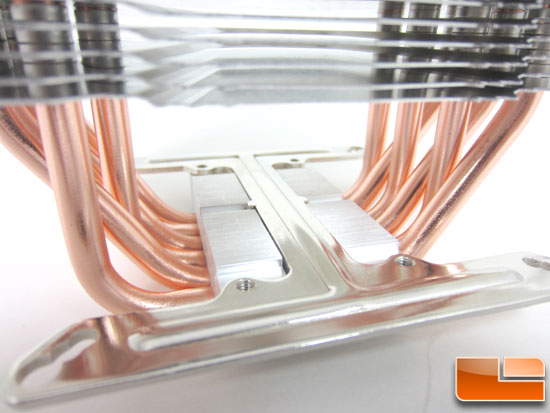 The upper part of the mounting system sits in the channels in the top of the base and screws hold it in place from underneath.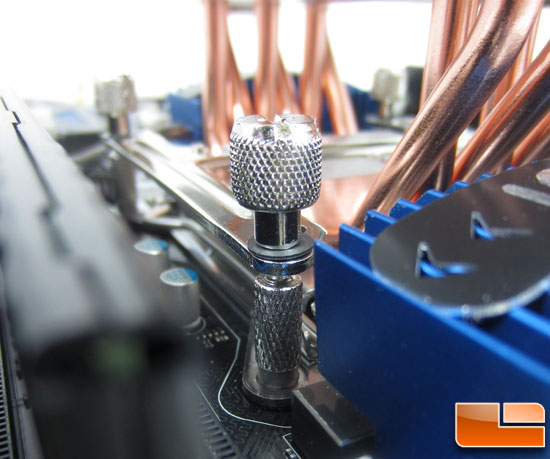 Then its all held down with thumbscrews.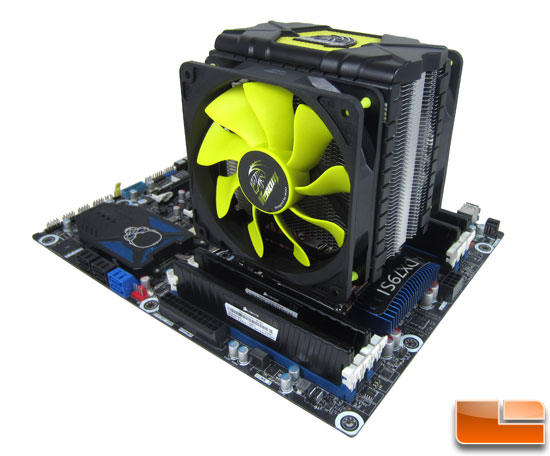 Here we have the Venom Voodoo installed to the motherboard with the fans. As you can see the Venom Voodoo is large, and does cover some of the RAM slot area.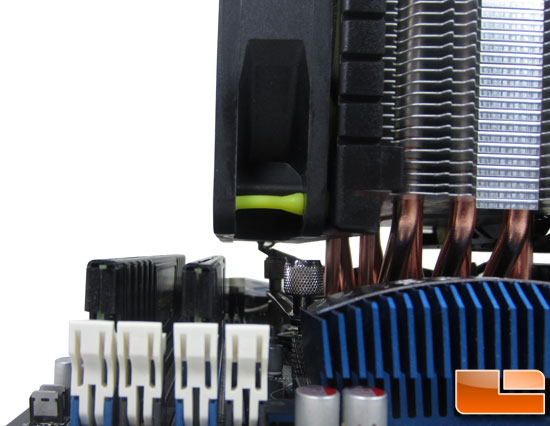 On either side of the socket the first RAM slot is covered. The second slot is partially covered. So tall RAM doesnt look to be an option with the Venom Voodoo.