AfterShokz Gamez Bone Conducting Gaming Headphones Review
By
Final Thoughts and Conclusions
While I have been watching AfterShokz for several years, this is my first experience with Bone Conducting headphones ($99.00 shipped). I wasn't exactly sure what to expect from them. My preference has always been in-ear earbuds as they tend to block out background noise and seem to provide the best overall sound quality. Of course there are drawbacks, to these. You can't tell what's going on around you, and a potential for damage to the ear drum. The AfterShokz Gamez minimizes both of those drawbacks, with the open ear design you can hear things going on around you, and as sound isn't forced directly into your ear, they are a bit better at protecting your hearing.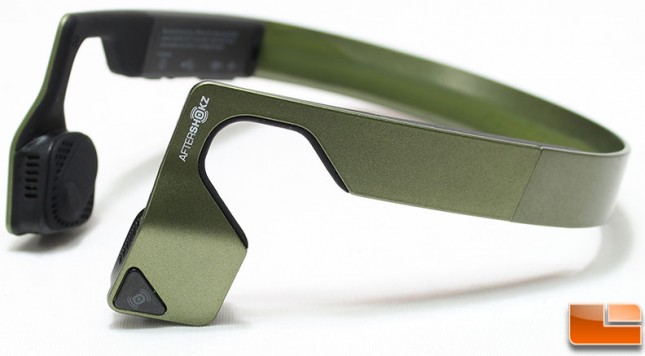 The open ear design is great for being able to hear what's going on around you, however you can lose some of the sound at lower volume levels and in extremely noisy environments. When testing them, we tried to listen to them in different environment and didn't have issues with hearing them. However, the potential is there.
Two things to be aware of if you are interested in the AfterShokz headphones. First, due to the design if you are not used to them it can take a little time to get used to them. After wearing them for an hour I was used to them and didn't feel them any longer. The second thing to be aware of, is due to the bone conduction technology, if you listen to sound that is heavy on bass at higher volumes it can vibrate your ears a little and might tickle, everybody's sensitivity to this is different so you'll have to make adjustments to the volume and bass levels until you're comfortable with it.
One question I was constantly asked is if they AfterShokz headphones would work for people with glasses. The answer is yes, with a bit of a disclaimer. They do work with glasses, and fit just fine. It is recommended that the AfterShokz are worn first, then the glasses go over them. Depending on how they fit, your glasses might not fit like they normally do. I don't wear glasses, but testing it with sunglasses, it was comfortable to wear both, but the sunglasses didn't feel like they were fully secured over my ears, more resting on my nose. After a 30 minute drive home, I was comfortable with them, and didn't even notice the difference anymore. So expect a little comfort learning curve with these.
On a personal note, I work in a busy and loud IT environment, and always use stereo earbuds which are great for blocking out the noise from servers and artificial white noise. However, it poses a problem when I can't hear other people walking up behind me or trying to get my attention. Many times they talk for a bit before I realize they are there and they have to repeat everything. Since I started testing the AfterShokz Gamez, everybody has remarked how much easier it is to get my assistance without having to throw something at me to get me to look up. In addition, I have had many people comment on how they would be useful in outdoor activities such as biking, running and even hunting.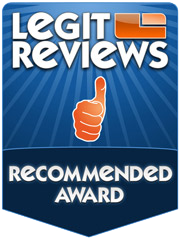 Legit Bottom Line: The open ear design of the AfterShokz Gamez can be useful in so many situations where you need to be aware of your environment. They sound great while still allowing you to hear the environment, people speaking to you or that person sneaking up on you.