AfterShokz Gamez Bone Conducting Gaming Headphones Review
By
AfterShokz Gamez Review: Bone Conducting Headphones
If you are not familiar with AfterShokz, they are a fairly new company, first opening their doors in 2011. I have been keeping an eye on them since 2012 when they first introduced themselves at CES. Since then, they have been developing high quality headphones that use bone conduction to transmit sound. This technology was originally developed for the military and has started to find it's way into the consumer market since. AfterShokz is committed to developing premium headphones that offer stereo sound, while still maintaining environmental awareness with their open ear design.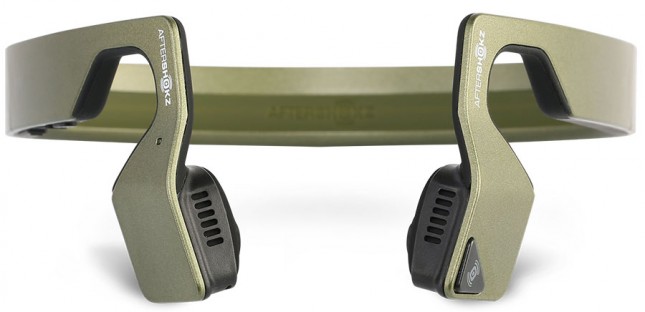 One of their latest sets of headphones is the Gamez, it features Bluetooth 4.0, which provides around a 30ft range. In addition, they support many of the latest Bluetooth audio profiles A2DP, AVRCP, HSP and HFP. The AfterShokz Gamez claim to offer up to 6 hours of audio playback before needing to recharge them. The Gamez is only available in Metallic Green, however this headset is actually a submodel of their Bluez2S line, which is available in Black, Red, and Neon Green. They all offer the same feature set, technology and 2-year warranty for $99.00 with free shipping.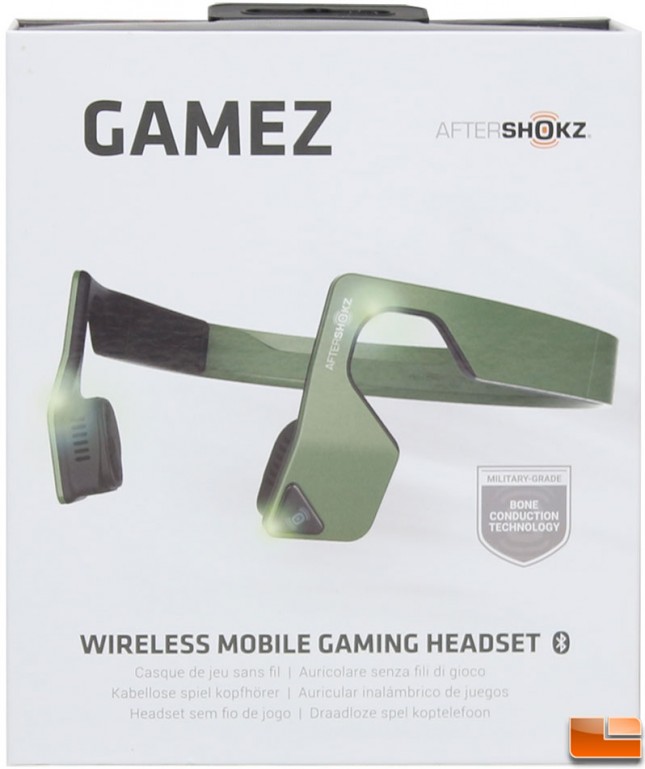 AfterShokz packages the Gamez headset in a fairly small cardboard box that provides a little bit of information on the front such as the model, brief look at the headset an their key feature. The front of the box is actually a small door that opens to reveal a view of the actual Gamez headset in the box.
On the back of the box, AfterShokz has listed a few of the features of the Gamez. Here they specify that the Gamez provides OpenFit for awareness, expected 6 hours of gaming or talking, PremiumPitch+ Stereo Sound, and dual noise cancelling mics. They don't go into any detail on these features, and the few features they list is not everything the Gamez headset has to offer. There is no mention of their IP55 certification, which helps them to repel sweat, or their integrated AudreySays voice prompt system.
AfterShokz Gamez Bone Features and Specifications:
LeakSlayer significantly reduces natural sound leakage
IP55 certified to repel sweat and moisture
Six hours of music + calls
EQ presets conveniently boost bass and reduce vibration on the go
Dual noise canceling microphones exclude surrounding noise, effectively enhancing speech
Audrey Says voice prompts guide users through power, pair, play and talk
Hassle-free two-year warranty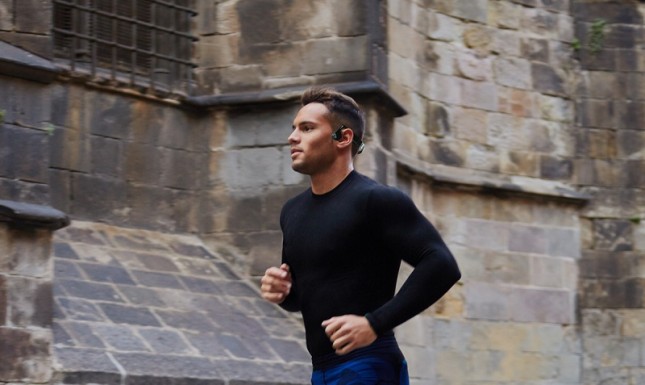 Speaker type: bone conduction transducers
Frequency response: 20Hz~20KHz
Sensitivity: 100 +_ 3dB
Microphone: -40dB +_ 3dB
Bluetooth version: v4.0
Compatible profiles: A2DP, AVRCP, HSP, HFP
Wireless range: 33 ft (10m)
Battery: rechargeable lithium ion
Continuous play: 6 hours
Standby time: 10 days
Charge in: 2 hours
Weight: 1.45 oz (41g)
Included with the AfterShokz Gamez are a few items. Obviously they include a user guide which is mainly used to show you how to pair them with your mobile device and cover other features. There is also a couple of reflective tabs you can attach if you plan to wear them outdoors (safety feature). In addition, there is a large carrying pouch, a USB to micro-USB cable, and a short tension band. One thing that is not included with the AfterShokz Gamez is an AC adapter. Most of us have plenty of these around, however it just seems wierd to not include a required component.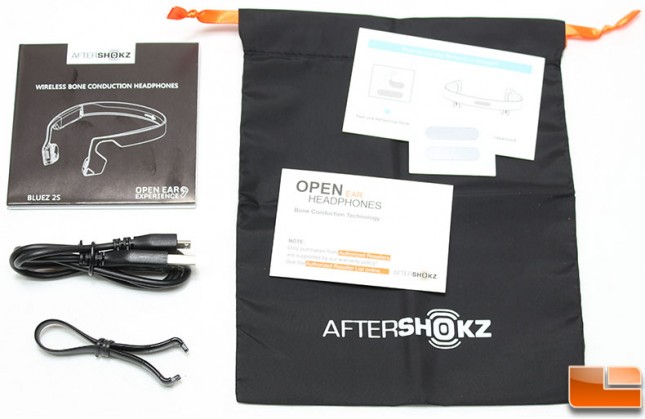 Let's take a closer look at the Gamez before pairing them and giving them a listen.