AeroCool FP-01 Multifunction Panel
By
The packaging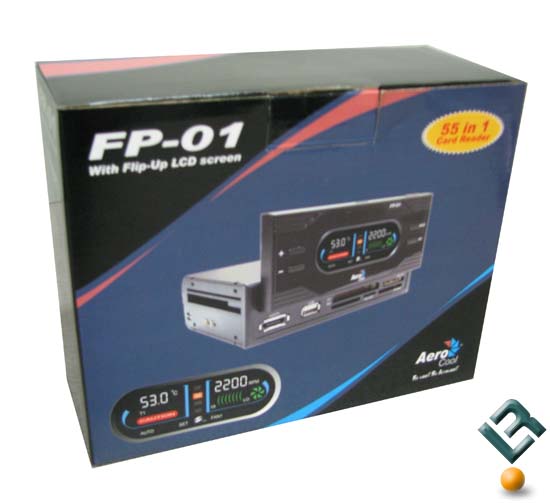 AreoCool ships the FP-01 packed nicely in attractive, but not too flashy packaging that has all the information one would need about the FP-01 on the back and sides.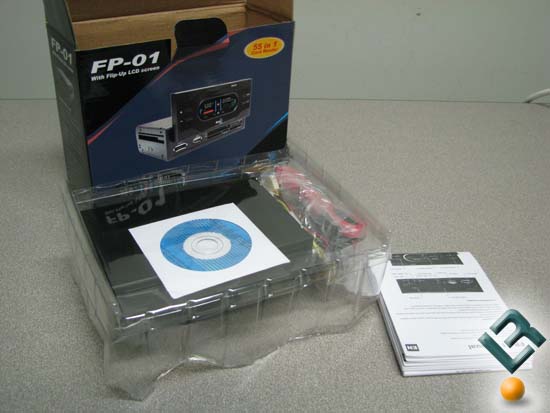 Just out of the box we can see that the FP-01 is wrapped snugly in a molded plastic along with the cabling, driver CD, and those all important instructions.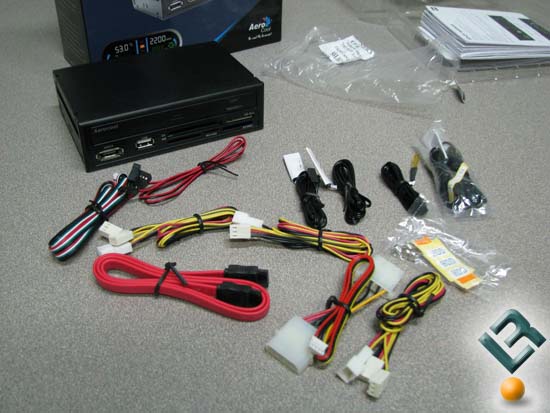 Here, we can see all the cables that come with the FP-01 to hook up 3 fans, 3 temperature sensors (they provide 6 leads), the USB hub and card reader, the eSATA port, and the molex power connector. Now would probably be a good time to start thinking of how you going to run the wires and where.