AeroCool 620W Zerodba Power Supply Review
By
Introduction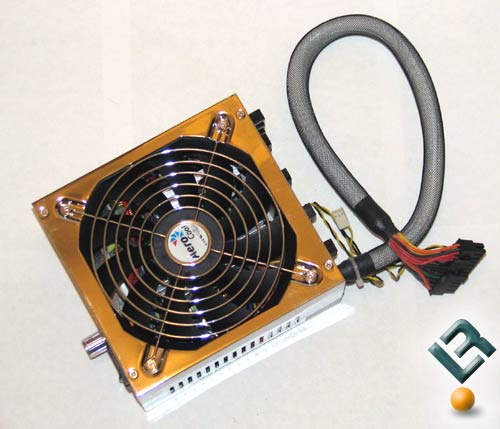 AeroCool, founded in Taiwan in 2001, quickly put its foot in the door to the US market in 2002 with AeroCool.US. AeroCool's primary market is to offer thermal solutions for industrial and personal computers. As most thermal solutions companies do, AeroCool offers power supply units (PSUs), processor coolers, cases, fan controllers, temperature sensors, card readers, case fans and more. Almost all of AeroCool's products have thermal management in mind for the consumer.
As we stated in last month's PSU article, today's computer components are demanding more and more power in order to run at their full potential. Video cards and processors have advanced so fast in the last two years that their power requirements have barely been met by power supply manufacturers. This is still an issue today with SLi and Crossfire now in the mainstream. Consumers have to make a very tough decision when choosing which power supply to trust with their new system while keeping a close eye on the power specifications of each PSU to ensure they will get the stability they are looking for. Consumers also have to keep in mind their overclocking possibilities when choosing a PSU as that also requires greater quality and usually more money. The bottom line, though, is whether you overclock or not, you need to invest in a quality power supply!
With this in mind, let us now take a tour of AeroCool's Zerodba 620W PSU!
Features
13.5 cm Ultra-Silent Fan
Exclusive '4-steps' 0dBA technology
Cable management with sleeved wiring
PCI Express, SLi, Crossfire and Dual Core CPU ready
EPS 12V and ATX 12V 2.02 compliant
EMI Filtering in PCI Express cables for EMI protection
Mirror surface finish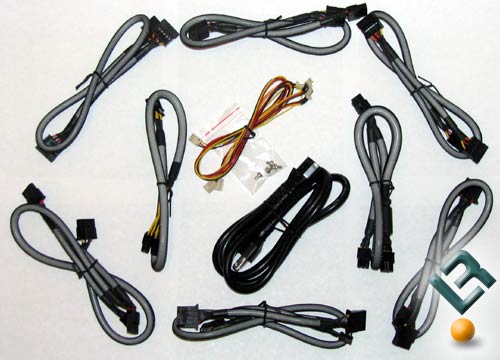 The AeroCool 620W Zerodba PSU comes with enough cables to power any system I can think to build! Besides the standard internal cables, AeroCool has included three 3-pin fan cables which are perfect for those of us that can never seem to find a fan header on the motherboard where we need it. Four screews and a power cord are also included. The only thing I see missing is a manual! While this is a review sample, I would hope that the retail version of this PSU offers a short little manual to fully explain the features and show beginner PC builders how to install their PSU. I know most of us would never use one, but it is something that should not be left out of any product offering. However, as I said, most of us do not even know what a manual is, so the fact that this product comes with all the hardware you need should be sufficient.
0 dBA Technology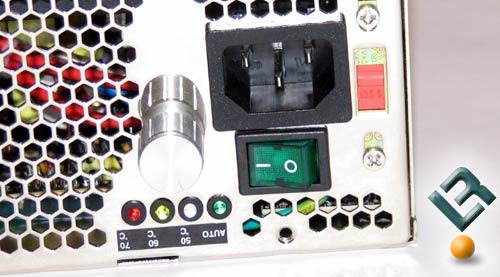 This AeroCool PSU features their Zerodba technology which basically means the internal PSU fan only runs when it needs to. There are four different settings: Auto, 50C, 60C, and 70C. So you can choose what temperature you would like to keep the PSU around and that will determine how often the 'ultra-silent' fan will run.