ADATA Premier Pro SP920 512GB SSD Review
By
Inside the ADATA SP920 512GB Drive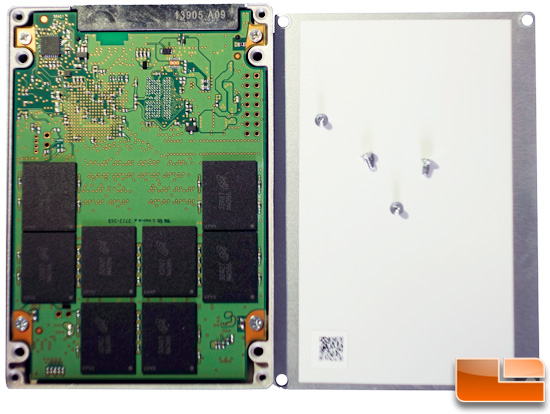 Four screws hold the backplate in place and four more restrain the PCB inside. There is also a thermal pad that rests on the controller to mitigate damage from heat and vibration.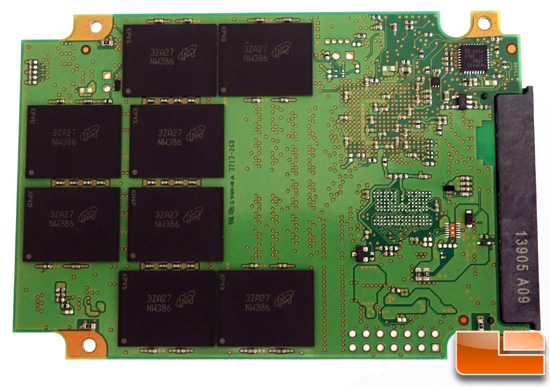 We have a look at the first side of the PCB and we find eight NAND modules and that's about it.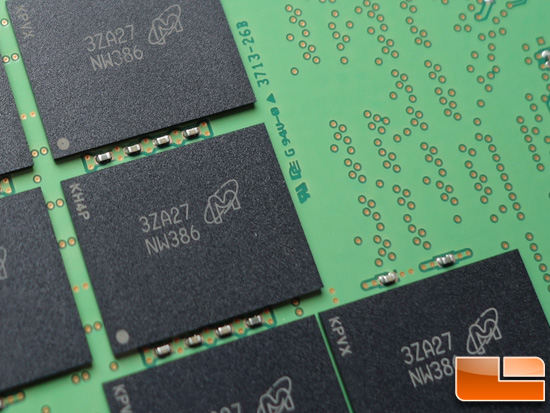 The synchronous MLC NAND is Micron branded and 20nm in design. The FBGA code NW386 tells us that the full part number is MT29F256G08CECABH6 so each are 256Gb in density (32GB). That gives us 256GB on this side of the board.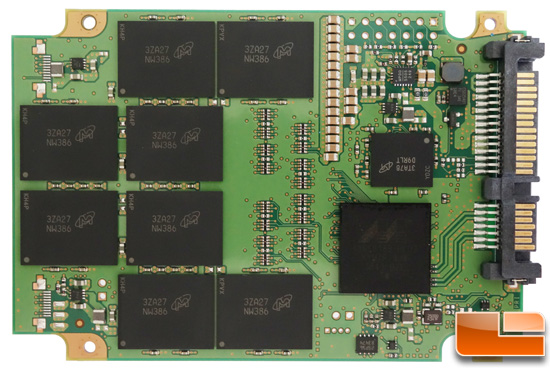 Flipping it over, we find another eight NAND chips which brings us to 512GB in total. Also on this side, we find the cache ship and the controller.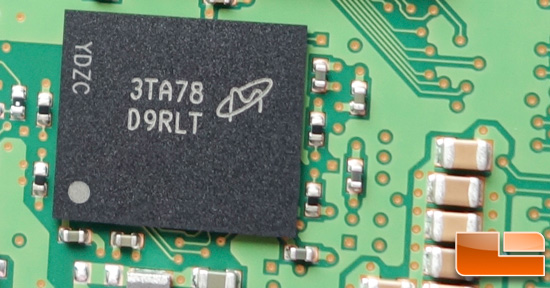 Again with a Micron component the cache on board has FBGA code D9RLT which equates to part number MT42L256M16D1GU. This DRAM cache is 512MB in capacity and we understand that the smaller drives carry 256MB of cache while the 1TB drive has a rather large 1GB cache. Close by, you can see some beige capacitors that hold a charge long enough to finish any pending writes should there be a sudden loss of host power.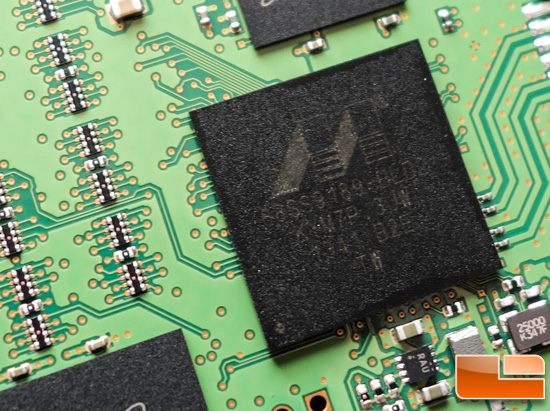 The Marvel 88SS9189 controller is running the show although it's hard to tell from the image due to the thermal pad that removes some of the ink from the etching on the chip. It's a much better performer than the previous 88SS9187 controller. This is the very same chip we saw on the Crucial M550 and really, the SP920 drives are almost exactly configured like the M550 drives. Similarly, it supports TRIM and garbage collection along with wear-leveling tasks to mitigate premature wear. It also supports AES 256-bit hardware encryption and is responsible for overseeing the RAIN (Redundant Array of Independent NAND) technology which, simplistically, uses the NAND in an array like a RAID configured PC uses multiple drives.