Acer Aspire 7551G Laptop Review – AMD Phenom II X4 N930
By
Acer Aspire 7551G Conclusion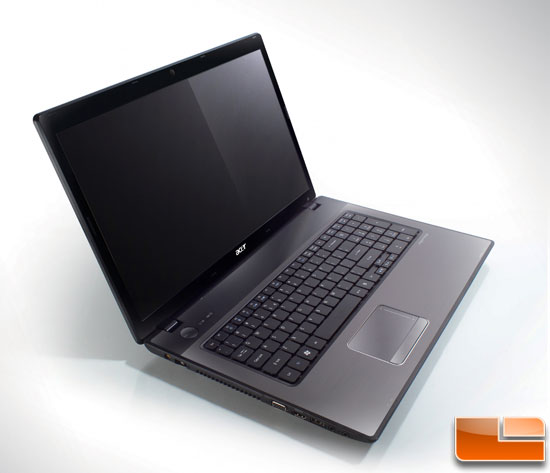 Looking over the benchmarks it's easy to see that the Acer Aspire 7551G was built to be a processing power house. The AMD Phenom II N930 quad core CPU was capable of handling any type of number crunching load. If you have an aging desktop that you'd like to upgrade and would like to have the flexibility of it being portable then it would be tough to ignore a laptop like this. At $1000 (we've read it's gone for as low as $800 on newegg) it seems to be a great deal for its relative performance as far as laptops go. Nothing with integrated graphics is going to touch it for a while. Don't forget it is backed up with a one-year and labor limited warranty with concurrent International Travelers Warranty.
I really liked the screen quality on the Acer Aspire 7551G, though some may knock the glossy screen others like it. It really is a personal preference. The LED backlight was consistent and provided a clear view. Left 4 Dead 2 and Starcraft II are both pretty dark games, the black levels throughout both titles were great!
Having never used a laptop this large, it's a little overwhelming at first, especially coming from the 11 inch notebook in our last review. Once you get over the difference in size and realize how fast the Acer Aspire 7551G is and how well it can run games it's easy to see that you could take this to a LAN and have a great time with a no fuss set up. The ATI Mobility Radeon HD 5650 provides an excellent gaming experience!
All things considered I enjoyed reviewing the Acer Aspire 7551G. Personally, a ~120GB SSD would replace the spindle drive that comes standard. As Windows showed us, the hard drive is the bottleneck in this otherwise excellent desktop replacement device.
Legit Bottom Line: The Acer Aspire 7551G performs like a desktop and has the ability to be used on the go. Those in the market for an affordable gaming laptop should keep the 7551G on their short list.