Acer Aspire 7551G Laptop Review – AMD Phenom II X4 N930
By
x264 HD Encoding, Sandra 2011, & wPrime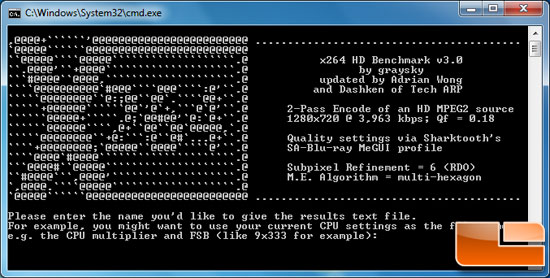 Simply put, it is a reproducible measure of how fast your machine can encode a short HD-quality video clip into a high quality x264 video file. It's nice because everyone running it will use the same video clip and software. The video encoder (x264.exe) reports a fairly accurate internal benchmark (in frames per second) for each pass of the video encode and it also uses multi-core processors very efficiently. All these factors make this an ideal benchmark to compare different processors and systems to each other.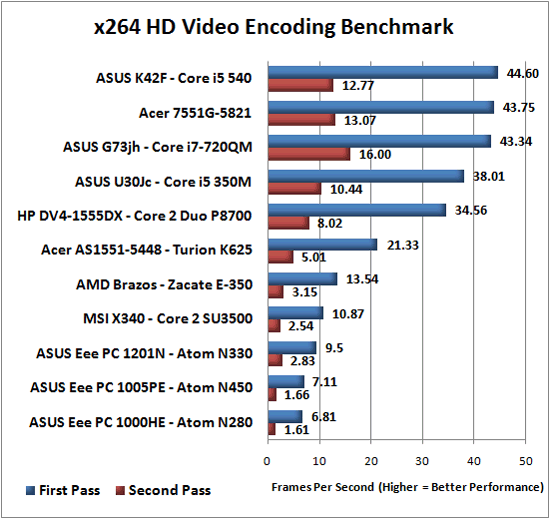 The Acer AS7551G is battling for the top spot here with only the Core i7 720 having a significant advantage on the second pass.
SiSoft Sandra 2011a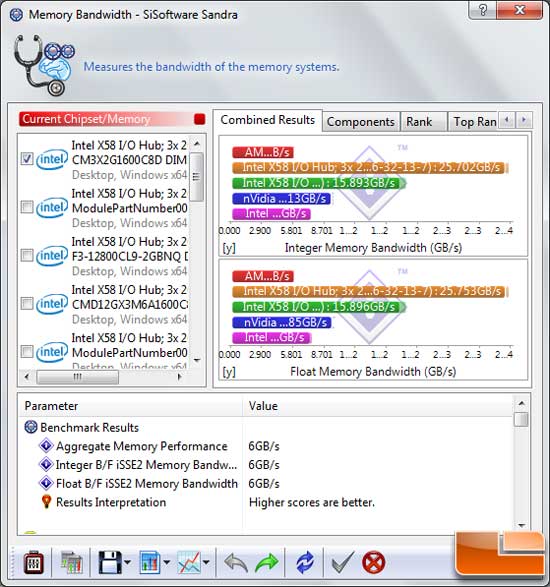 A year ago, SiSoftware released Sandra 2010 with full support for Windows 7; in the 18 months since the launch of Windows 7, more than ever before we have seen the line blur between PC and entertainment hubs. Two months ago we released a Blu-Ray benchmark, now we have added a brand-new Media Transcoding benchmark using the new Media Foundation of Windows 7. We have also added yet another benchmark (GPGPU Cryptography) which allows direct comparison of CPU performance (using crypto instruction sets) and GPGPU performance.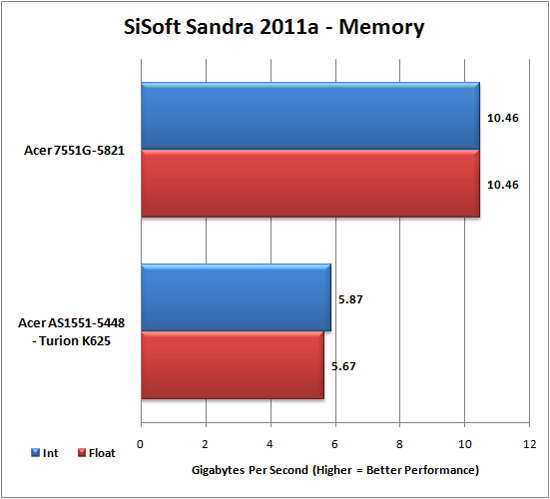 This is a "new" benchmark since Sandra 2011a was recently released, so we only have our pair of Acer portables to compare against each other. The larger Aspire 7551G has nearly double the memory bandwidth of the Aspire 1551 which makes since it's a quad core versus a dual core.
wPrime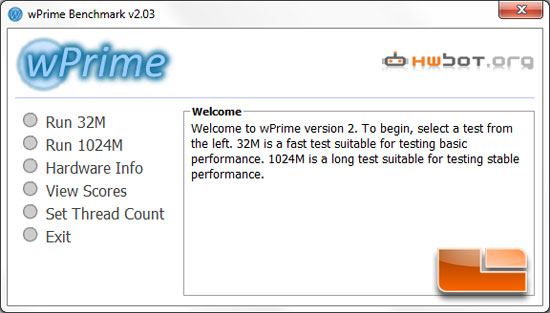 wPrime is a leading multithreaded benchmark for x86 processors that tests your processor performance by calculating square roots with a recursive call of Newton's method for estimating functions, with f(x)=x2-k, where k is the number we're sqrting, until Sgn(f(x)/f'(x)) does not equal that of the previous iteration, starting with an estimation of k/2. It then uses an iterative calling of the estimation method a set amount of times to increase the accuracy of the results. It then confirms that n(k)2=k to ensure the calculation was correct. It repeats this for all numbers from 1 to the requested maximum.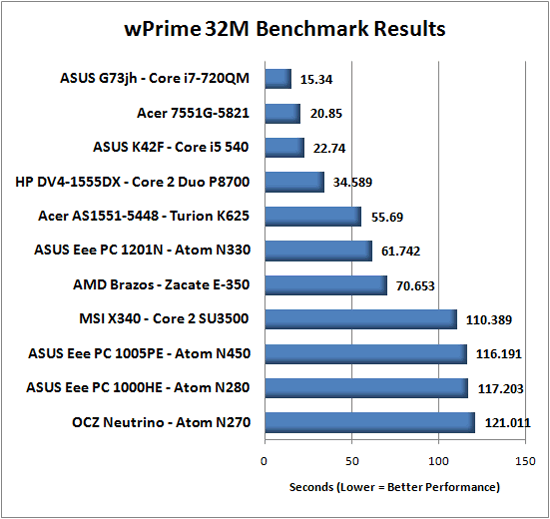 Again we see the Aspire 7551G battling for the top spot. It's bested only by the 1.6GHz Core i7 720QM processor which is a quad core CPU with Hyper Threading and Turbo Boost up to 2.8GHz.