XFX Speedster MERC319 Radeon RX 6700 XT Review
By
Final Thoughts and Conclusions
The XFX SPEEDSTER MERC319 AMD Radeon RX 6700 XT BLACK is yet another very nice version of the AMD Radeon RX 6700 XT. It delivers higher clock rates, dramatically lower temperatures, and less noise without significantly increasing the power used. It does all this with surprisingly good looks to boot! It is hard to do much better than this and we have yet another great NAVI 22 graphics card to search for.

Gaming performance was slightly better than the AMD Radeon RX 6700 XT graphics card due to the higher clock speeds straight out of the box. This card delivers solid performance at both 1080p and 1440p display resolutions. It also doesn't have RGB all over everything, so that is a plus to those that are okay with subtle lighting.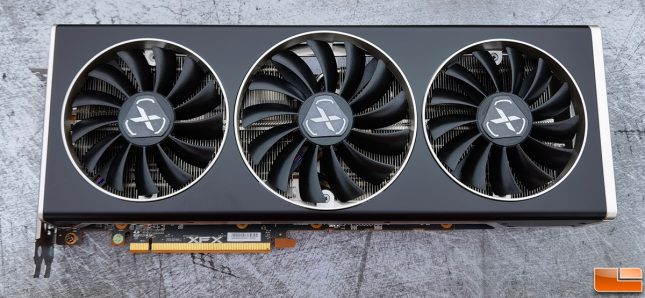 We should point out that this card is a good bit larger than the Radeon RX 6700 XT reference model as it measures in at 12.72-inches in length and takes up 2.5-slots. We've pictured three Radeon RX 6700 XT graphics cards in the image below. The custom cards are much larger than the reference card! You'll want to ensure that this card fits in your case before you buy it.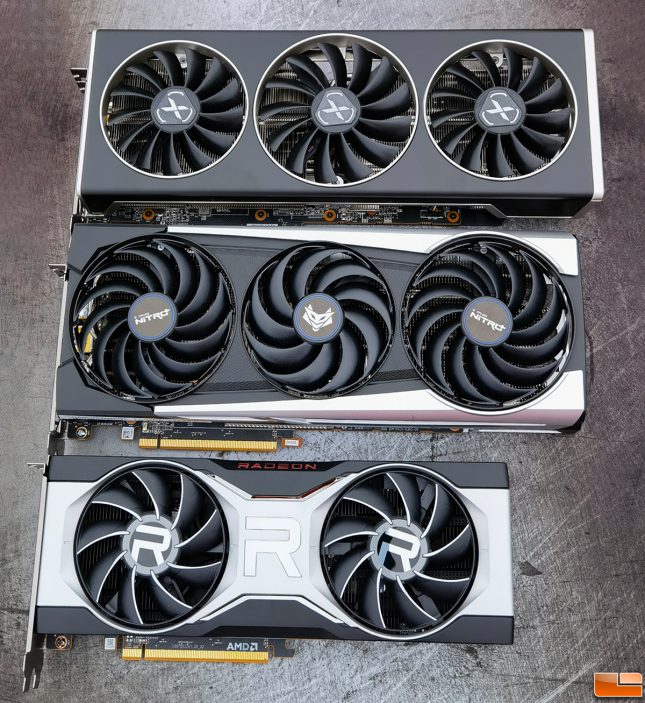 At the end of the day the XFX SPEEDSTER MERC319 is an excellent graphics card if it fits in your case. If you can find one for the the MSRP of $569 (buy on Amazon) it is certainly worth picking up in a time period where they are selling upwards of double on reseller market. It is extremely tough to find what you want right now, so be prepared to wait a bit. If you can find this card for the right price we highly recommend it! This card is without a doubt one of the best 6700 XT models on the market.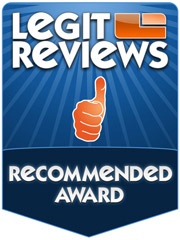 Legit Bottom Line: The XFX SPEEDSTER MERC319 AMD Radeon RX 6700 XT BLACK is a killer custom Radeon RX 6700 XT model if you can find it for close to MSRP.