Western Digital My Cloud 2TB NAS Review
By
WD My Cloud: Performance Benchmarks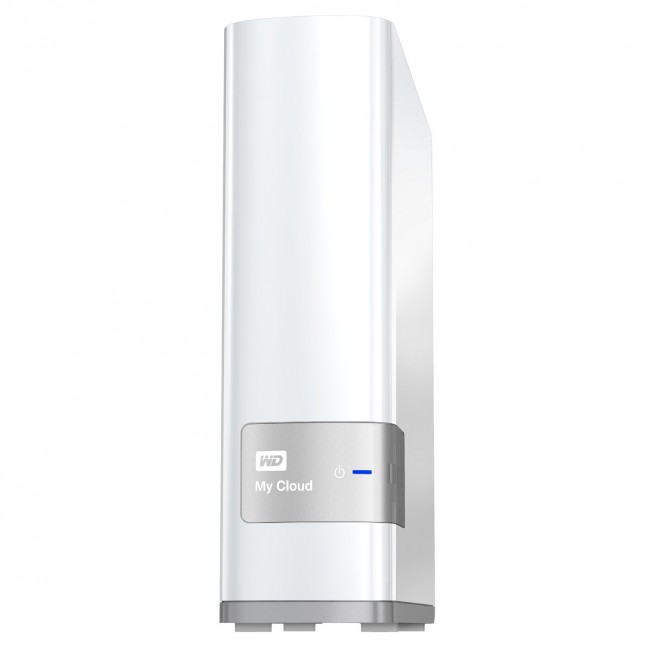 To check the performance of the WD My Cloud 2TB NAS we ran CrystalDiskMark 3.0.3 x64 with the default settings. This is a quick and easy storage drive benchmark utility that shows the peak sequential and random read/write speeds. We paired the WD NAS with our test PC that included: Intel i7-4930K CPU, 16GB Corsair Vengeance RAM, NVIDIA GTX 770 all running on a Gigabyte X79-UD3 motherboard.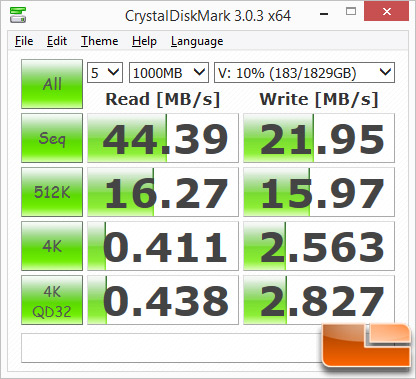 When we ran CrystalDiskMark using 1000MB packet sizes we saw speeds around 44 MB/s and 22 MB/s for Read and Write tests respectfully. This is slightly slower than the speeds measured for the WD My Cloud EX4 that we evaluated a month or so ago.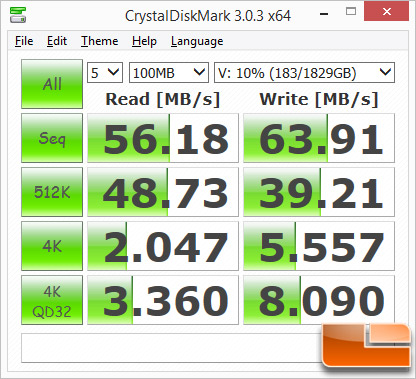 We see from this next Crystal Disk Mark test, that the My Cloud NAS performance picks up when using smaller data. Read performance jumps up to 56 MB/s while Write performance goes to 64 MB/s. These performance numbers are something you might want to pay attention to especially if you regularly work with smaller file sizes.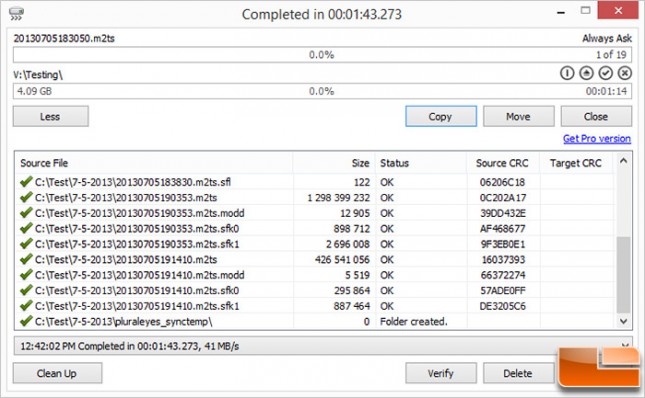 Instead of just relying on synthetic benchmarks, we also used Teracopy and copied approximately 4 Gigs in a folder made up of raw pictures, and HD movies. When copying the pictures from our desktop via our Gigabyte LAN (powered by our Netgear R6300 Gigabyte router) to the My Cloud 2TB NAS. Speeds measured when copying data from our desktop to the NAS were measured at 41 MB/s. The speeds we measured by doing a file transfer were consistent of those of the artificial benchmarks above.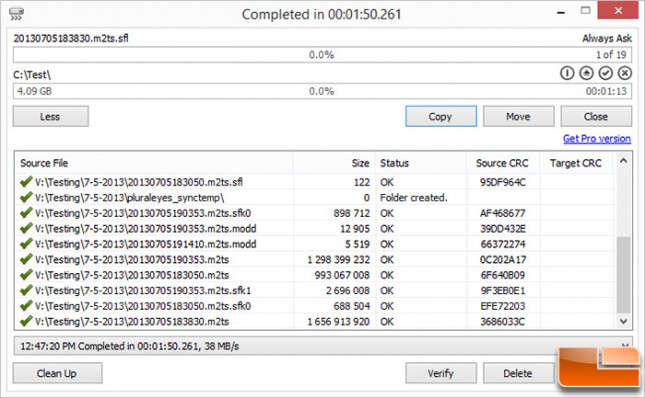 We then copied these files from off of the WD My Cloud NAS back to the PC to get a real-world Write Speed for the My Cloud. For this test, the copy time took 1:50 to copy exactly 4.09 GB of data or 38 MB/s.
These speeds arent going to set any records, but they are solid for users who are looking to expand their data storage options at an economical price. Again when we compare these measured speeds to the WD My Cloud EX4 NAS, the $149 2TB NAS looks pretty good!