Western Digital My Cloud 2TB NAS Review
By
Western Digital My Cloud Personal Cloud Storage
Today we take a look at Western Digitals My Cloud Personal Cloud Storage, an external hard drive system that connects to your home network and can be access from the internet via a PC, smartphone, or tablet just like a cloud base service. The WD My Cloud is a personal private cloud at its core and is basically a Network Attached Storage (NAS) device designed to have tons of functionality and extremely an easy to use GUI.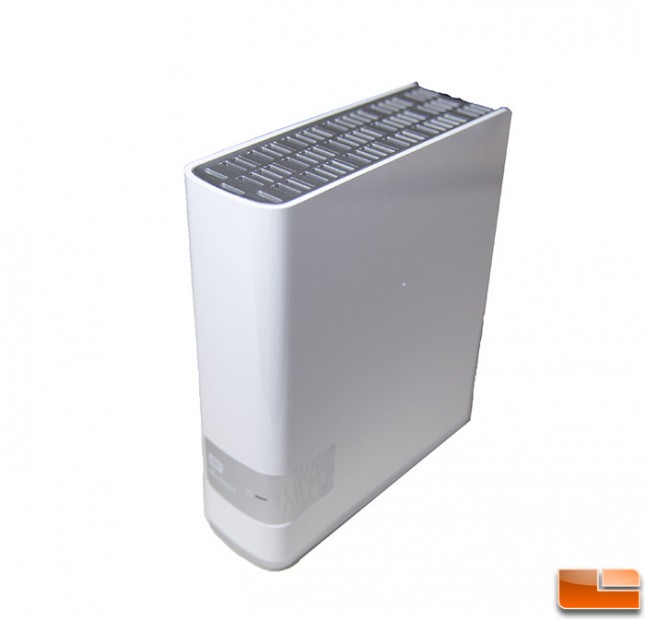 Western Digital ships the WD My Cloud in three different capacities: 2TB, 3TB, and 4TB. Starting at $141.30 for the 2TB, $170.65 for the 3TB, and $208.00 for the 4TB model, each device will give you plenty of room to stash all of your files wither it be documents, photos, or videos. You can also pull files that youve stored onto public cloud storage such as Dropbox onto My Cloud. Today we'll be talking a look at the WD My Cloud 2TB that is sold under part number WDBCTL0020HWT-NESN.
Most of you are familiar with what a NAS device can do but Western Digital is forcing the market to change the way consumers look at external drives. Western Digital wants consumers to have access to their files from anywhere with minimal fuss. In the past consumers would forced to make an artificial choice when they were considering external hard drives: Get the largest hard drive that you can afford with minimal features, or pay a premium for a feature rich NAS device that drains your wallet.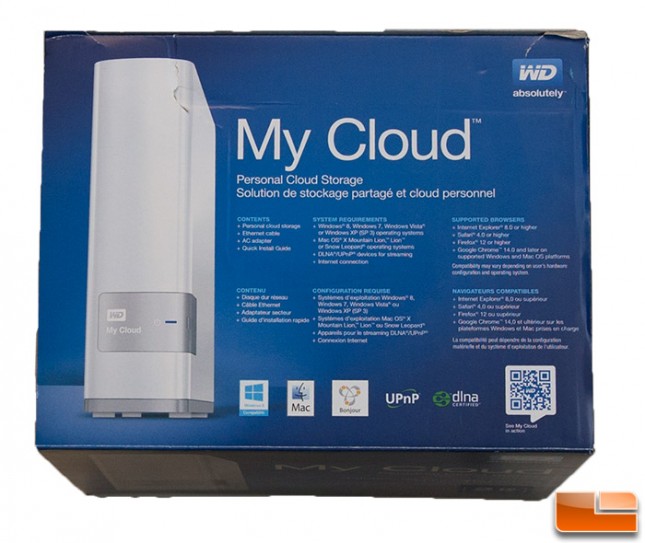 Western Digital is clearly trying to give the consumer a better choice: An inexpensive, single-bay NAS with features for a new generation of users who are on the go and who want access to data from a multitude of devices. Unlike cloud-only services, the WD My Cloud devices have massive storage options: 2TB 4TB with the ability to expand that via its USB 3.0 port. Also, there are no limitations to what kind of data you can store on your personal NAS/Cloud where some services charge a premium for images or video. Lastly, you can give access to whomever you want unlike many online data services that have strict policies against data sharing. Western Digital wants to give you options and not limit you in the use of your storage.
Western Digitals My Cloud keeps its design simple with a compact design. If you have seen the WD My Book line of hard drives, the My Cloud line looks very similar just in a different color. The casing around the hard drive is a simple white plastic case with silver edges and accents. This slim design takes the shape of a book and operates upright next to any router due to the fact it needs to be hardwired into the router via Ethernet cable.
[youtube]http://www.youtube.com/watch?v=dLO1wyja3ck[/youtube]
WD My Cloud Featured Specifications:
Interfaces:
Hard Drive Performance:

Included HDD Capacity: 2TB

Power:
Features:

Back up files from all your computers
Upload, access and save photos and videos from your mobile devices
Stream to your DLNA/UPnP-certified connected TVs, media players and gaming consoles
Free up space on your mobile device
High-performance media streaming
Blazing-fast file transfers
Expandable storage
Centralize your music collection and play it on any computer with iTunes
Easy to set up, easy to find on your network

System Requirements:

Windows 8, Windows 7, Windows Vista or Windows XP (SP3) operating systems
Mac OS X Mountain Lion, Lion, or Snow Leopard operating systems
DLNA/UPnP devices for streaming
Internet connection
Supported Browsers
Internet Explorer 8.0 or higher
Safari 5.0 or higher
Firefox 12 or higher
Google Chrome 14.0 and later on supported Windows and Mac OS platforms

Dimensions / Weight:

6.7″(H) x 5.5″(L) x 1.9″(W)
2.12 lbs.