WD My Passport SSD 2020 1TB Portable Drive Review
By
Final Thoughts & Conclusions
The WD My Passport SSD (2020) is an incredible portable SSD that performed at the very top or near the top in all of our benchmarks. There are over 16 external storage drives in our charts that feature SSDs, so to be on top is no small feat. That said, the WD My Passport SSD (2020) showed that it is able to compete with any portable drive on the market today as it is capable of reaching over 1 GB/s in the benchmarks.
We've had portable NVMe SSDs overheat on our 200 GB file transfer test, but the WD My Passport (2020) doesn't have any issues on that front. It would run in the 30-32C range during an active idle state and topped out just 52C when we wrote a 200GB file to the drive without breaks. It also had no compatibility issues on over 20 different host devices that we tried it out on. Our experience with this drive has shown it to offer reliable performance on a wide range of legacy systems. The fact that it comes with a USB-C cable and USB-A adapter will also ensure that it will work on a good number of devices.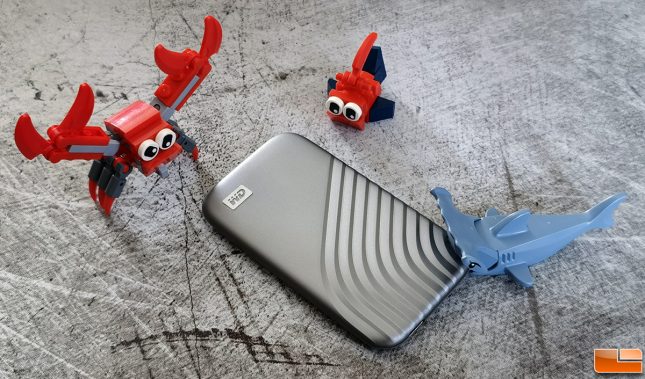 When it comes to pricing the WD My Passport (2020) is available right now in 500GB, 1TB and 2TB capacities with pricing being $119.99, $189.99 and $359.99, respectively. That means you are looking at about $0.19 per GB for the 1TB model that we reviewed today.
That price tag makes it one of the more expensive portable SSDs on the market today, but it is also one of the best performing external storage drives on the market this very second. WD did a great job with the WD My Passport SSD (2020) and really delivers across all fronts.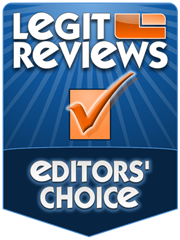 Legit Bottom Line: The WD My Passport SSD (2020) delivers impressive performance, outstanding temperatures, solid compatibility and hardware encryption at reasonable price points!