Warpia Wireless USB Display Adapter Review
By
Warpia Wireless USB Final Thoughts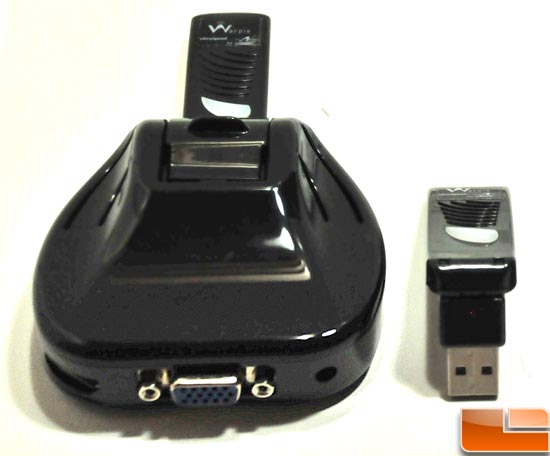 Retailing at $129.99 shipped, the Warpia Wireless USB Display Adapter is an excellent showcase of an emerging technology. While I feel the price is a bit high for the average consumer, I can see many business uses for this device.
Overall, the adapter performed excellently with solid throughput of the video content. Build quality was solid and well thought out. With all of the flexible placement options for the adapters, you could tell that much thought went into how the device would be used.
I would like to have seen a composite/component output, but can certainly understand the lack of such an option. Based on my own and others opinions, audio streaming would be a nice addition as well. The next wireless USB spec includes speeds up to 1 Gbps, which would allow for much more bandwidth available to stream audio, so I would imagine that future versions from Warpia would include this option.
While home applications may be limited, as it stands, the Wireless USB Display Adapter delivered as promised and proved that wireless USB is a viable technology. Warpia has done an excellent job making full use of this technology.
For those looking at a device to send PC video over a wireless connection to a VGA/HDMI equipped monitor/TV, I would recommend this product without hesitation.
Additional specifications can be found via this Warpia Link.
Legit Bottom Line: The Warpia Wireless USB Display Adapter is an excellent device for those looking to connect a notebook/PC to a TV or projector with a screen resolution of 1400×1050 or lower.