Warpia Wireless USB Display Adapter Review
By
The Warpia Wireless USB Display Adapter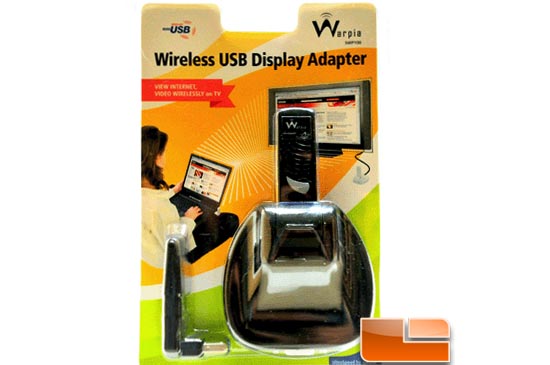 Wireless USB is a technology which has yet to gain a strong foothold in today's marketplace. I have yet to see many applications of Wireless USB, so I was quite interested in the capabilities of the Warpia Wireless USB Display Adaptor when it arrived.
The adapter is designed to allow users to view PC content on primarily TV's and Projectors at distances up to 30 feet within the same room. While I was quite sure that the adapter would exceed expectations when used to display a PowerPoint presentation, I was more interested in how well the adapter dealt with video content, and how well Wireless USB was able to perform with the higher bandwidth video demands.
The front of the box, pictured above, is a well sealed blister pack of the type that required a knife to slit open, which is a pet peeve of mine, as I always hate cutting into anything I have just purchased. The wording on the front of the package says "View internet, video wirelessly on TV" which is slightly misleading as viewing things on a TV requires either a TV with a VGA or HDMI port. This is specifically covered on the back of the box though, which does require a consumer to actually look. Flipping the box over we see two things. The first is the driver CD: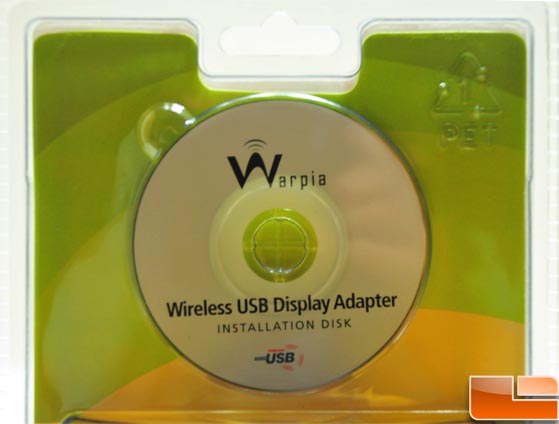 The bottom half of the package contained a short feature list along with the system requirements. I found this to be nice, as I usually have to break out a magnifying glass and flip the box over and over to find the tiny list of requirements. I also like that they dedicate real estate on the packaging to what's important instead of more marketing blurbs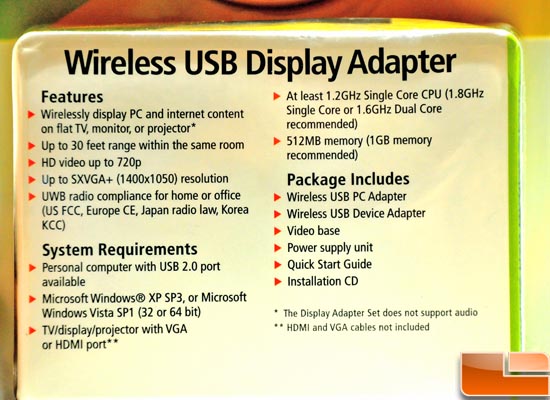 Most important to note on the box is the service pack 3 requirement for XP. This could be a problem in some office environments wishing to use this as a means of doing PowerPoint presentations, as some offices may not have rolled out SP3 and users aren't allowed to do so (depending on corporate policies obviously).
The main contents of the package are the sending unit (USB plug-in device for the PC) and the receiving unit which plugs into both a power plug and your TV/Projector via HDMI or VGA.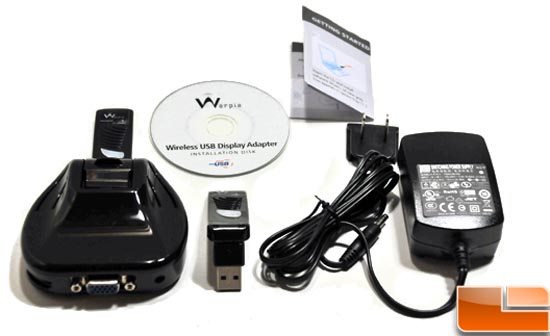 The base (receiving) unit requires power, and can be wall mounted or set as a base. In order to achieve this, the wireless USB plug can be set vertically, or on top of the base.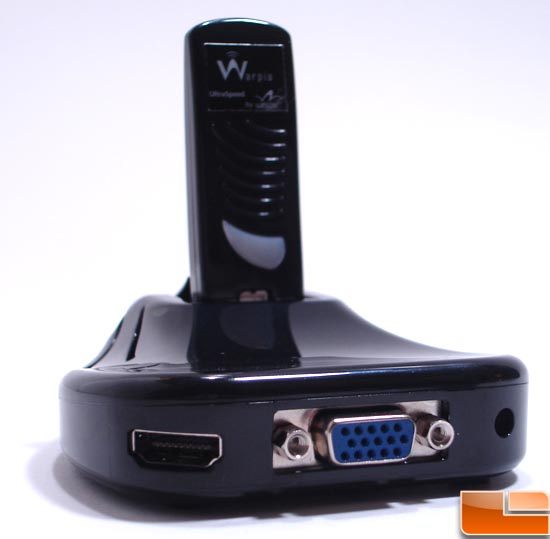 This is done via a hinged opening on top of the base unit.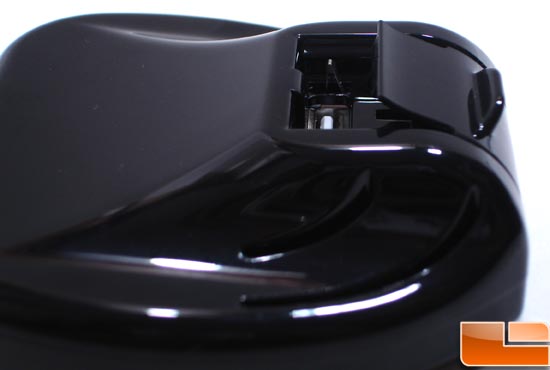 As shown above, if you push the lid to the left, there is another USB port allowing you to plug in the wireless USB device vertically.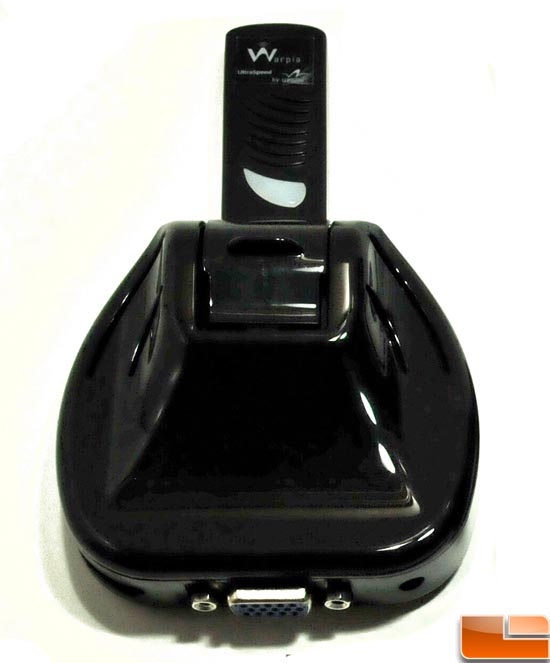 The sending unit that is plugged into the PC also offers some unique flexibility. Depending on how you wish to orient the USB device, you can simply rotate the head of the USB stick.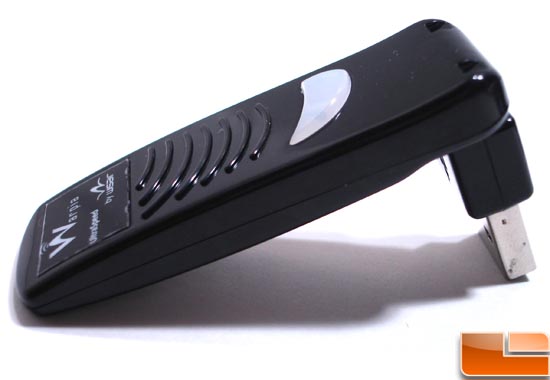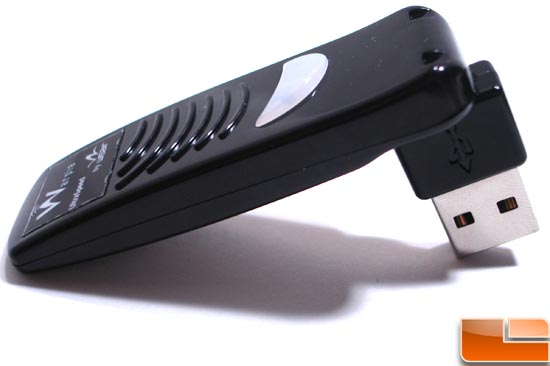 Finally, the power plug also looks to offer some international capabilities via snap-in power prongs