Upgrading The Dell e1705 Notebook Graphics Card
By
Installing The Card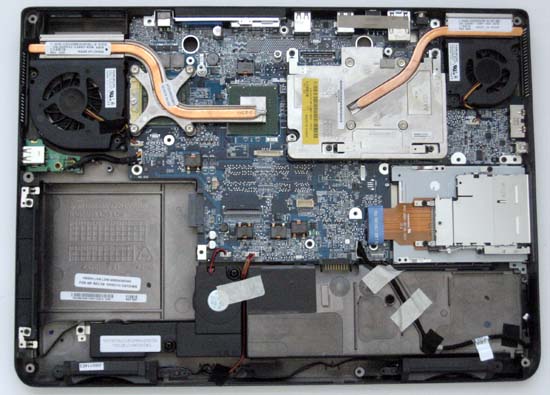 At this point, your e1705 should look like this. All opened up and ready to take out the old and install the new! It is actually kind of interesting to look around in here while you have the opportunity, so take a few minutes and look around!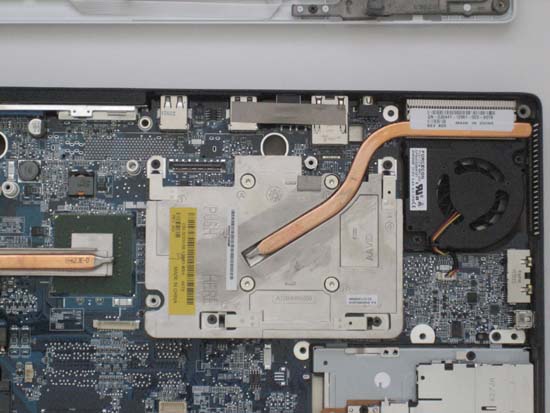 When you are ready, there are four screws that hold the graphics card into place, so just loosen them, and then gently lift up the graphics card and place it in a static bag in a safe place.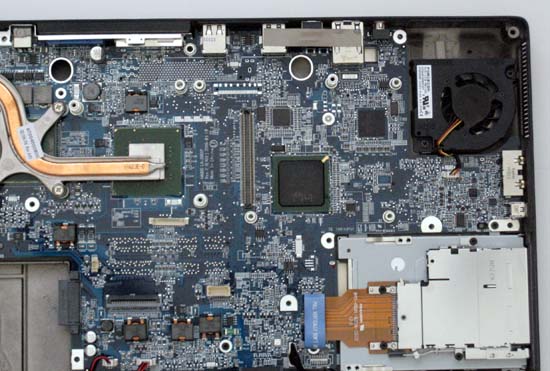 Here she is, all naked and ready to have the 7800go popped in! Notice to the far left we can see where the processor is under the small heat sink with the heat pipe running over it. The regular 7800go has a single pipe solution for its cooling in contrast to the 7800gtx (or 7900gtx for that matter). With the dual pipe system, the pipe to the left actually would connect to the CPU heat sink and pipe to help dissipate more heat. The 7900gs version seems to have two different cards that are available, one with a single pipe and one with w dual pipe. It is believed that which one you get depends on the machine that is ordered (XPS line has a dual pipe, the Inspiron series a single pipe).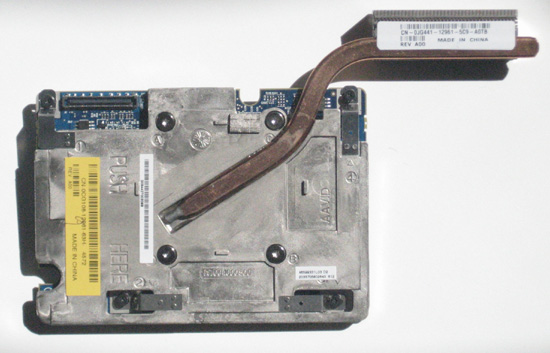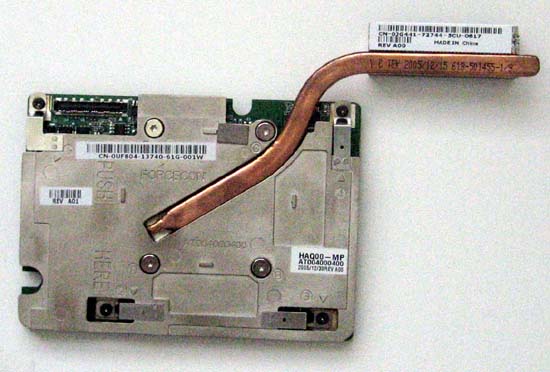 A couple of last pictures before we move on to a few numbers to see the difference in cards. The top picture in the x1400 that we removed, and the bottom picture is our new baby that is going into the e1705. The 7800go, while not the top of the line for NVIDIA mobile graphics anymore should be more than enough for the gamer that is taking his laptop on the road and will do some gaming. The installation of this card is no different than the x1400 as they use the same heat sink and assembly, so just pop it in, and then put everything back together. Dell actually has a great little guide to removing each item in this process. Actually, the one i found was for the Dell 9300, but the layouts are very similar and therefore helped quite a bit as we opened up the laptop for the first time. Once you get the card installed and everything else put back into place, turn on the machine on and reset all your bios settings (as they were erased after you took out the battery). If you have not already done so, download the latest drivers that are available at many sites.